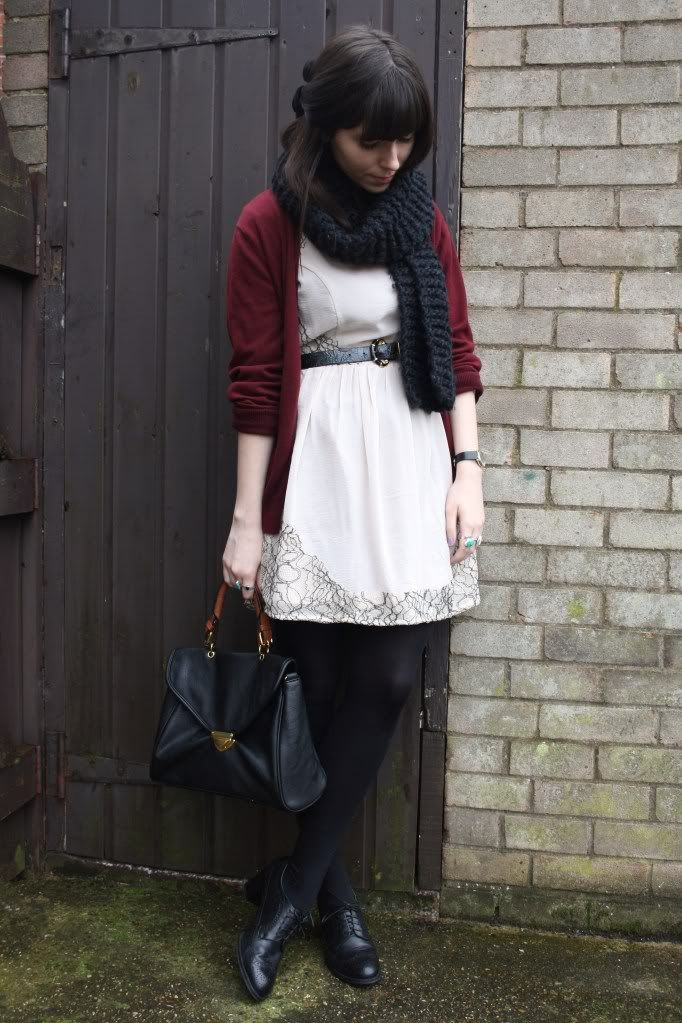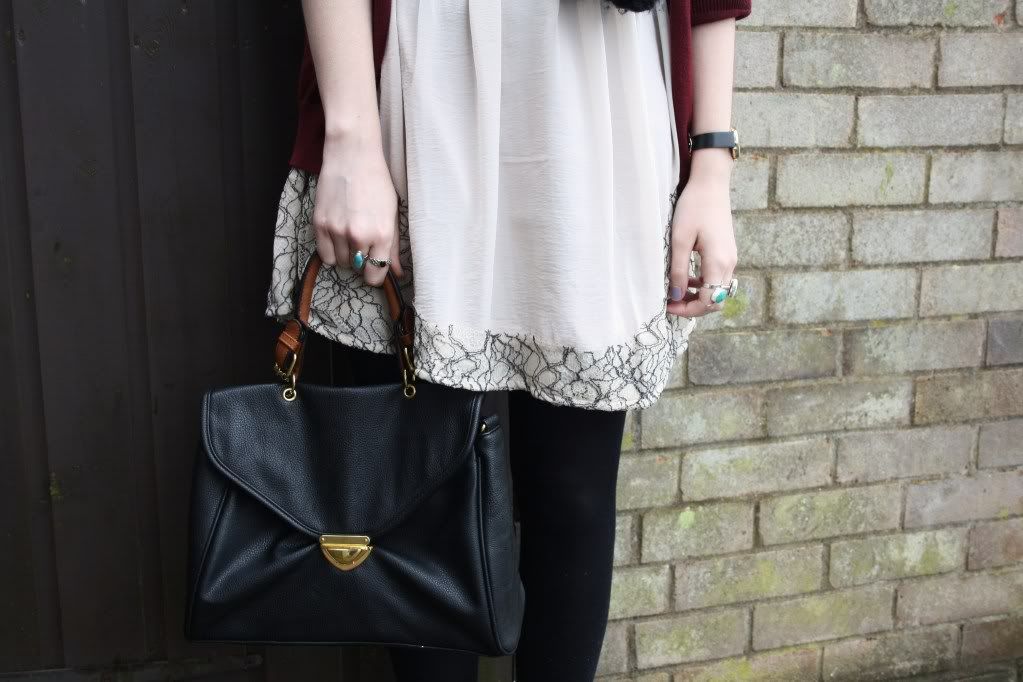 bag - UO, cardigan - my boyfriends, dress - topshop
this dress was a recent online purchase, but when it arrived i was really dissappointed because it wasn't the colour it looked in the photo - so i've actually sent it back. i really shouldn't wear pale beige-y colours like this because i'm so pale that they look odd on me.
short post today, i've got to start studying for my exams that i've just signed up for!