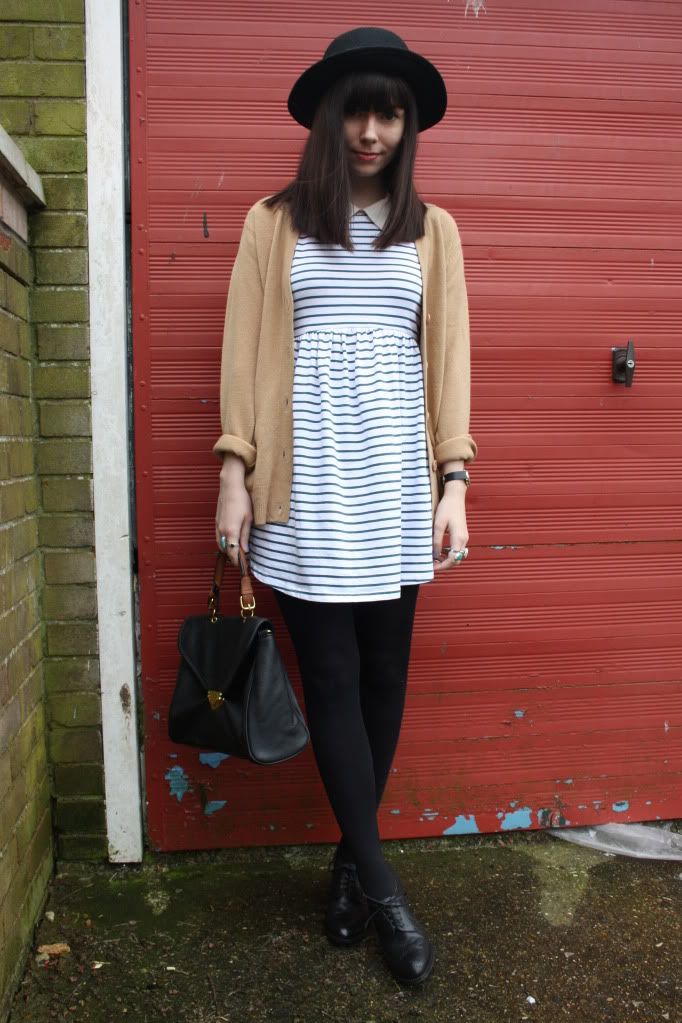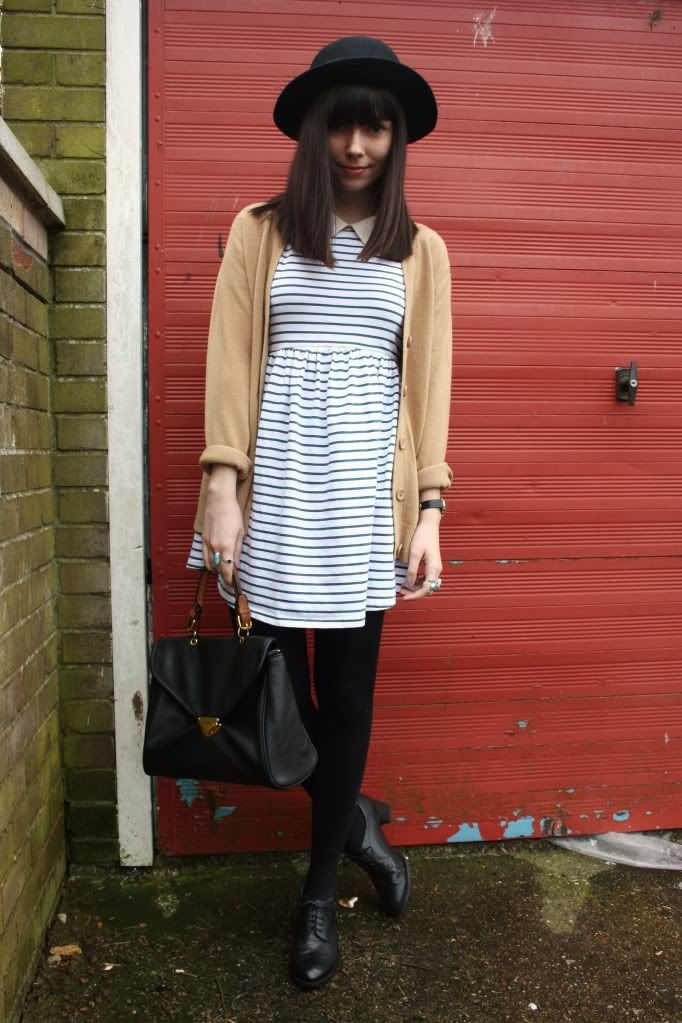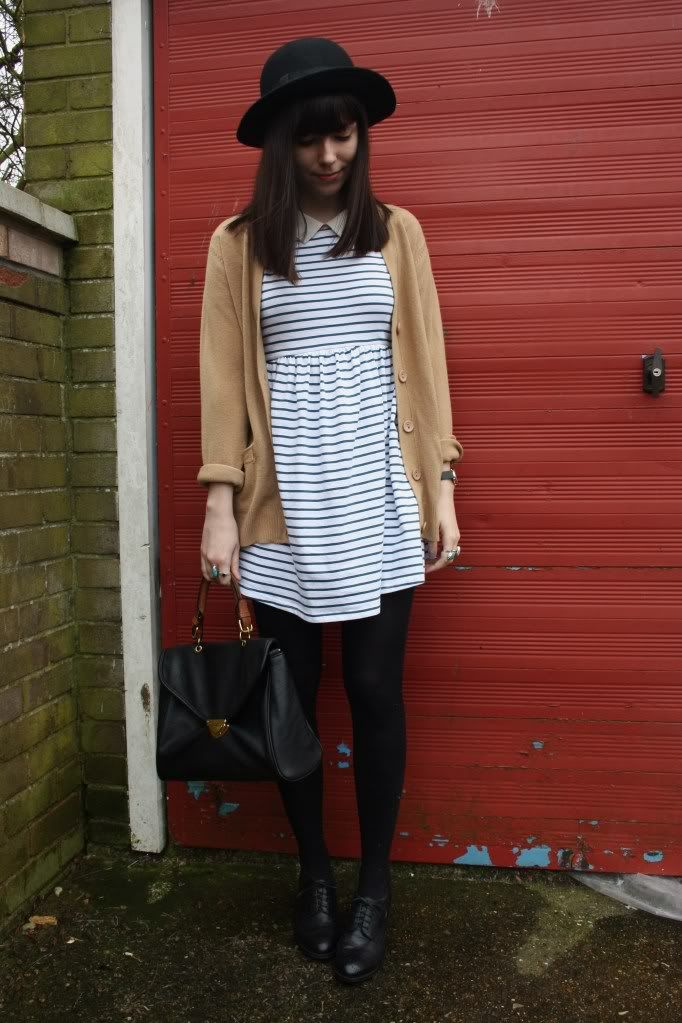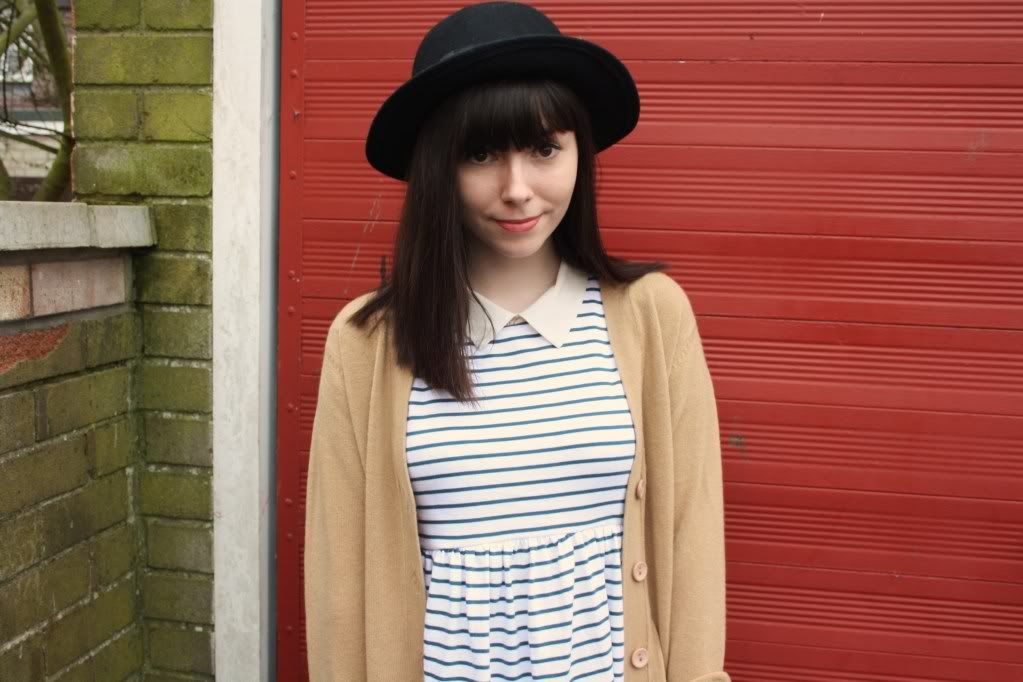 dress - topshop, shoes - topshop/ebay, cardigan - tesco, bag - UO
after searching for hours and hours for a new cardigan, with no luck whatsoever, and realising that i may just have to pay £836283 for that really nice one in urban outfitters... i found this one. and where did i find it? in tesco, of all places! for 50% off! i was so pleased, and have worn it lots and lots since. it's really soft, and the colour seems to go with every single thing i own.
this dress is a new'un, and is continuing my newly re-ignited love affair with stripes. it's a real nice fit and has short t-shirtish sleeves which makes it nicely casual and it'll probably be great for summer. it felt like it needed something, though, so i added this collar (part of a crochet-ish topshop top) underneath, and was so pleased with the results. oh and this bag is new too.. it's bigger than my usual bags and i love the handle.. something that's been missing on previous bags, and now i don't think i could ever use a handle-less bag again.