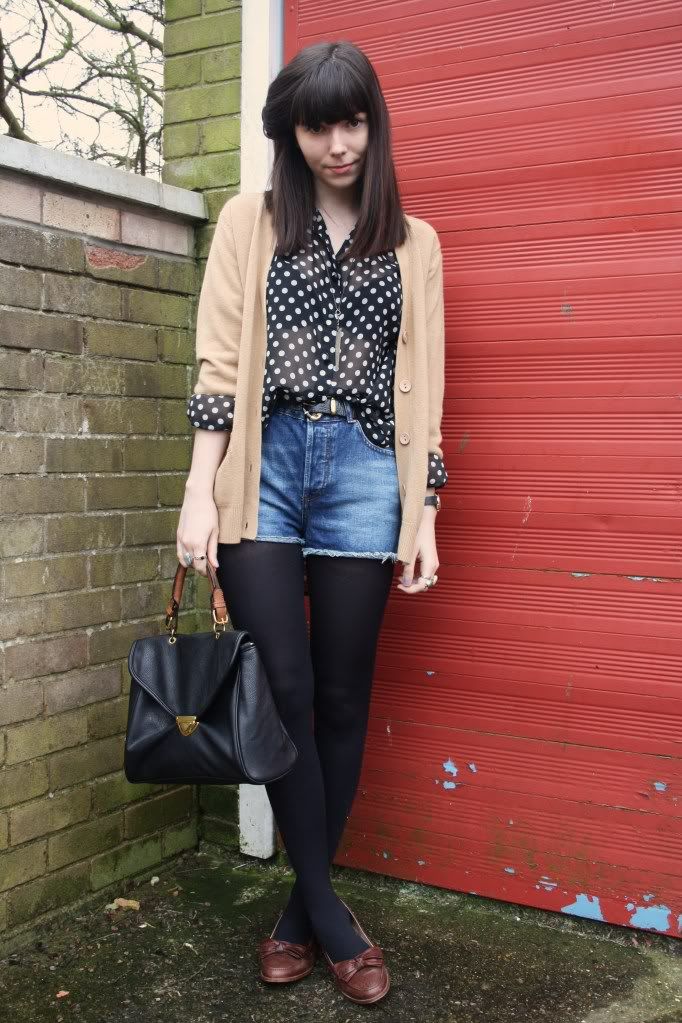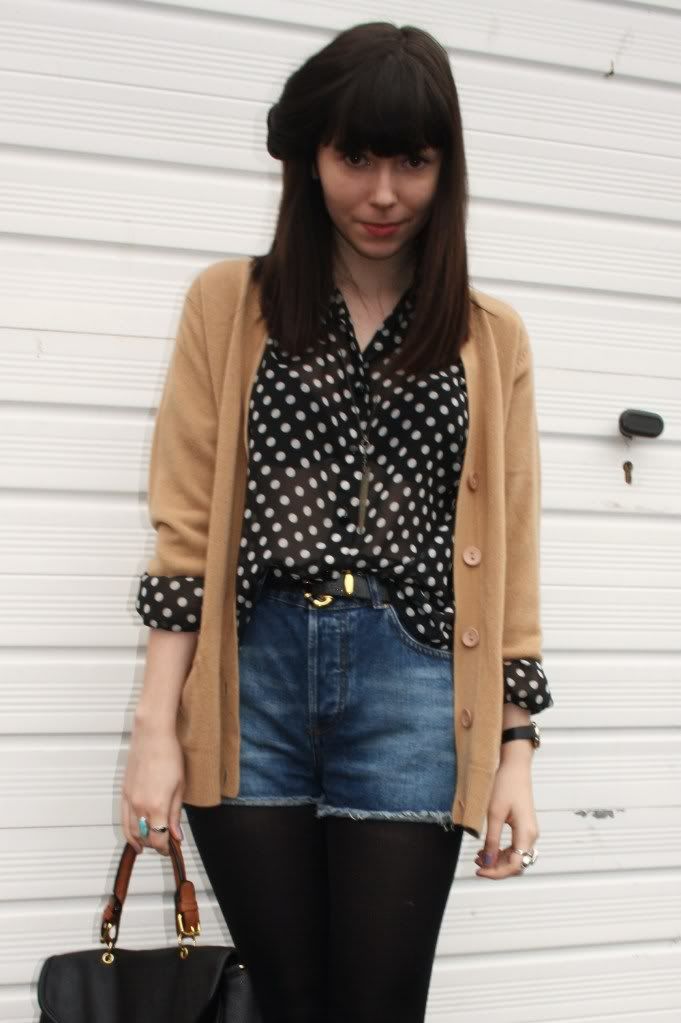 blouse & shorts - topshop, bag - UO, cardigan - tesco
ahhh, just when you thought i'd forgotten about polka dots!
in the same way that i'm aiming to replace my black bowler hat with a straw hat for summer, these denim shorts are hopefully going to become the summertime replacement for my much-worn and loved leather shorts. they're probably a little too short really (i hate my legs!) and so will most likely end up not wearing them with bare legs, but for now they look great with tights.
i knew i'd wear this cardigan lots (i think you'll be seeing a lot more of it in the coming months), and apologies for holding this bag in almost all of my posts lately, but i love it. i'm starting to realise lately just how much accessories can complete an outfit.
p.s - sorry for the shabby photo quality here, it was so cloudy and dull this day and my boyfriend/chief photographer was getting all huffy and cold, so these were kinda rushed.