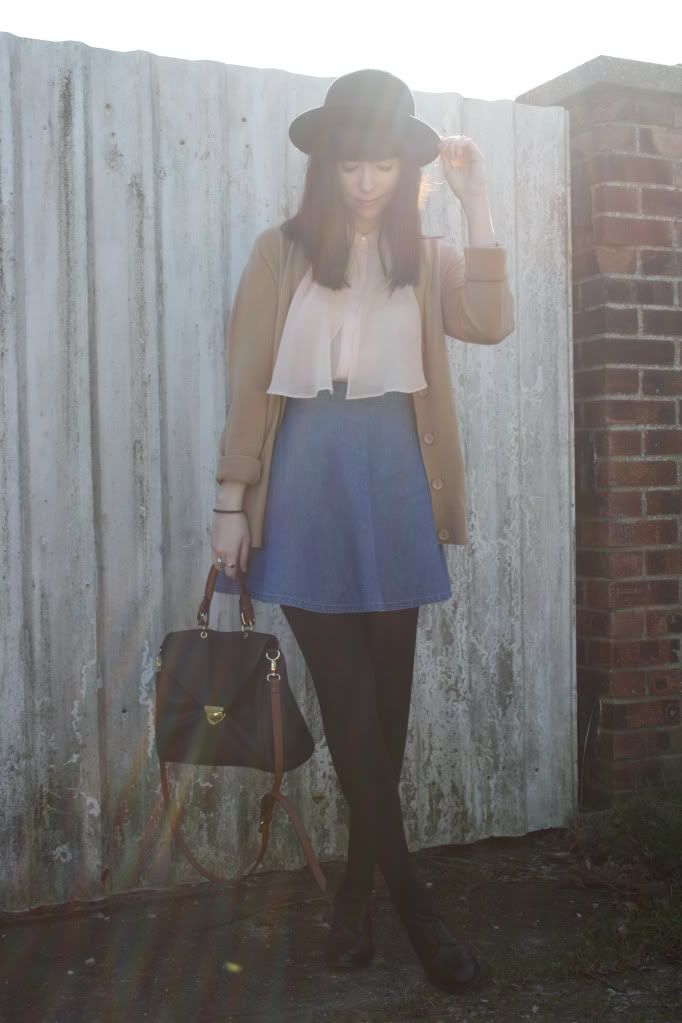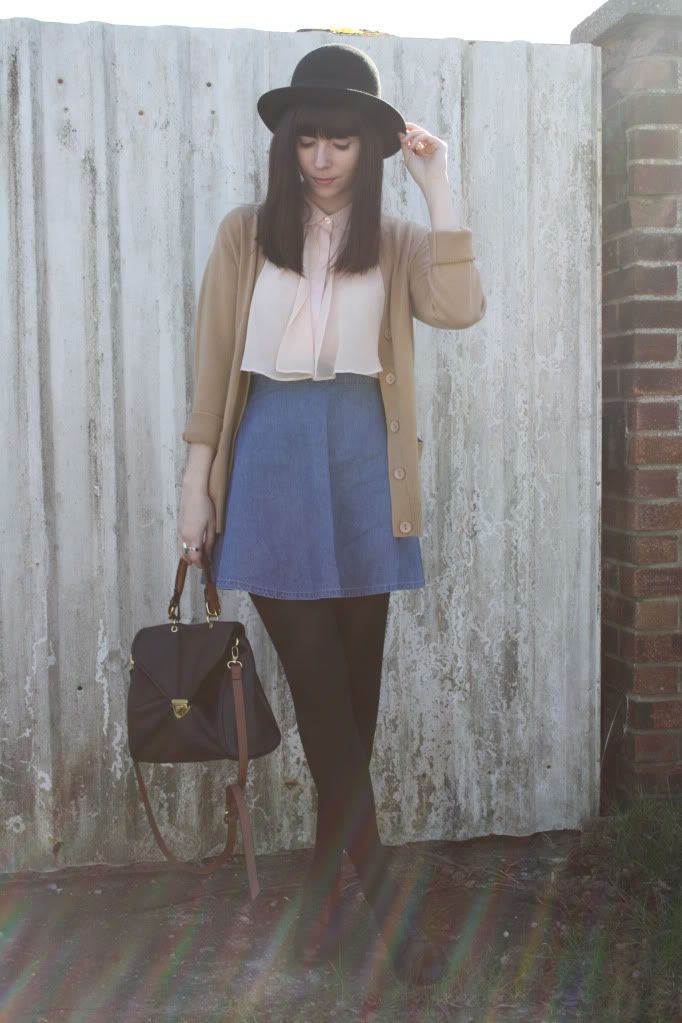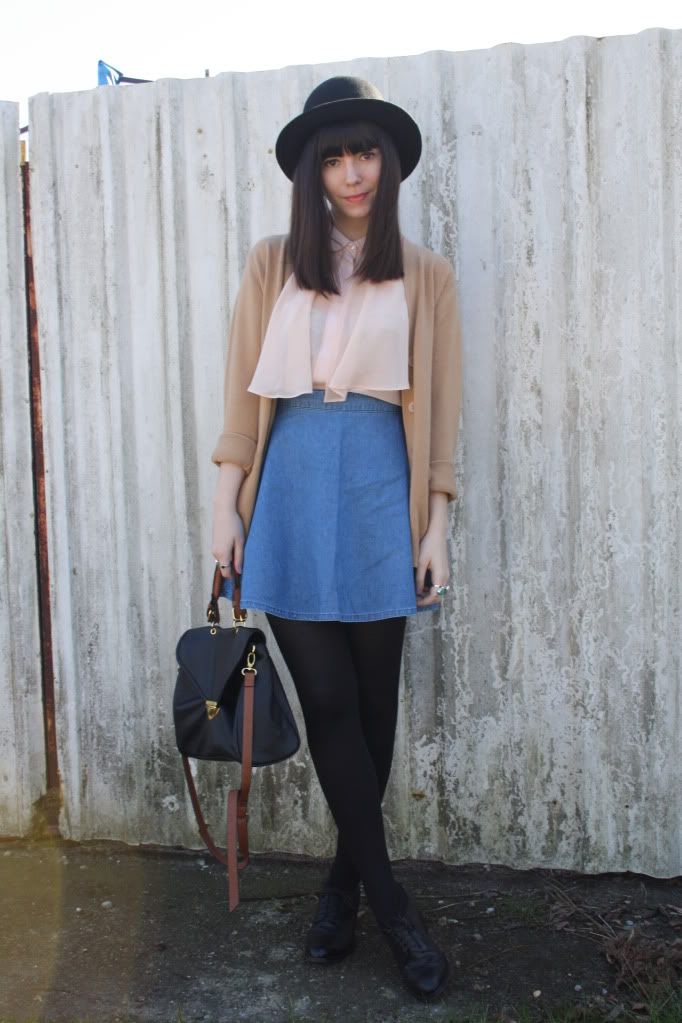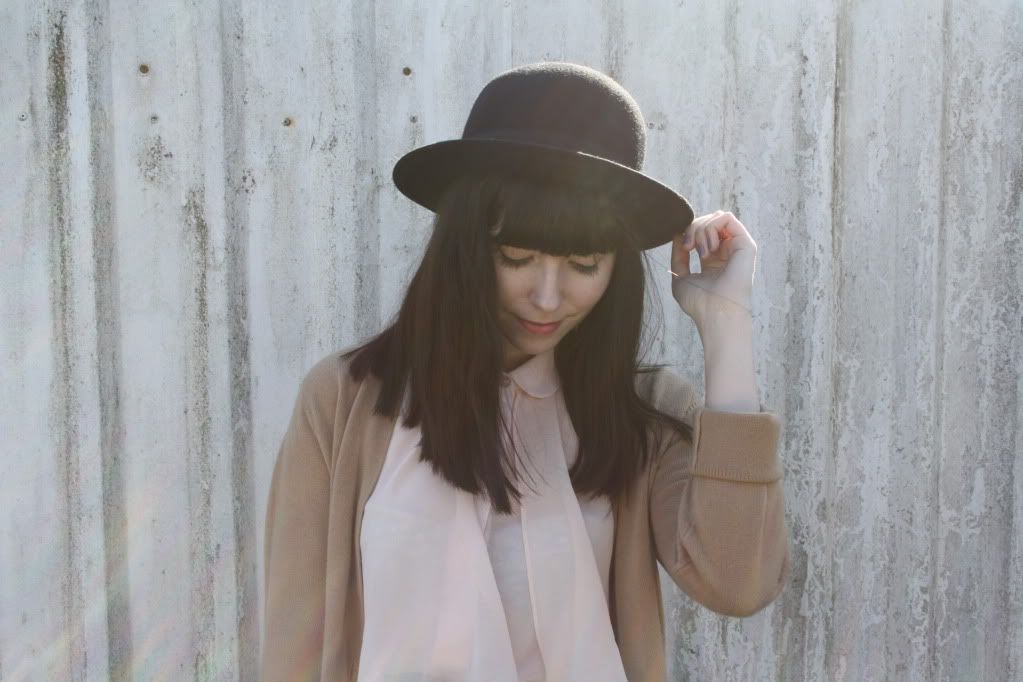 skirt & blouse - asos, cardigan - tesco
quite a simple outfit but i really like all the different materials - sheer, denim and soft cardigan material. i'm kinda liking the haze these photos seemed to acquire, and the background too - made me feel like i was in california or something. (even though behind this white fence was a massive dog that wouldn't stop barking the whole time we were there).
i'd convinced myself i needed a denim skirt just like this one, because it will go with everything. and seriously, someone come steal the hat, bag and shoes from me! i can't stop wearing them!