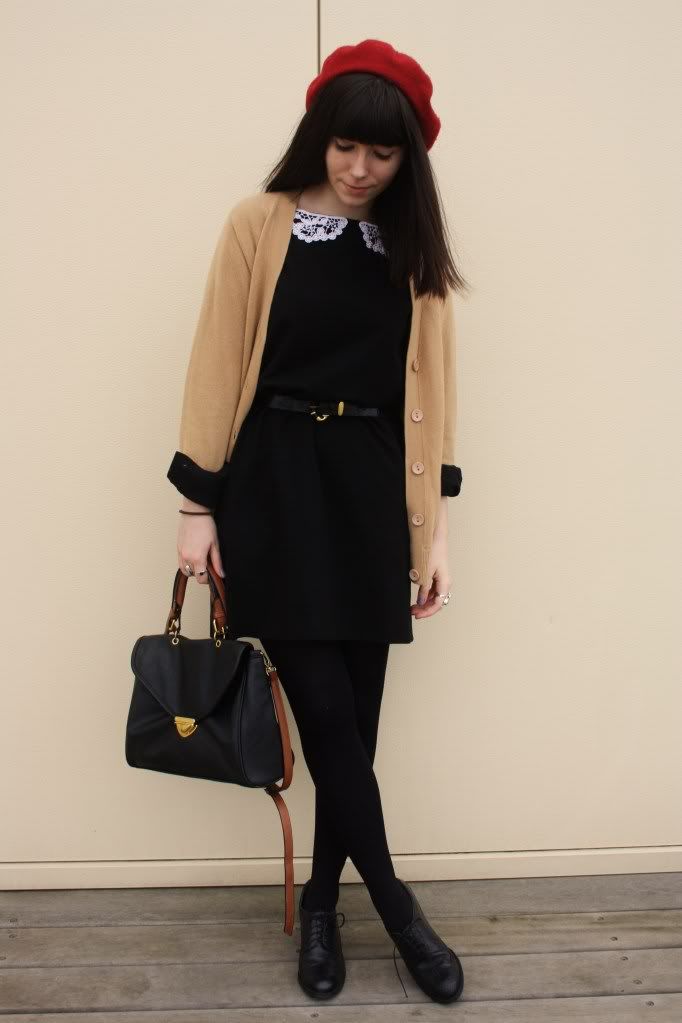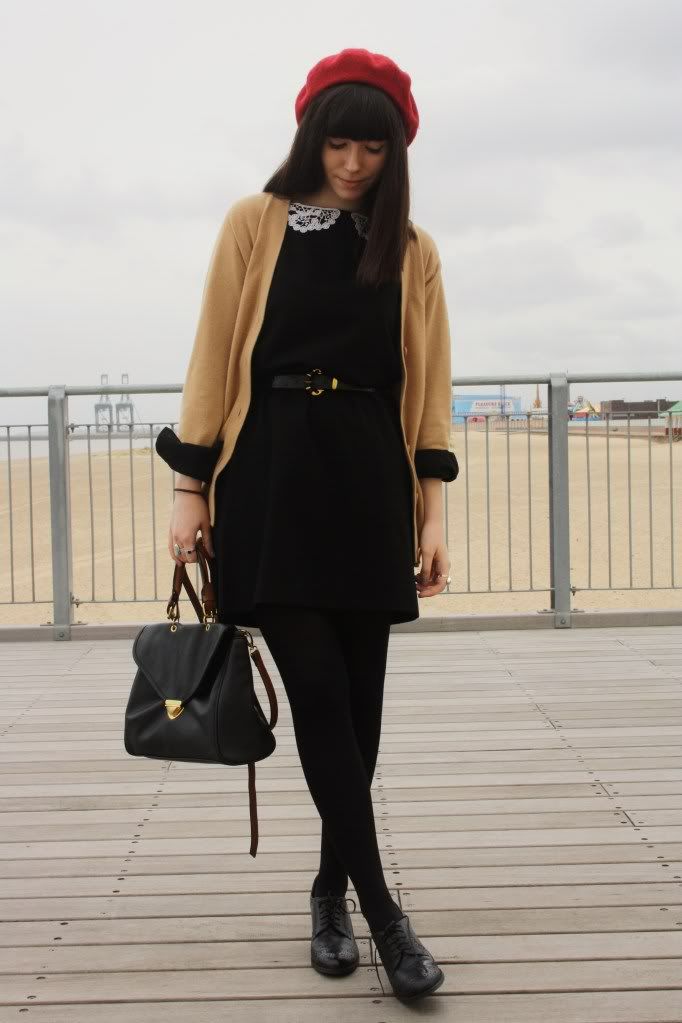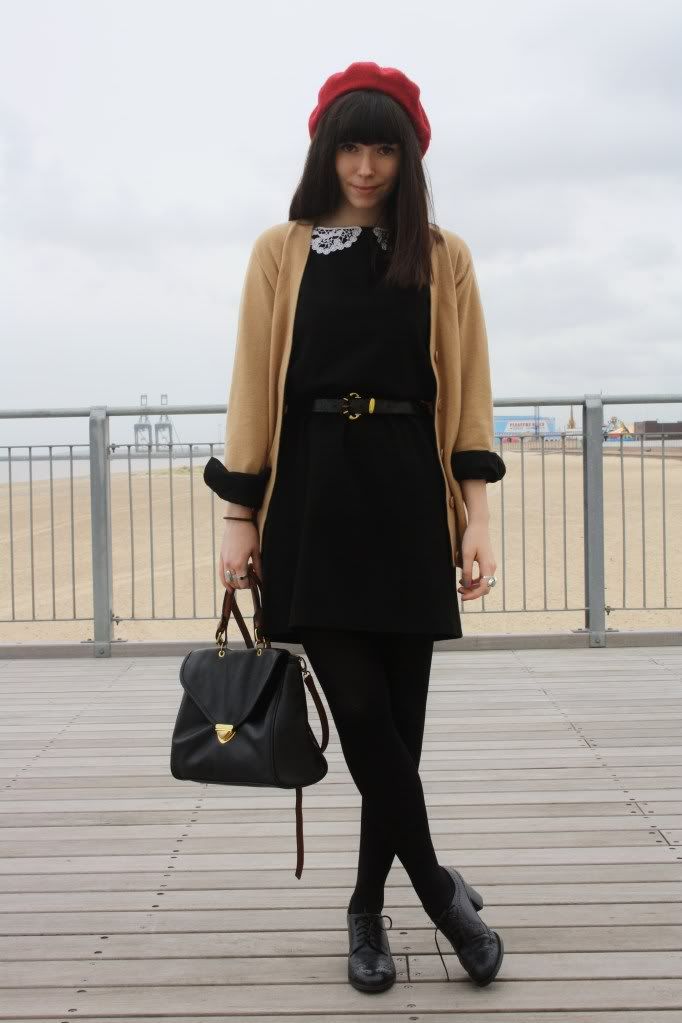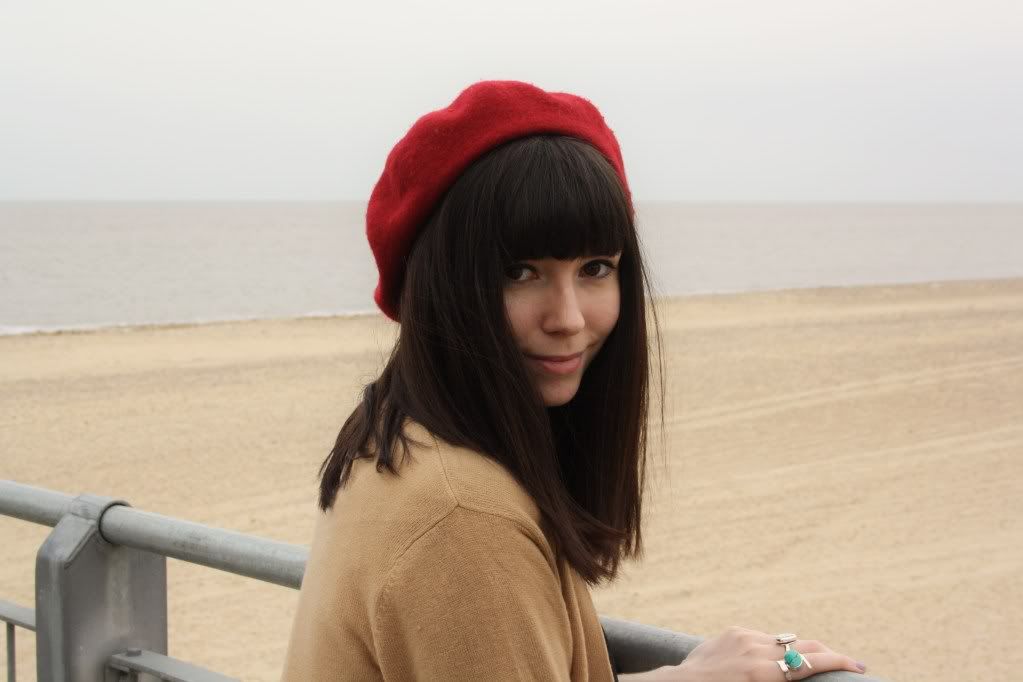 dress - ebay, cardigan - tesco, hat - h&m
took a lot of effort to wear any hat other than my black bowler. but i thought this outfit needed something other than just black and camel. i bought this dress on ebay and the seller said it was a plain black zara dress that they'd sewn the cute collar on. i like it a lot but it is such a heavy material and just a bit too bulky. definitely not a summer dress at all. promise to stop wearing these shoes soon. even i'm getting a little sick of seeing them in every single outfit photo so you guys must just be really annoyed! i'm trying to find a few cheap pairs of similar shoes, low-ish heeled loafers or brogues but it's beyond difficult.
took this photo when we had a stroll along the seafront at the weekend. as you can see the weather was miserable, but i was determined to get a few photos with a little bit of sand and ocean in.