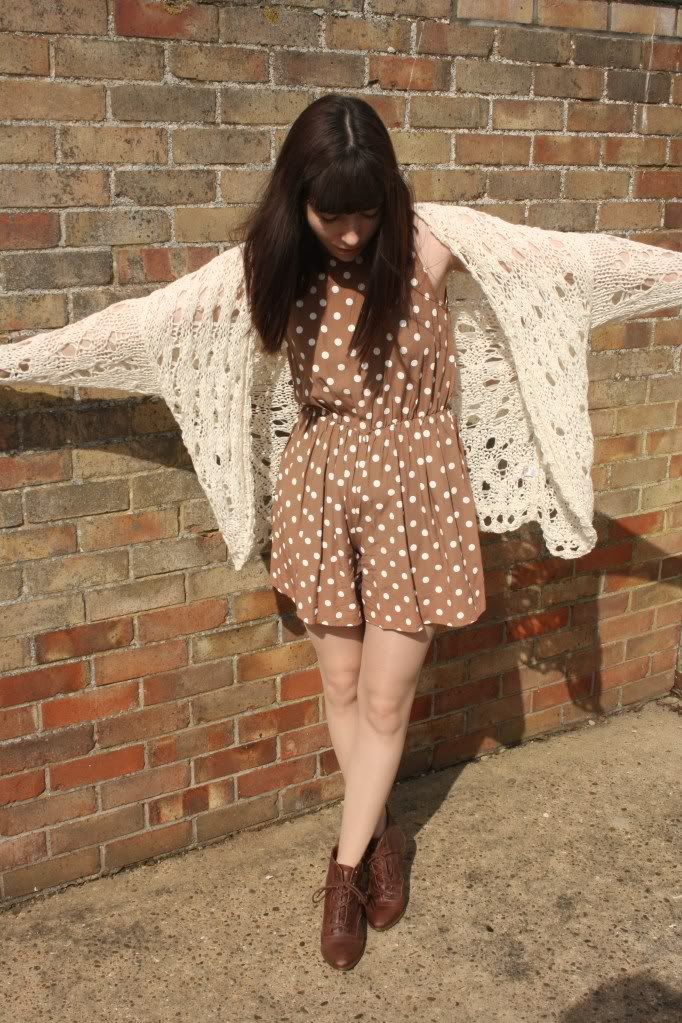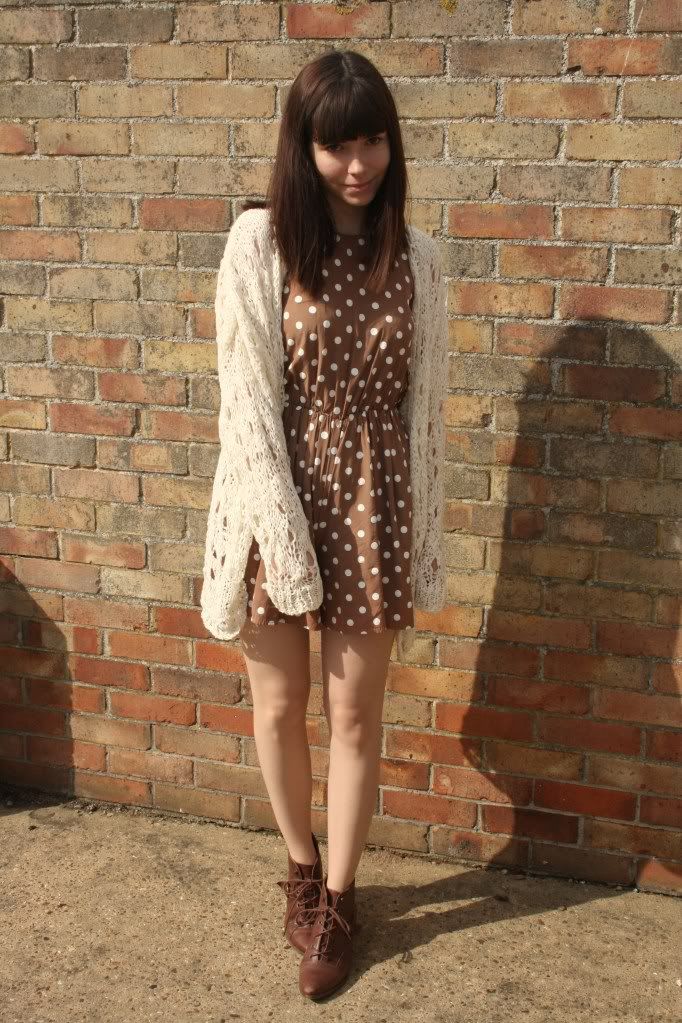 playsuit - vintage, cardigan and boots - topshop
yes, it is that playsuit again but i was curious to try it out with other things. i also felt the cardigan needed some kind of open-armed batman type stance to really show of its holey-ness. it really does look like a big piece of kitchen roll which you've poked your finger through many times, but that adds to its charm and it surprisingly goes with a lot of things! and i told you i'd be wearing these boots more!
this is my 50th post...! i can't quite believe it's been 50 posts already, i don't know where the time goes, but i'm so pleased with how my blog is coming along. i have some stupidly grand ideas about how i want this blog to look and the kind of posts and outfits i want to do, but i think that may take a lot of time and patience.. so stay tuned folks!