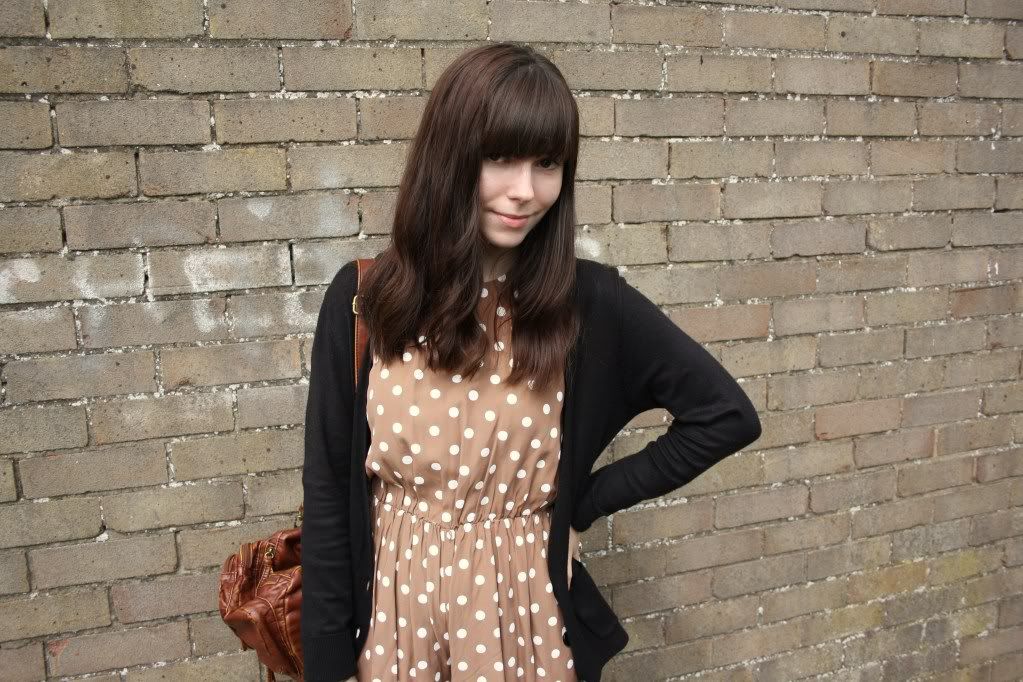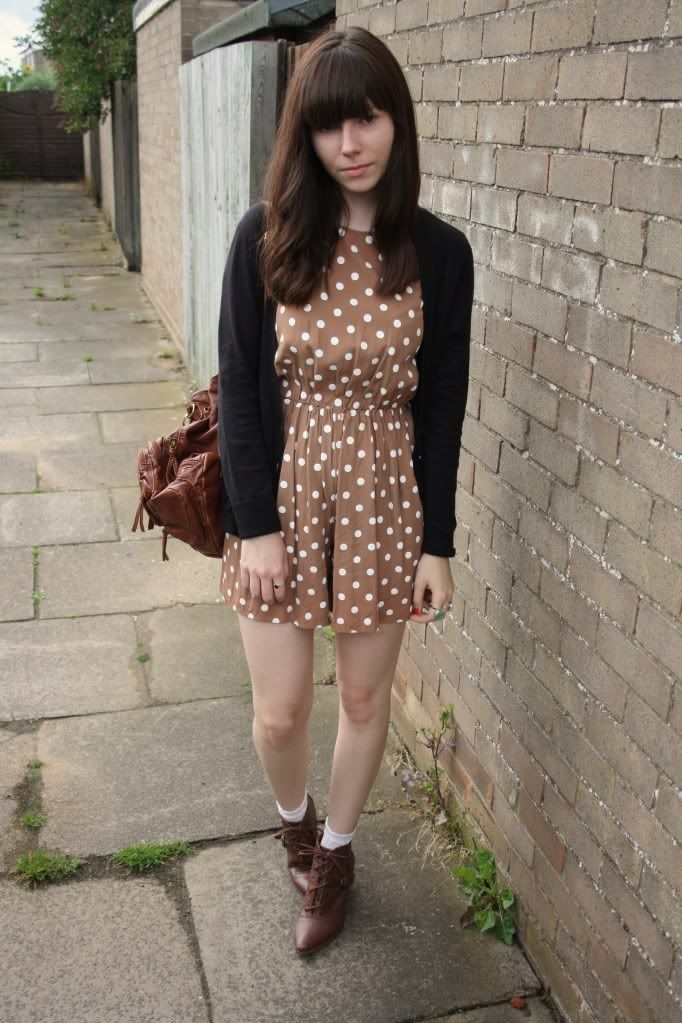 spotted playsuit - vintage (ebay), cardigan - my boyfriends, boots and bag - tophshop
this is one of the packages i was waiting to receive - an amazing playsuit. i can't believe how much i love it! i'd been eyeing up a very similar one from urban outfitters for a while but at £55 it was too expensive, so when i saw this one on ebay i knew i had to have it! i almost lost out at the last minute, and i probably paid more than i wanted to, but i don't care as it HAD to be mine. it's such a great creamy brown colour and the bottom half is slightly pleated. to sum up, LOVE.
i'm really pleased to say i've been featured again on a couple of blogs, and i couldn't be more flattered! i'm so overwhelmed by all the comments you guys leave for me and all the kind things you have to say, so thank you!
check out the features here -
* dirt on your new shoes feature - i'm blogger of the month!
p.s - is there anything else you guys would like to see on my blog? so far i've only ever posted outfit photos but i'd love some input about what else i should post.