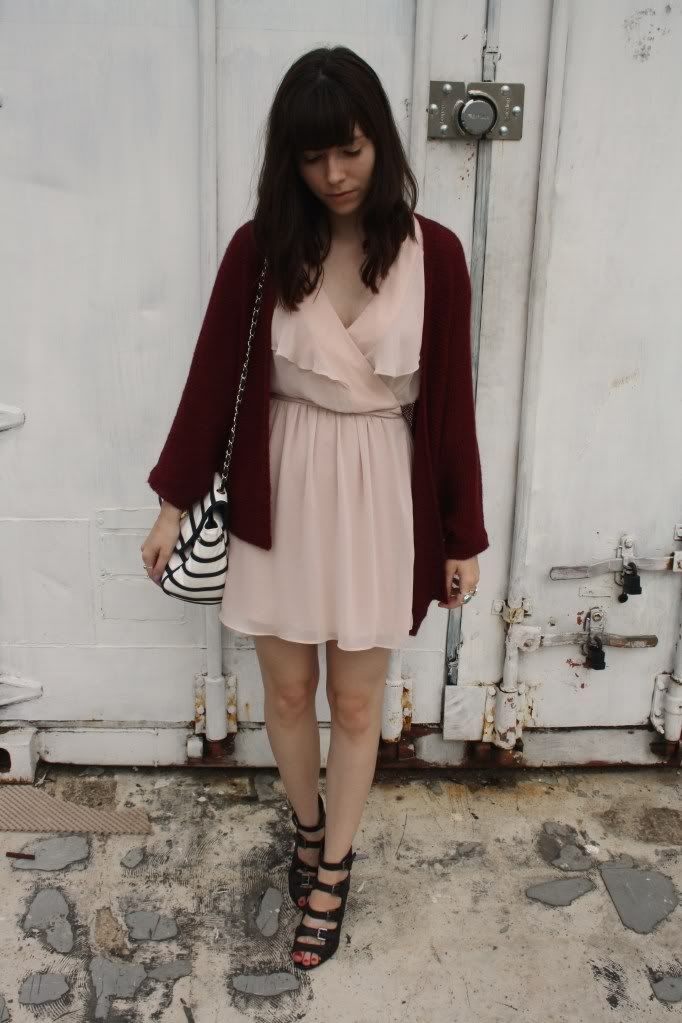 cardigan and dress - topshop, shoes - asos
yes, i realise i'm about a year too late jumping on the buckle wedge bandwagon! i'd been wanting these shoes or similar ones for a really long time but just never got round to ordering them, but then these popped up in the asos sale for something crazy like 65% off so i had to have them. they're so comfortable! and have just the right height of wedge for me so i can wear them out and about. i really would like some more wedges in my wardrobe because they're so my kind of shoe, a heel without really being a heel, so i might have to order myself a few (cheap, if possible) pairs for winter.
am i imagining it, or is there some sort of saying about how you shouldn't wear pink with red? well, nevertheless, i think this doesn't count because it's burgundy and pastel pink rather than red and pink. i think this outfit is a bit boring, i'm really going to have to start accessorising!