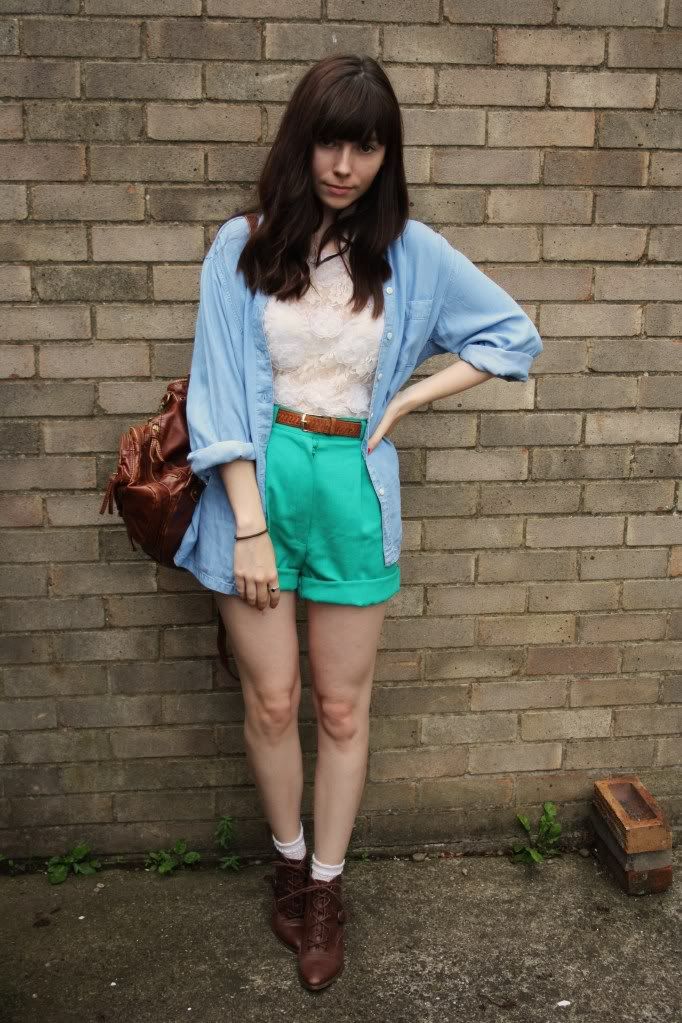 denim shirt - thrifted, best shorts ever - thrifted, lace top & boots - topshop
quite a simple outfit today with no patterns. i usually like to wear at least one pattern, even if it's really simple, but i think this outfit works without it.
i'm really looking forward to autumn now, it's possibly my favourite season, and i can't wait to start wearing thick jumpers and woolen tights again! i've missed layering and scarves and wooly hats.. although i'm sure once it's freezing english weather again i'll change my mind!