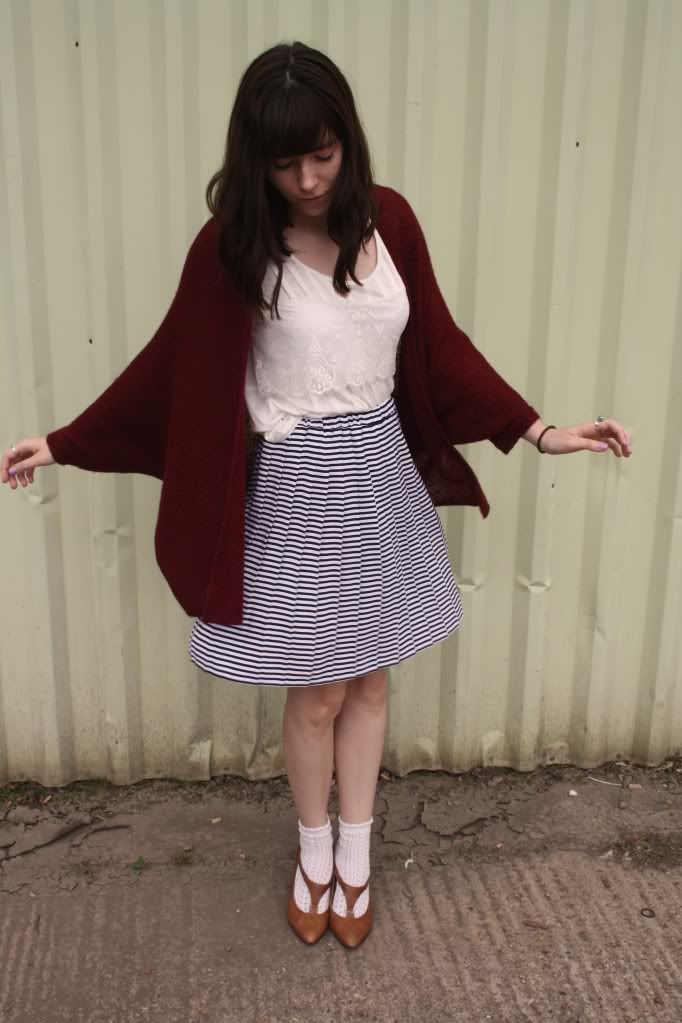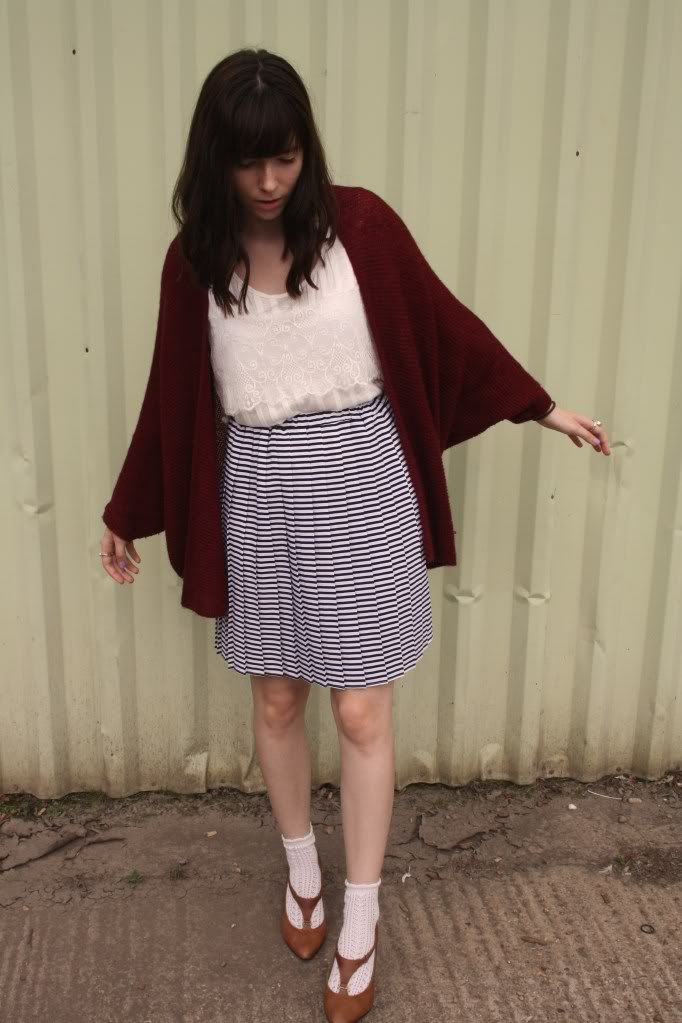 cardigan - topshop, lace top - UO, skirt - vintage, shoes - topshop via ebay
i love this skirt and it's stripes and pleats! it's a little longer than i'd normally wear a skirt, but i think that really changes the outfit into something different. it was only 99p, too!
these shoes are really cool, too. they're such a bizarre variation on the t-bar! and they don't have a huge heel too, which is a deal-breaker for me. i don't think i own any proper high heels, they're all mid-heels. i just wouldn't wear them, and i don't understand how people can walk around all day in high-heels! they destroy my feet. i like to walk around in relative comfort. is anyone else the same?