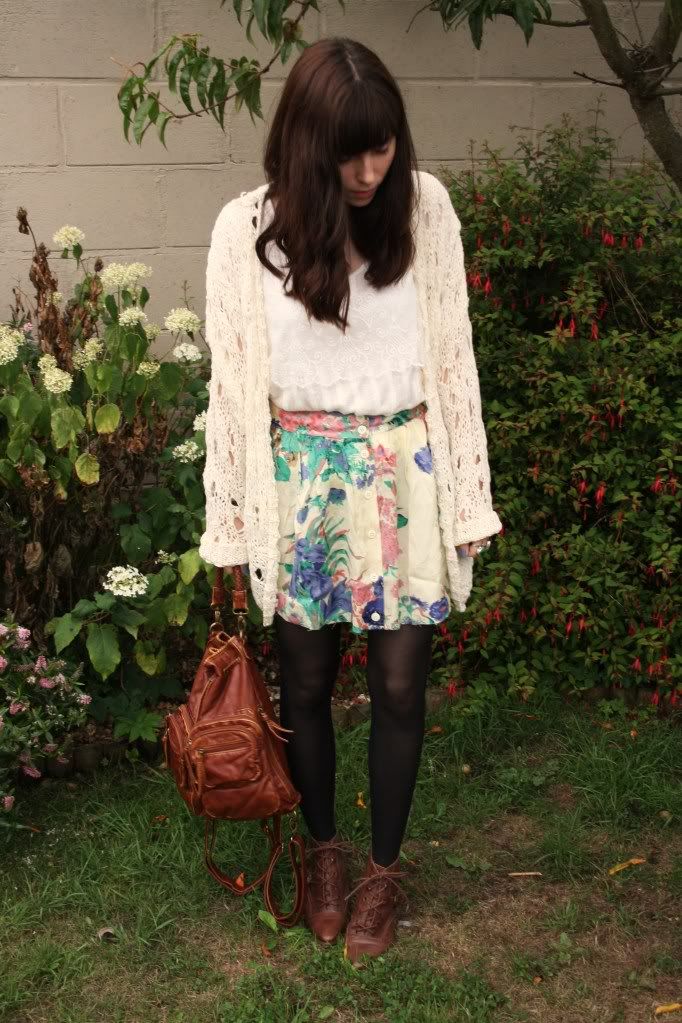 cardigan and boots - topshop, skirt - river island/DIY
please excuse the unfortunate hunchback pose i've acquired here, there must have been something really exciting on the floor.
just one photo today i'm afraid; i'm getting so picky with photos! unfortunately my boyfriend, who takes my photos, isn't very patient and finds it a hassle to take my photos, so they are often rushed and it poor locations. on that note, i have to apologise for not being one of those bloggers who churns out 1 or 2 posts a day, i feel i should be, but i don't have the oppurtunity to take any photos during the week as i'm working, so they all have to be rushed in on the weekends. this makes me very sad (not least as i have to wear horrible clothes for work during the week - i hate not wearing my own clothes, i feel like someone has snatched my identity). i can only apologise and hope that in the future i can take more.
this skirt was bought in the sale and when it arrived on my doormat i was sad to find it was too long, so i hacked about 10cm from the bottom. i have no sewing skills however so the hem remains frazzled and unsightly.
i've been scouring ebay lately for some bargains, and am currently awaiting the arrival of 2 very lovely parcels! ebay is such a great website.