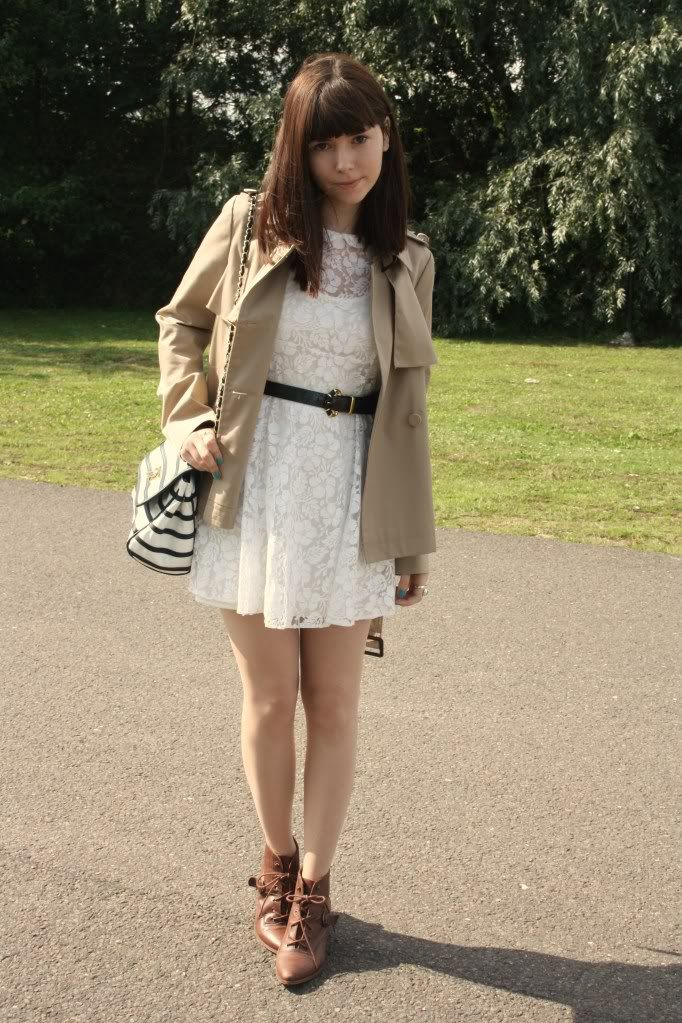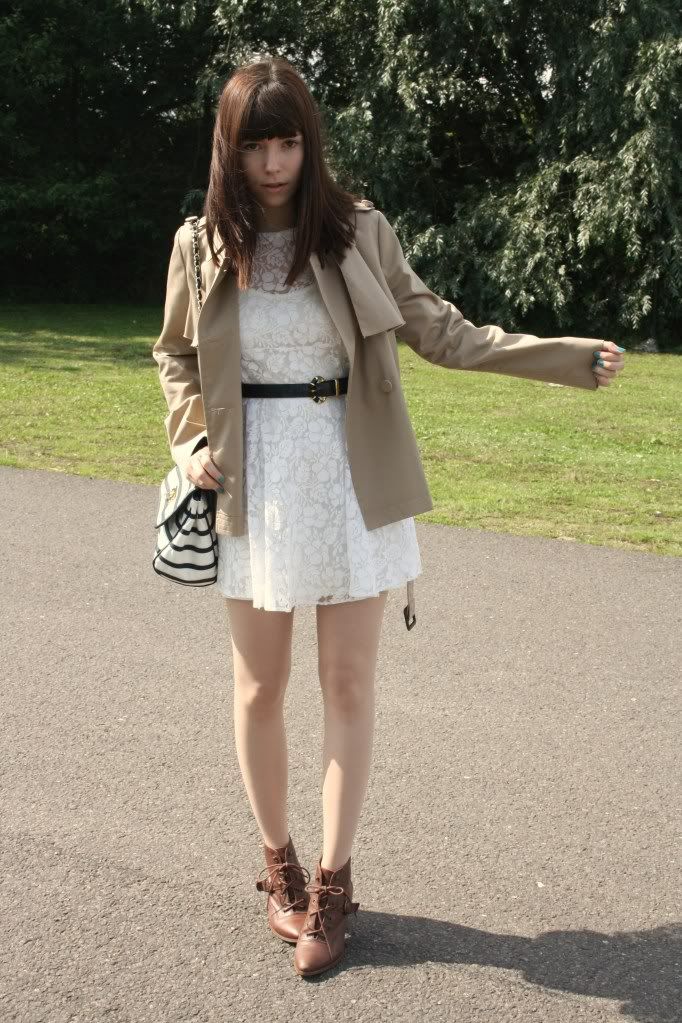 everything from topshop again!
once again an all topshop outfit. i promise i don't plan this! i got this trench coat (well it's more of a jacket than a coat) in the sale, £20! was so pleased to find it, it's the perfect weight for throwing on when it's a little chilly, but it will also be great for autumn too, i'm already picturing it with scarves and tights. i've found a new lease of life in these boots, i wore them to death last autumn/winter (part because i love them, part because they go with everything, and part because they are the most expensive clothing item i've ever bought) but stopped wearing them in summer due to, you know, it being unacceptable to wear boots in summer. but i've brought them back! i think this outfit is quite predictable, but i love it and felt really happy in it, which for some reason is something i haven't been feeling with my clothes lately.
i've had my hair cut a little bit, but am thinking of going just a little bit shorter, what do you guys think?