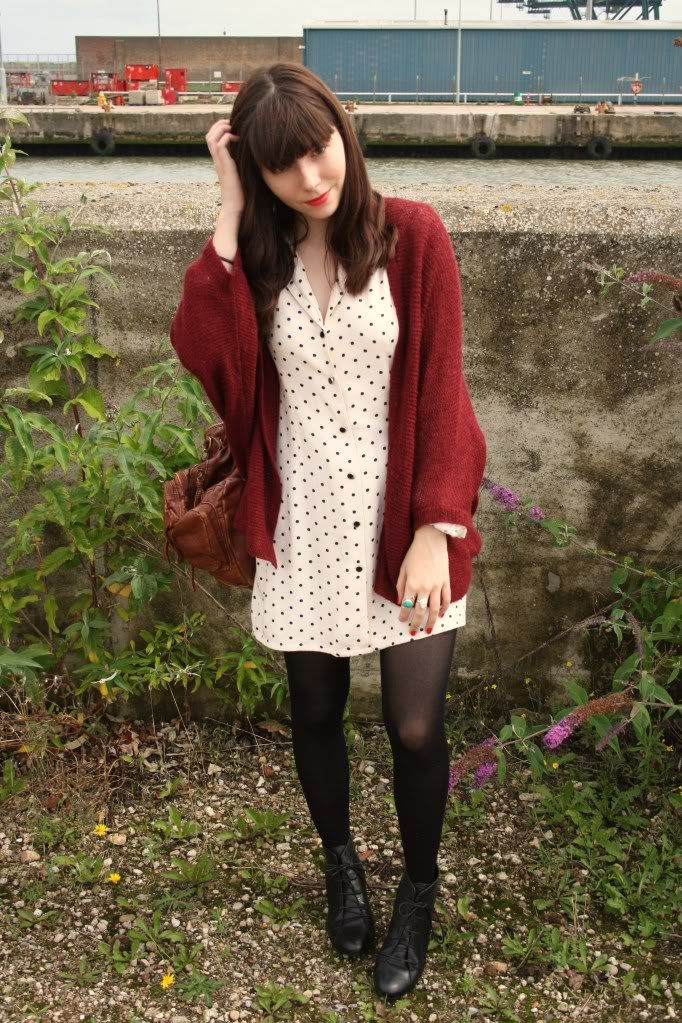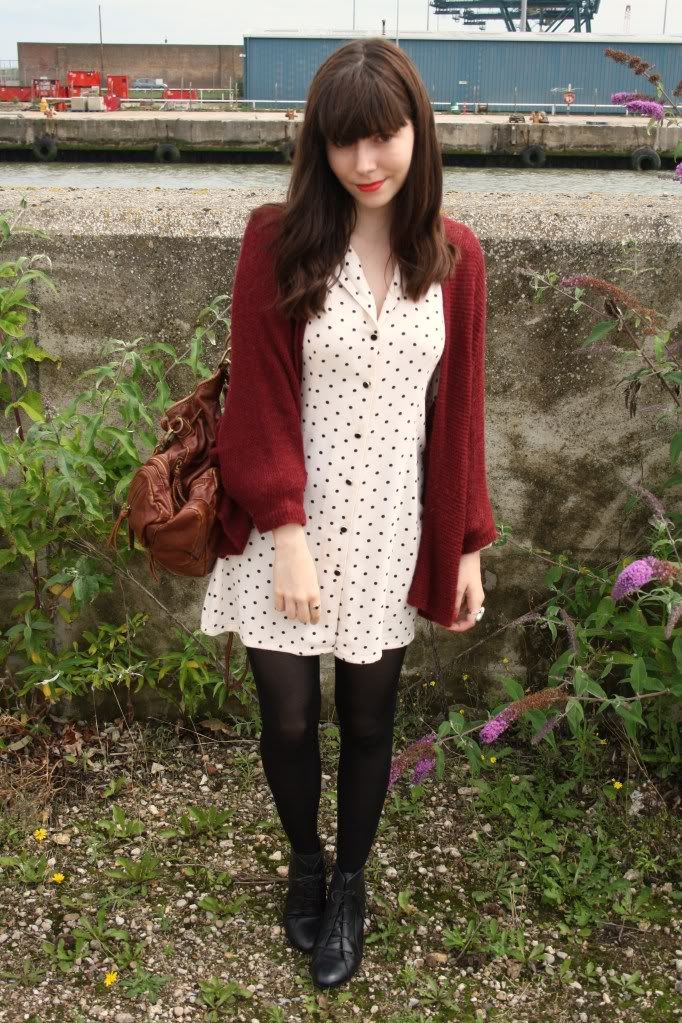 dress and cardigan - topshop, boots - office
i always pictured a burgundy cardigan with this dress (see also:navy), i think the two things were made for each other.
i took these photos down by the harbour, which is both a fascinating and depressing place. i've been searching for more locations for my photos but the area i live in is so dull that even when the sun is out everywhere seems uninspiring! not that the sun is out much at all lately (there was just huge storm).. sort it out england. whilst i'm looking forward to autumn already that doesn't mean that while it's still summer the sun shouldn't come out!