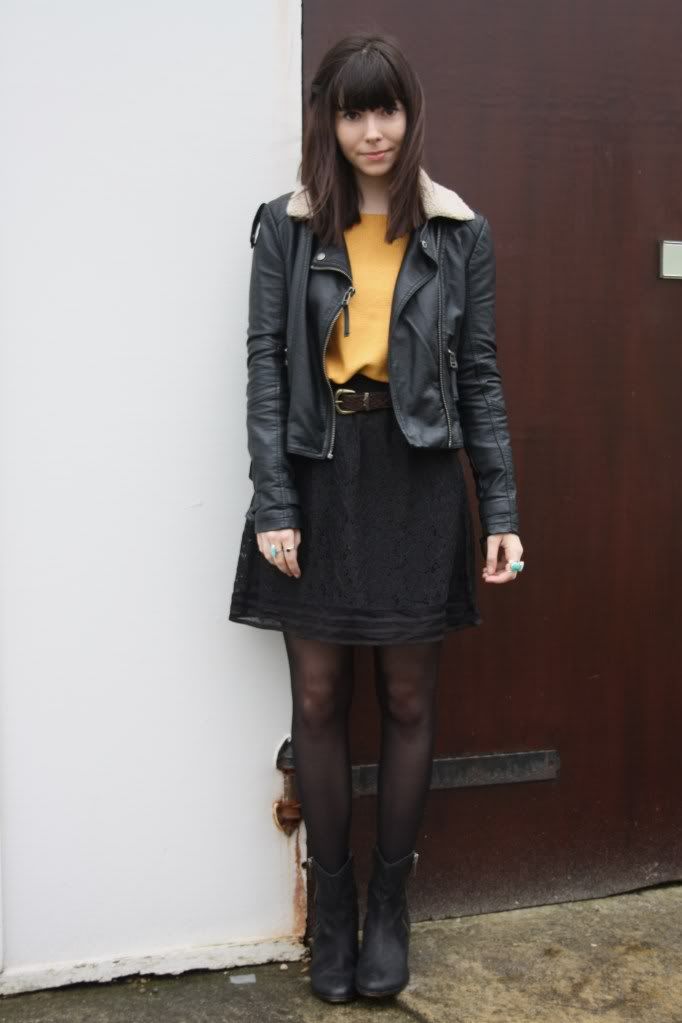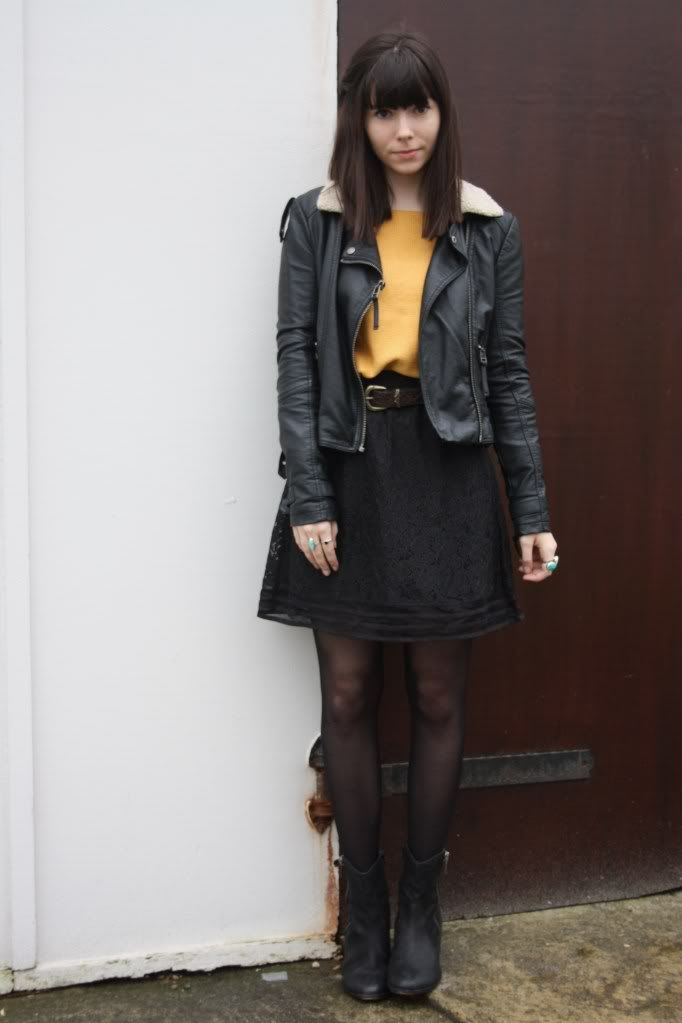 unintentionally dressed like a bumblebee today! all yellow and black, oops. also carrying on with my new favourite colour, mustard...! i've been trying to wear a bit more of 'different' colours lately, and this jumper is perfect for that. i wasn't sure it would suit me, but i just had to try it out, and i love it! really i should have taken a photo of it with my jacket off so i could show it's wonderful colourfulness better, but i'll definitely be wearing it again soon so i'll show you then.
this lace skirt is great, too. i get a few comments sometimes of people asking me why i never wear skirts, only shorts. i'd never really thought about it before, and i don't know why it is.. the only thing i can think of is that i'm very picky with clothes, and there's a lot nicer shorts out there than skirts. but when i saw this skirt in the urban outfitters sale, i was really drawn to it - the lace, the length and the striped mesh part at the bottom, and i knew it would go with most things in my wardrobe. maybe i'll make more of an effort to buy skirts in the future!
and i know i wear these boots pretty much all the time.. but i'm on the hunt for another pair of mid-heel shoes to wear!
p.s please don't forget to vote for me in the ASOS styling competition! you can
vote here
, thank you!