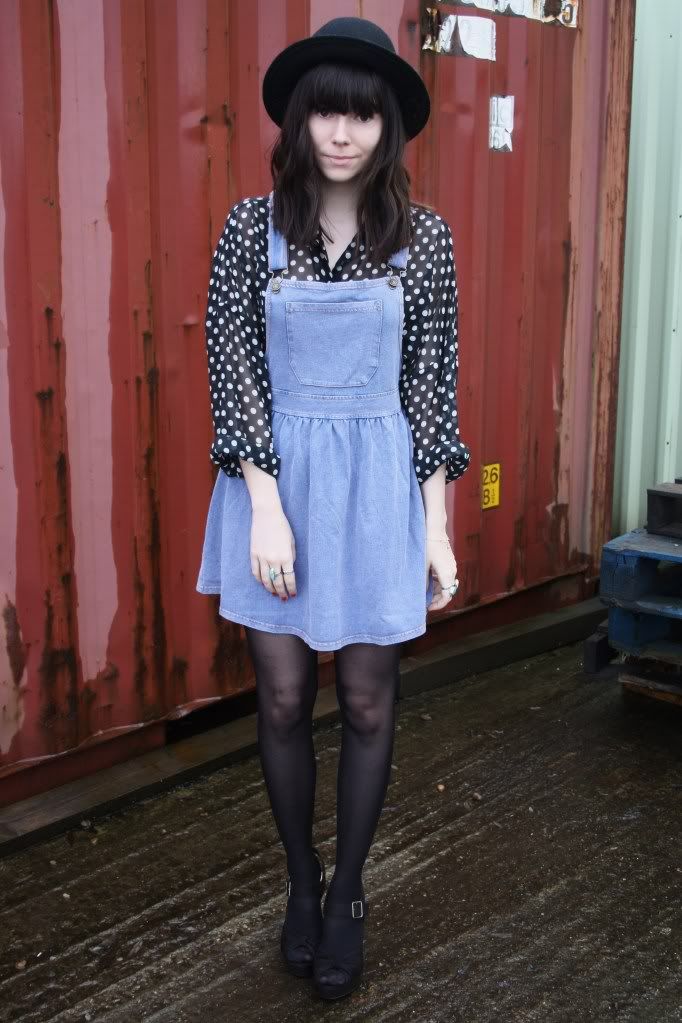 this dress is something i really liked, but i just wasn't sure i would be able to make it look good. it's kind of... different, and i was worried i'd end up looking like a 5 year old! but, lately i've been pushing myself to buy things that i normally wouldn't, in an effort to try new things and really try and find my sense of style. my instincts told me to wear it with stripes (in a very alexa chung type way), but thought that would be too obvious so went for polka dots instead. will definitely be wearing it with stripes in the future though, am looking forward to seeing how many ways i can style the dress!
i also bought these shoes in the same way i bought the dress... they have quite a high heel, albeit with a wedge, but i've been trying to wear more heels lately because they really do make me feel more girly, and the height and posture they give me in photos is great. i'll always be a flat shoes girl, but i'm slowly trying to work my way up to being able to wear reasonable sized heels and not yearn for my loafers!
i went to see black swan yesterday, and thought it was amazing, really haunting and creepy but beautiful. natalie portman is without a doubt the most beautiful actress i've ever seen.
p.s the more i look at these photos, the more i feel i should be standing there with a pitchfork in my hand and a bit of straw hanging from my mouth.. definite farmer outfit!