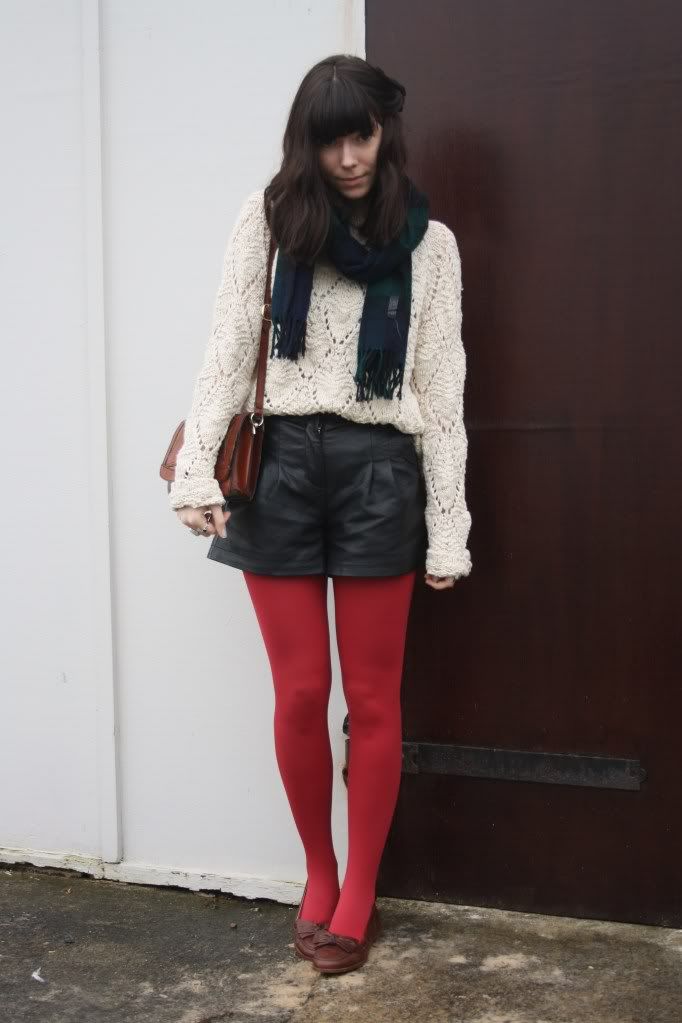 jumper, shorts and loafers - topshop, scarf & bag - vintage, tights - ASDA
happy 2011 to everyone! thank you all for following my blog since i started it back in april, i can't believe it's been less than a year yet i already have some wonderful readers and hopefully in 2011, i can also make some new friends in the blogging world too.
right, to the outfit. i don't normally wear colourful legwear, if you look back on all my posts i'm pretty much a strictly black tights girl. but i was getting bored of that and decided to wear these red tights my mum had bought me a while back. this topshop jumper is so soft, but the little diamond pattern holes on it mean it's not the warmest!
sadly, i've come down with some kind of cold/flu/cough disease, and had to spend my NYE indoors feeling sorry for myself! what are your resolutions for this year? i tend not to stick to mine, so this year i've given myself two (relatively simple) ones - become more healthy, and save for a trip to america.