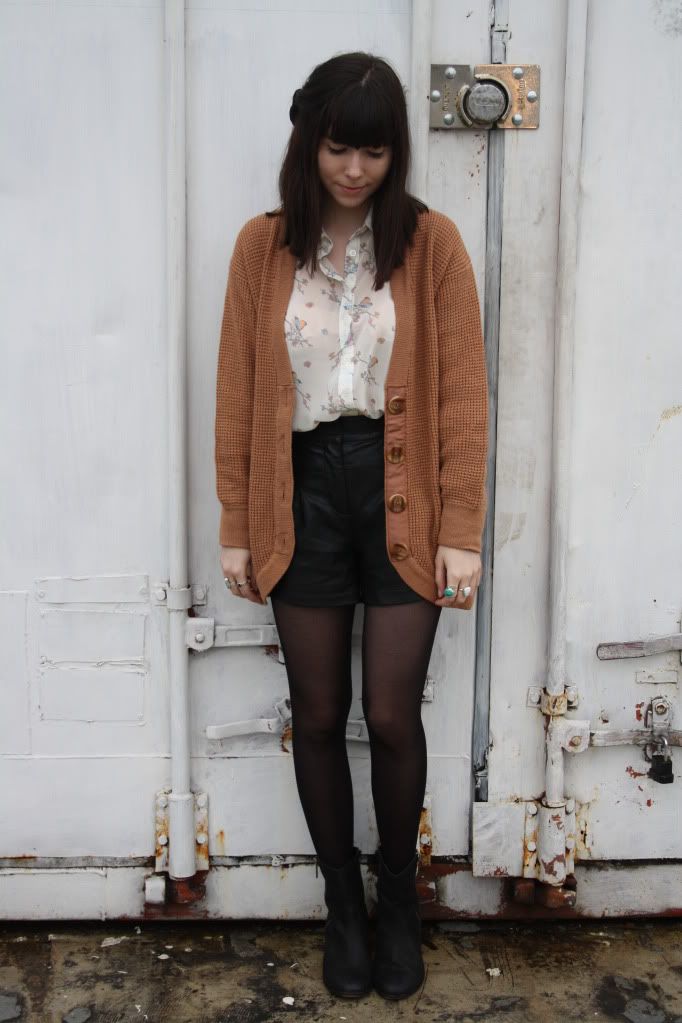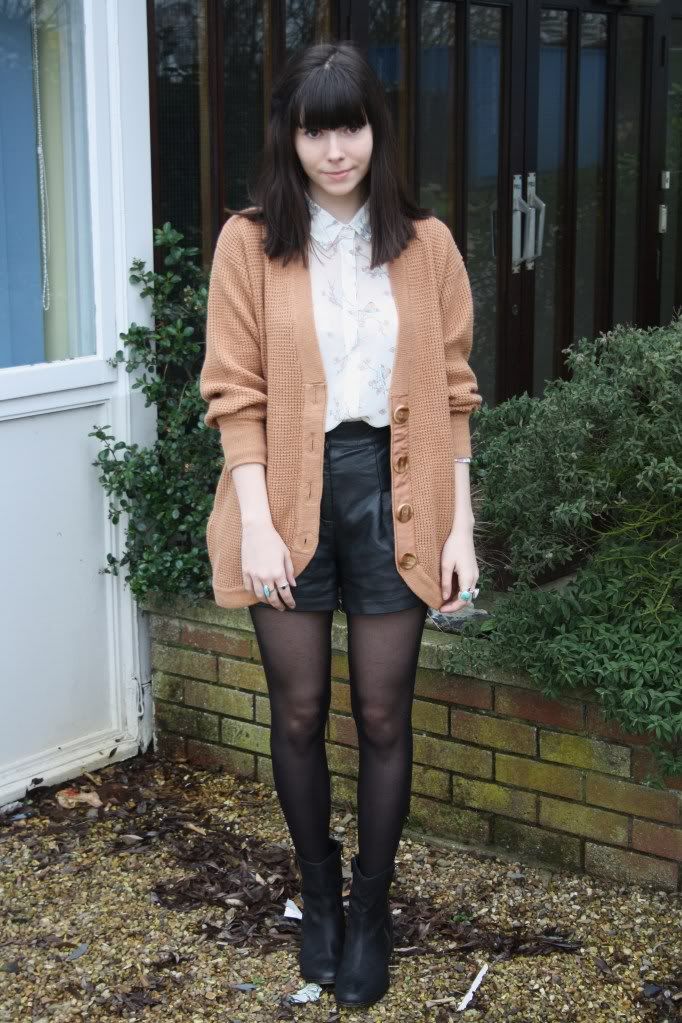 cardigan - forever21, blouse - new look, shorts - topshop
this cardigan is my first ever forever21 purchase! i was so pleased when they arrived over here (even though the only store is in birmingham and therefore completely unreachable to me), as i'd browsed the US online shop and thought they had some nice things. i ordered this cardigan (and a jumper i'm yet to wear) and was fairly impressed with the price - kind of comparable to new look. speaking of which, they have some pretty nice things lately! including this blouse, which has little birds on. n'aww.
as you can see i was fiddling around with various things in this outfit, sleeves up/down, collar done up/not done up etc. which way do you prefer?
i have a few geeky blogger questions i'm hoping some of you might be able to help me with! i was thinking of setting up a blog shop like a few other bloggers have done, and was wondering how easy that would be, or how successful any of you with one have found it? and also, if any of you know of any helpful tips or links on how to do up your blog - i really want a pretty blog, but have no idea how to sort out links or headers or anything!