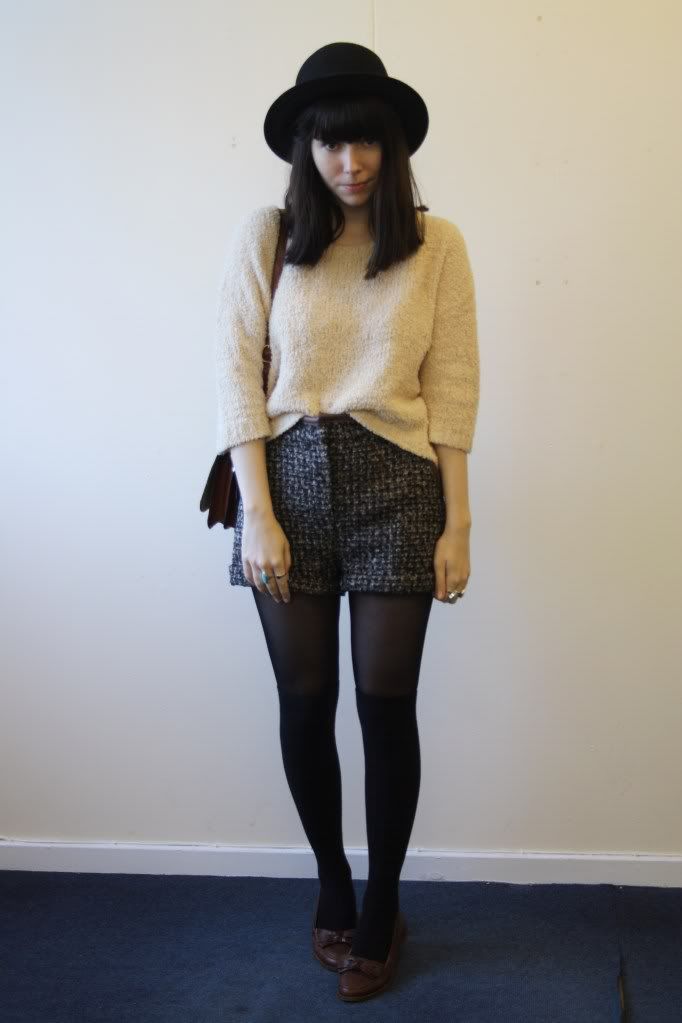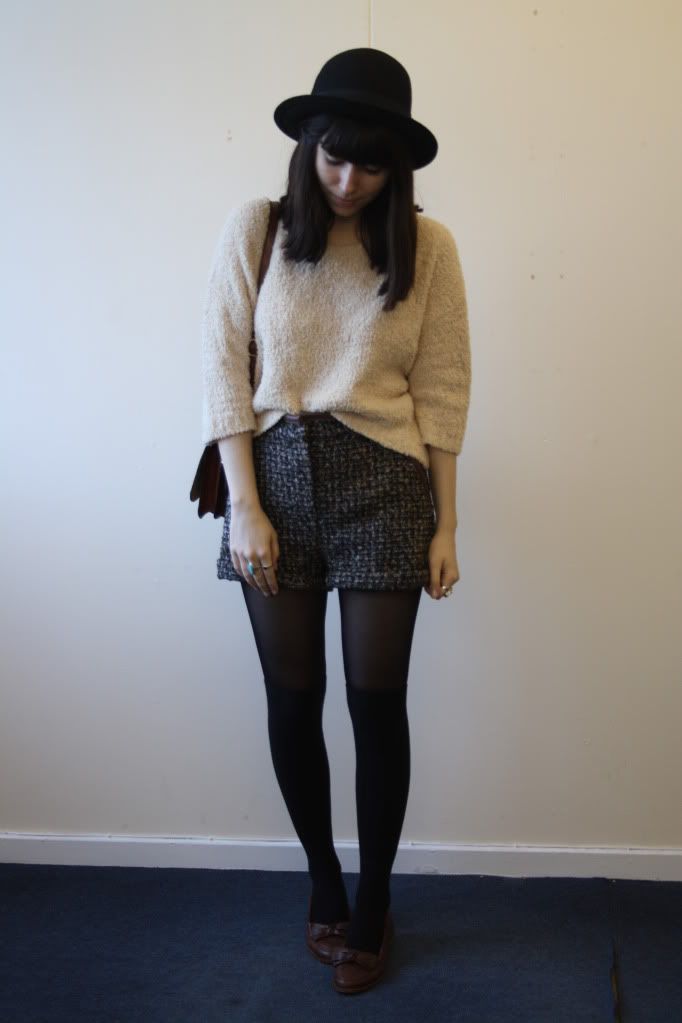 fuzzy jumper - topshop (sale), tweed shorts - topshop (ebay), loafers - topshop, hat - h&m
oops, another mostly topshop outfit. after moaning about the topshop sale being a bit poo, i wandered into the pretty small topshop in the local town and found this gem of a jumper, sitting on the sale rack, looking all soft and basically begging me to buy it. so of course, i did. and i'm so glad i did, it's the softest, most comfortable jumper i may ever have owned. i often find the smaller topshops usually have the better sales and often the more 'rare' pieces, too.
i also bought these tweed shorts on ebay, after eyeing them up on the topshop site for quite a while. i was a little dissappointed at first, because they were a bit too long and wide, and made me look really dumpy. but it's nothing that rolling the bottom up wouldn't fix! i did think maybe this outfit had too many textures in and would look a bit too jumbled, but i think the jumper really goes well with the shorts.
also, sorry for the poor quality indoor photos, but it was so so so windy outside, that my hair was all over the place and the odd winter sun was just not working in my favour.
p.s i think i win the award for most uses of the word 'topshop' in a single blog post! oops. can you tell i'm obsessed.