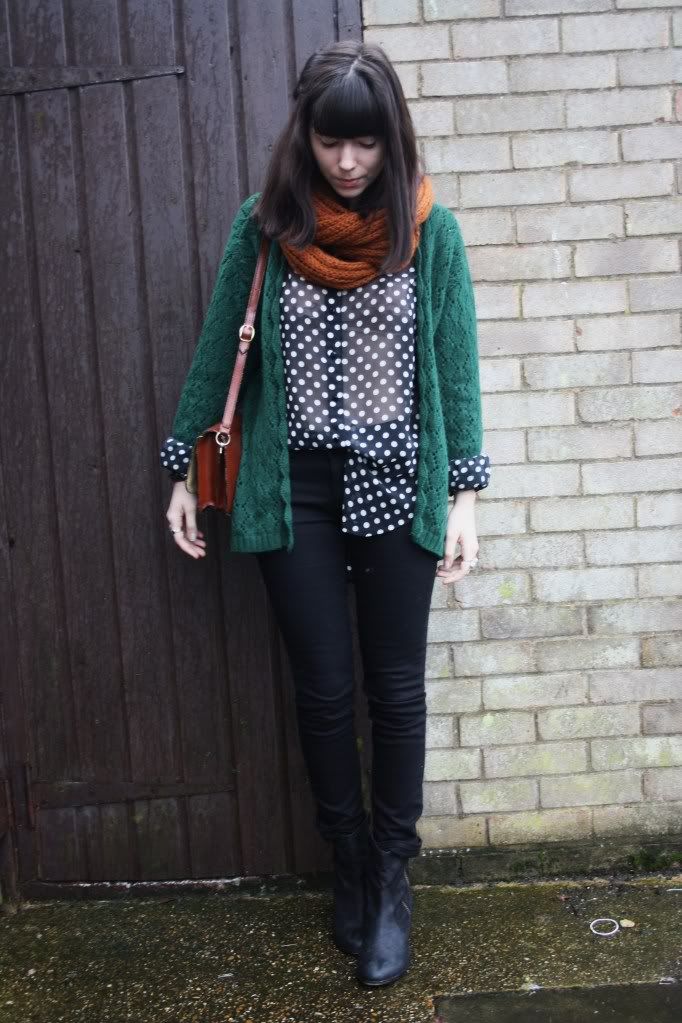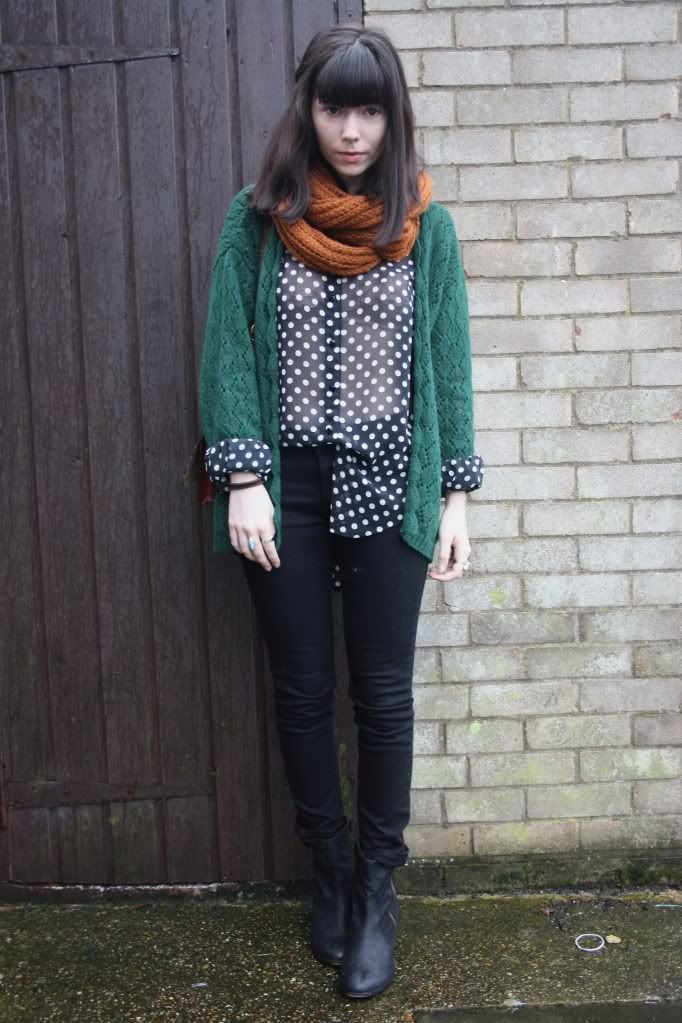 cardigan - UO, blouse & black jeans - topshop, boots & snood - ASOS
dear lord, look at my eyes in the second photo! i was just starting to feel super ill, but was still determined to fit in some outfit photos before i collapsed in a snotty heap in my bed. what a dedicated blogger i am.
actually wearing jeans for once. i got some topshop vouchers for christmas, and, knowing i'd been needing some black jeans for a really long time, figured rather than get annoyed at spending £40 on plain old denim jeans, use vouchers and it won't feel so bad. i like wearing jeans but, they never seem to fit me and they always seem to be too long. and i never feel 'stylish' enough when i wear them, even though i'm not exactly a dressed-up kind of person anyway. but sometimes, i just don't feel like wearing a dress or shorts. is anyone else the same?