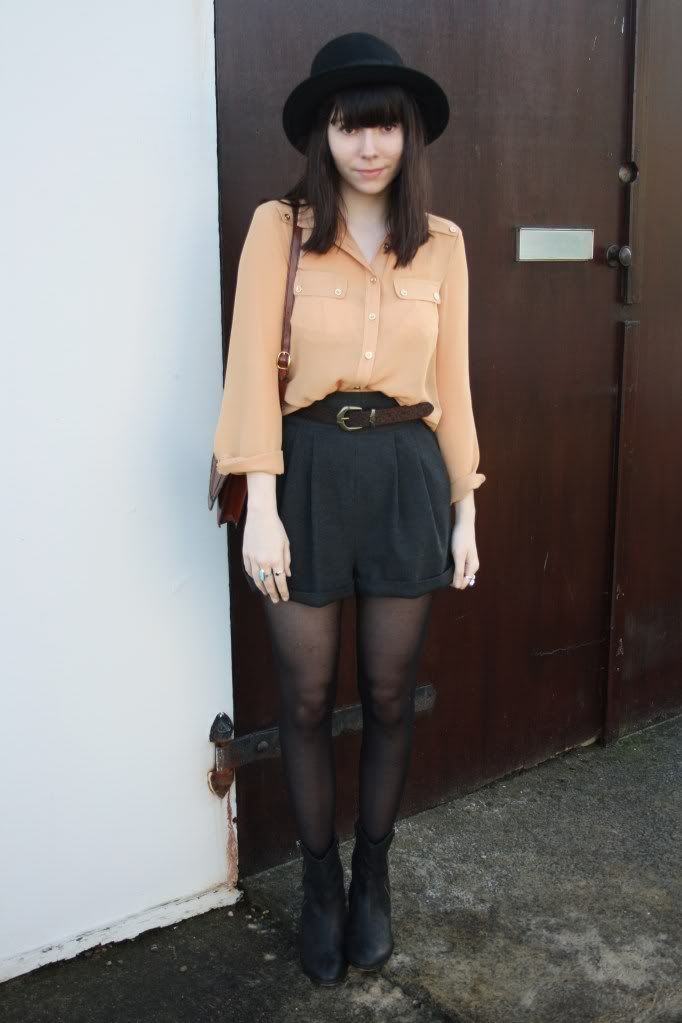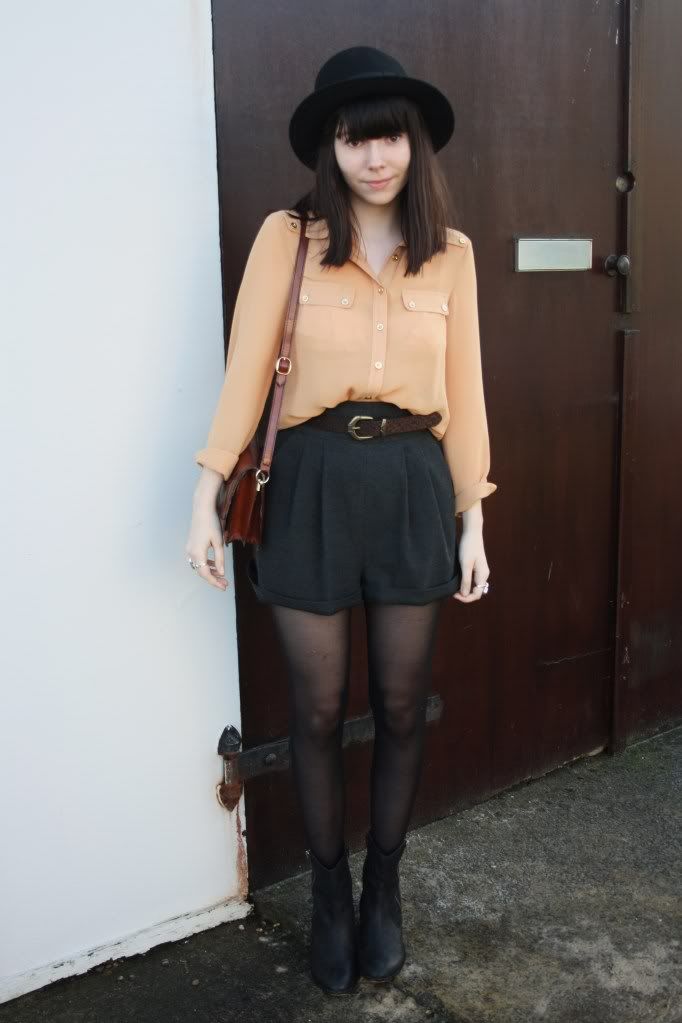 blouse & shorts - topshop, bowler hat - h&m, boots - ASOS, belt - UO
absolutely freezing when taking these photos. but i really wanted to show you all my new blouse, (and i had my coat on standby). the colour is like a light mustard? i've been really liking sheer blouses, or just blouses in general, lately, and this one ticks all the boxes. i don't like anything too tight, so the slouchiness of this is perfect.
and yes, i think this hat is making a bit of a comeback!