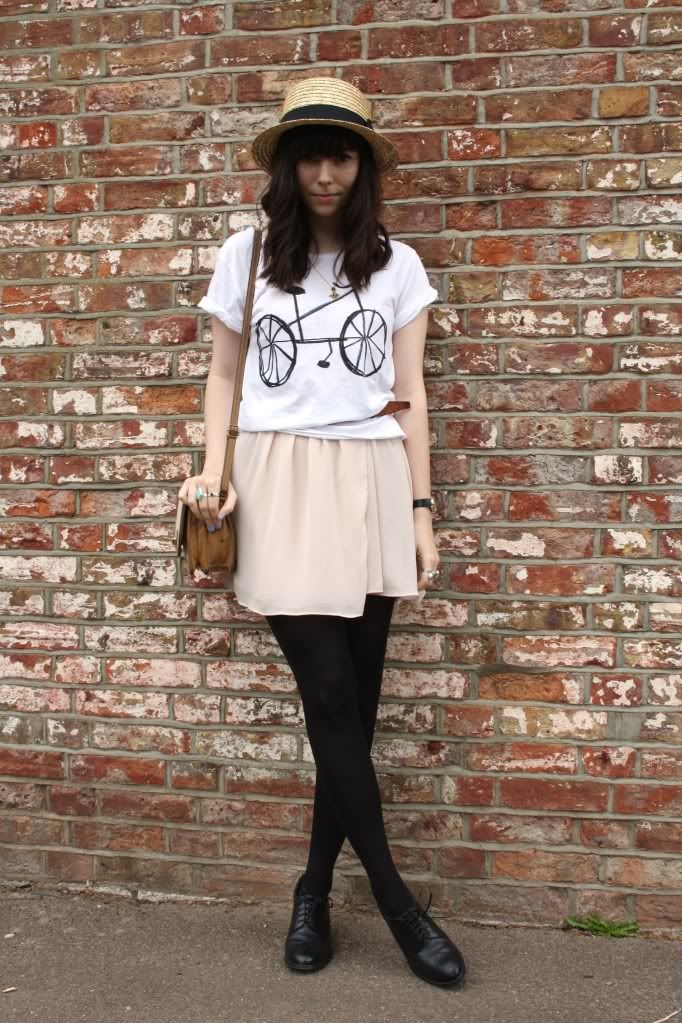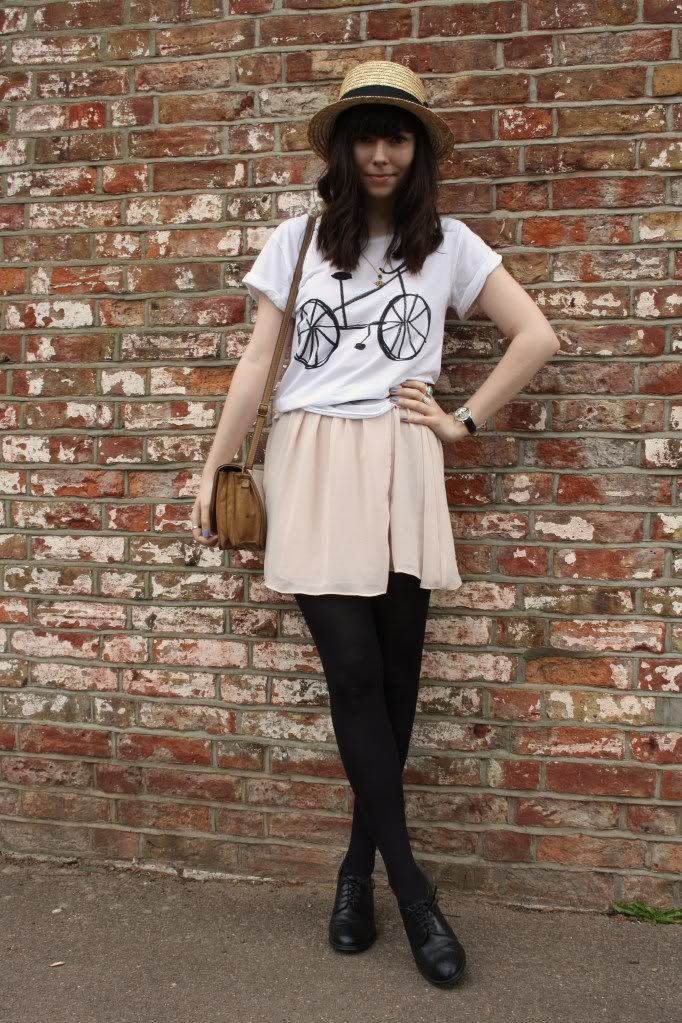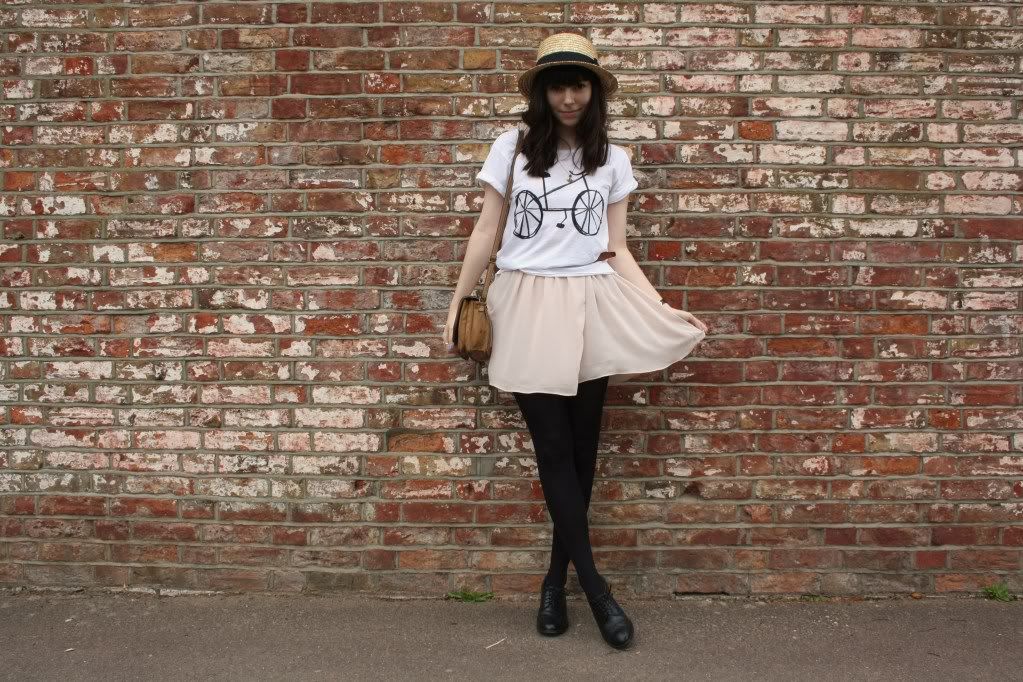 t-shirt & dress worn as skirt - topshop, hat - h&m
this dress is lovely and floaty, but the top half is way too flouncy (and low-cut, actually) for how i was feeling this day. so, the obvious choice was to wear my new favourite t-shirt over it. i really enjoyed wearing this, it felt quite 'me'. it's girly but not too girly, and comfortable.
i've finally bought a 50mm lens to take all my blog photos with, do any of you have any tips on how to use it best?