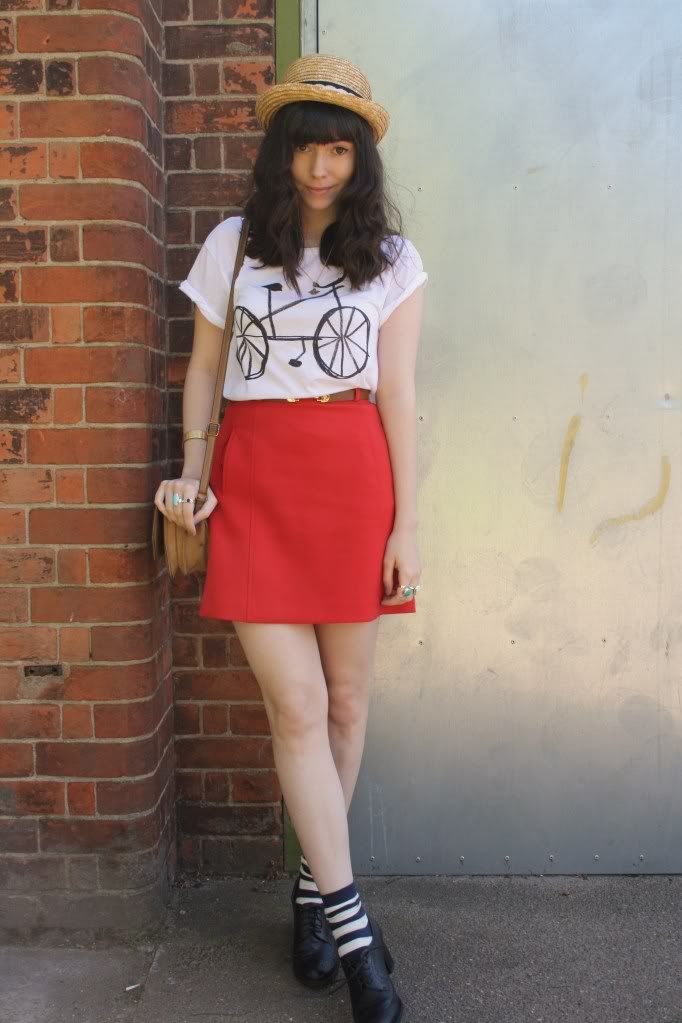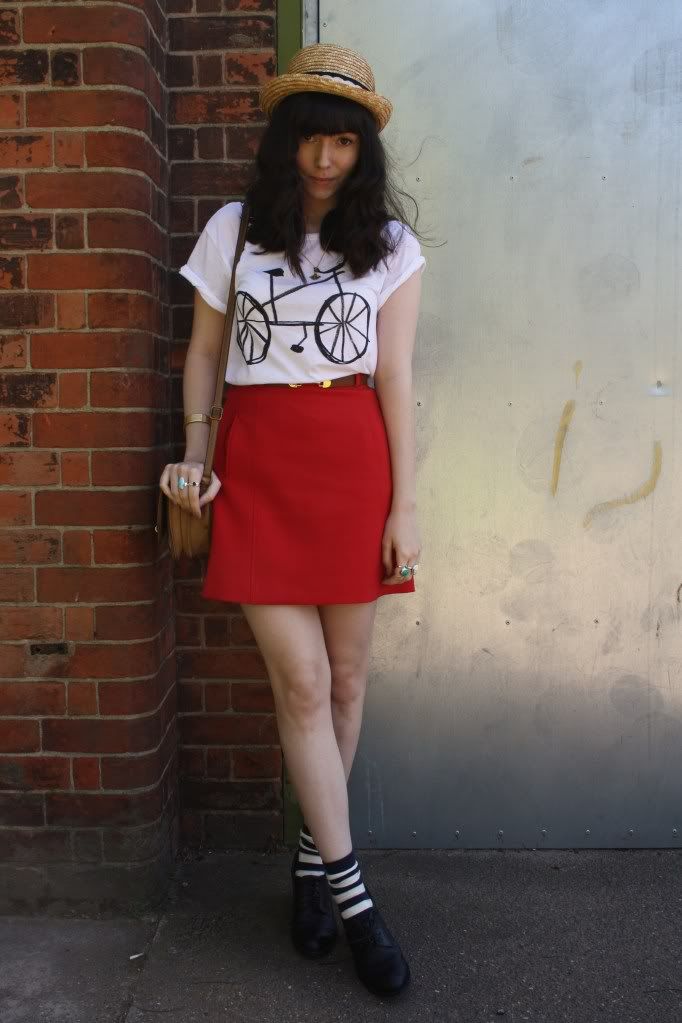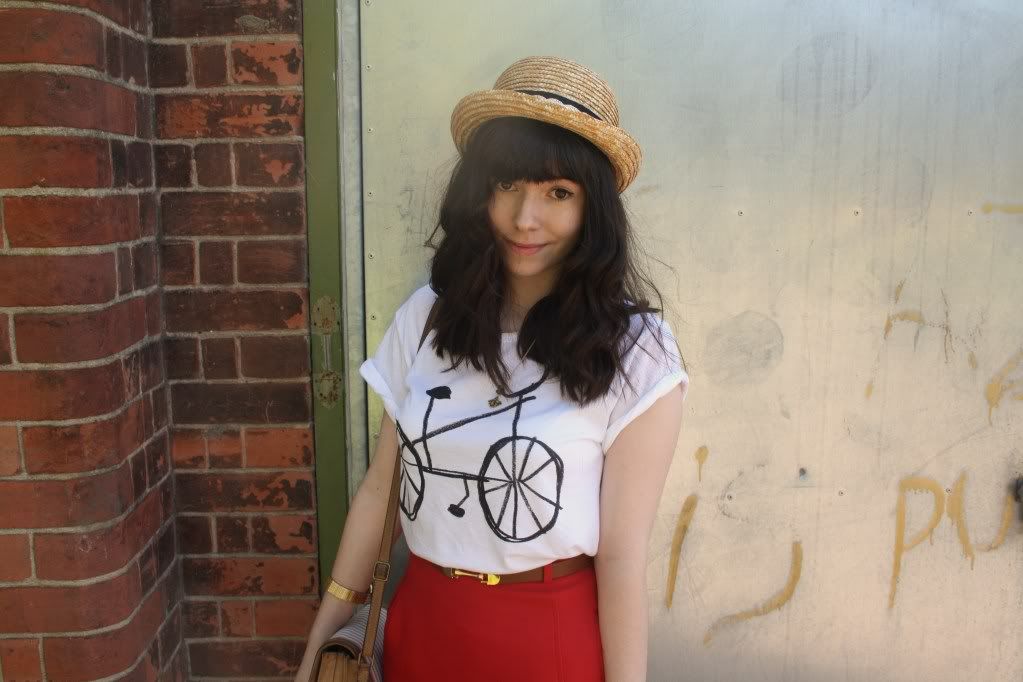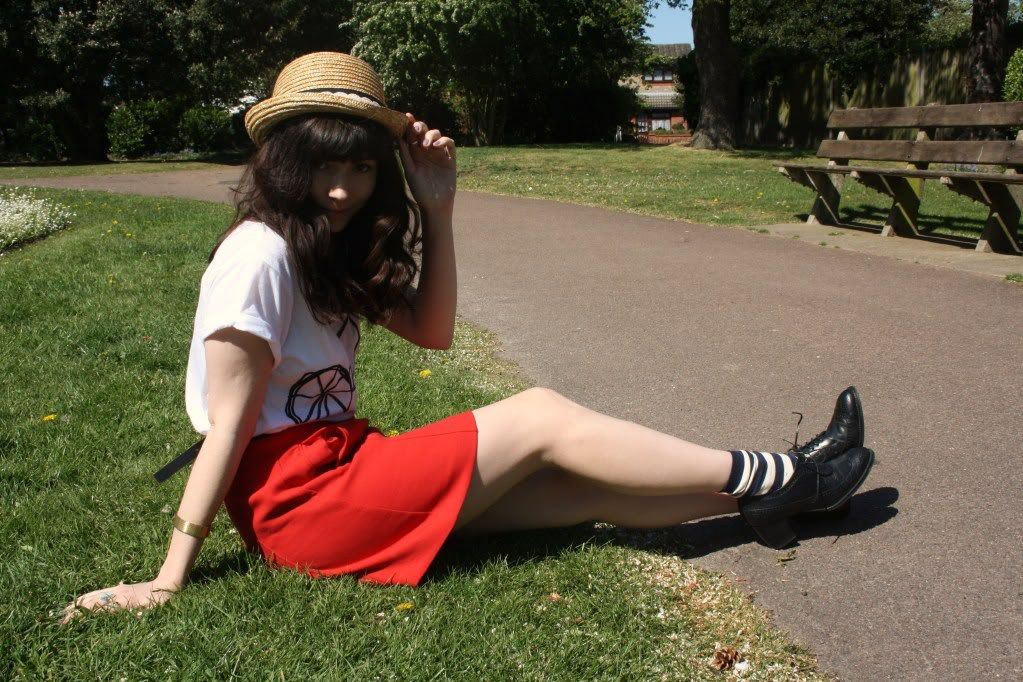 top, skirt & socks - topshop, hat - asos
how super mega cute is this t-shirt? i don't normally ever wear t-shirts as the necklines don't often suit me, but this one has a nice big neck and lovely turned up sleeves and the bike on the front sold me. i don't even own a bike but now i have one on my top, it's almost as if i do. i wanted to wear it for the first time with denim shorts, but in the end opted for my favourite red skirt, which is getting a lot of wear and i always enjoy wearing it.
i felt like wearing socks with this outfit but rather than go for plain ones, went for these striped ones. looks kinda different but it makes the outfit a little bit more interesting.