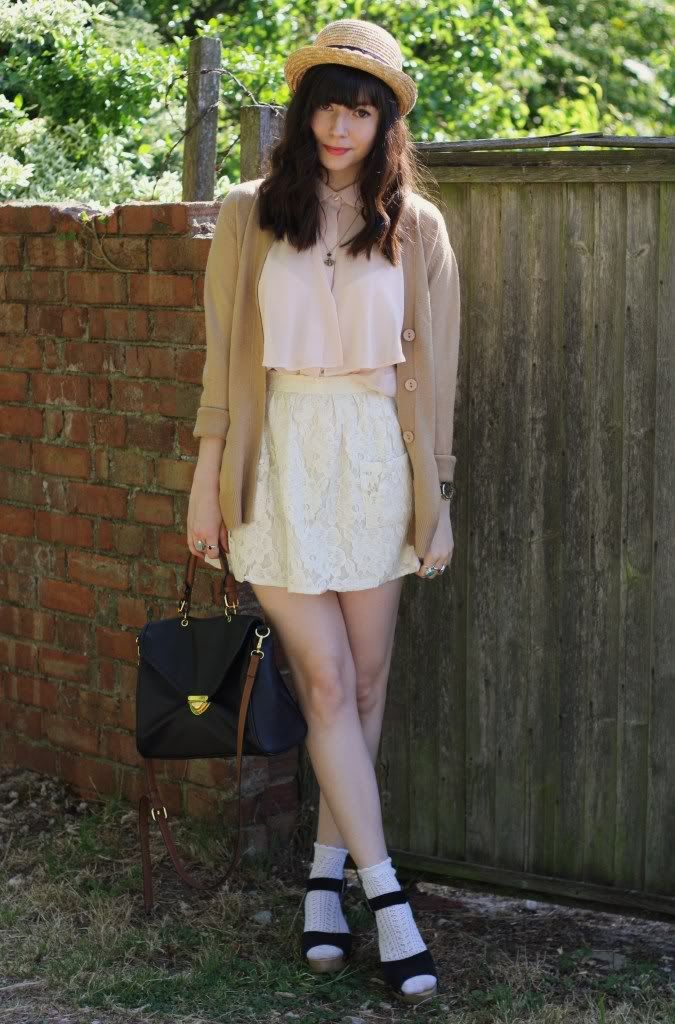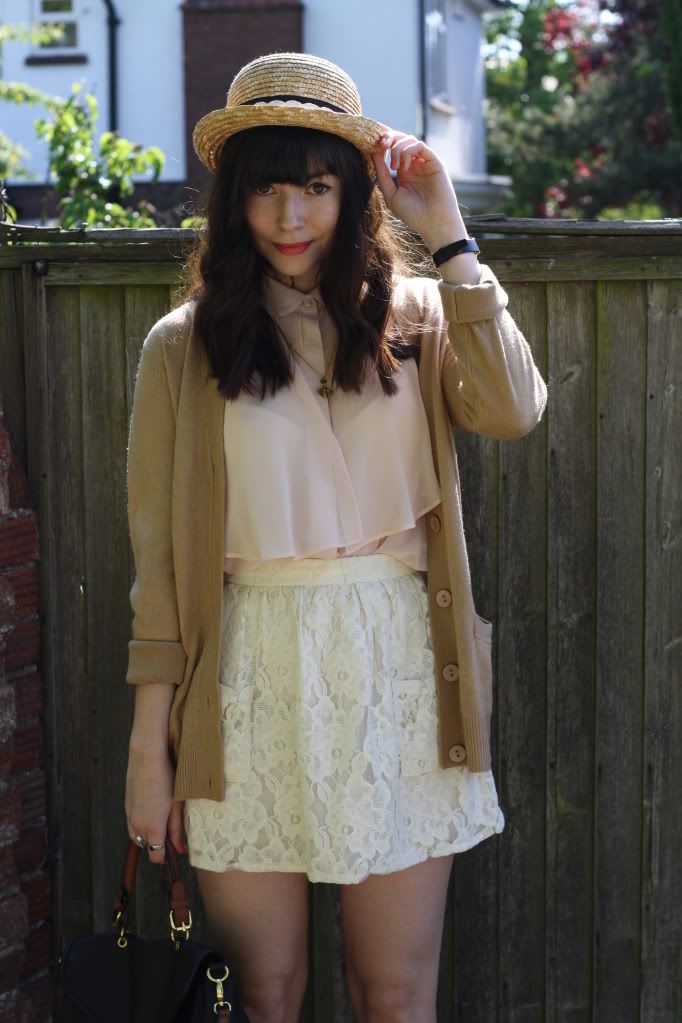 blouse & hat - asos, skirt - forever21, cardigan - tesco
this is one of the best outfits i've worn in a while, i just love all these colours together. this skirt is actually a fair bit shorter than it looks, i couldn't really bend over much.
this spot is my new favourite for taking outfit photos. it's all leafy and i love the way bricks make a photo look. does anyone else have a favourite spot?