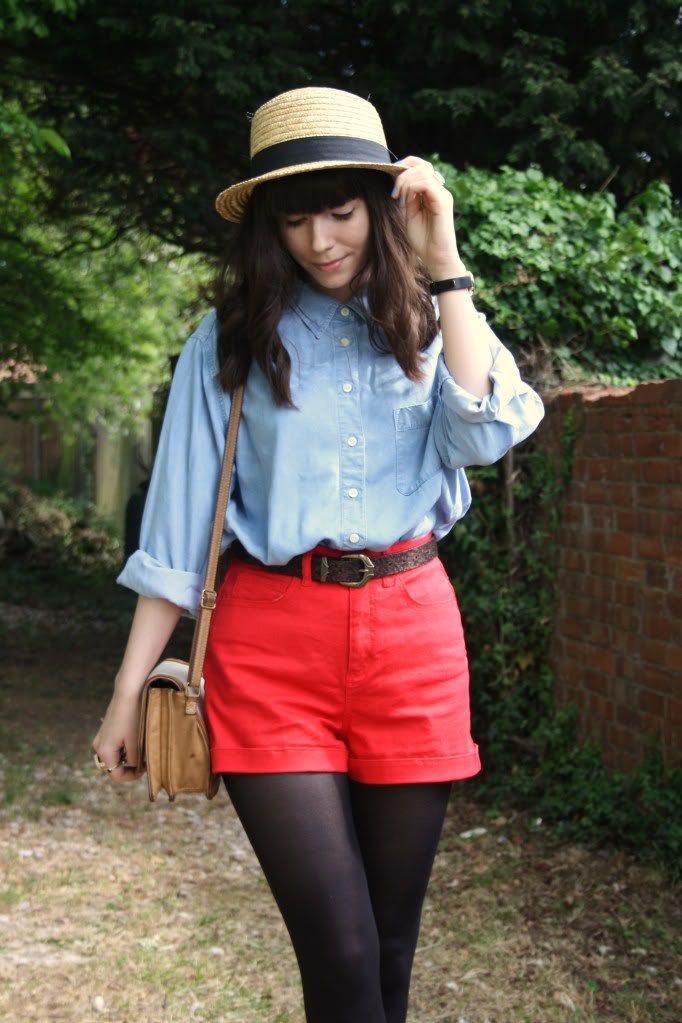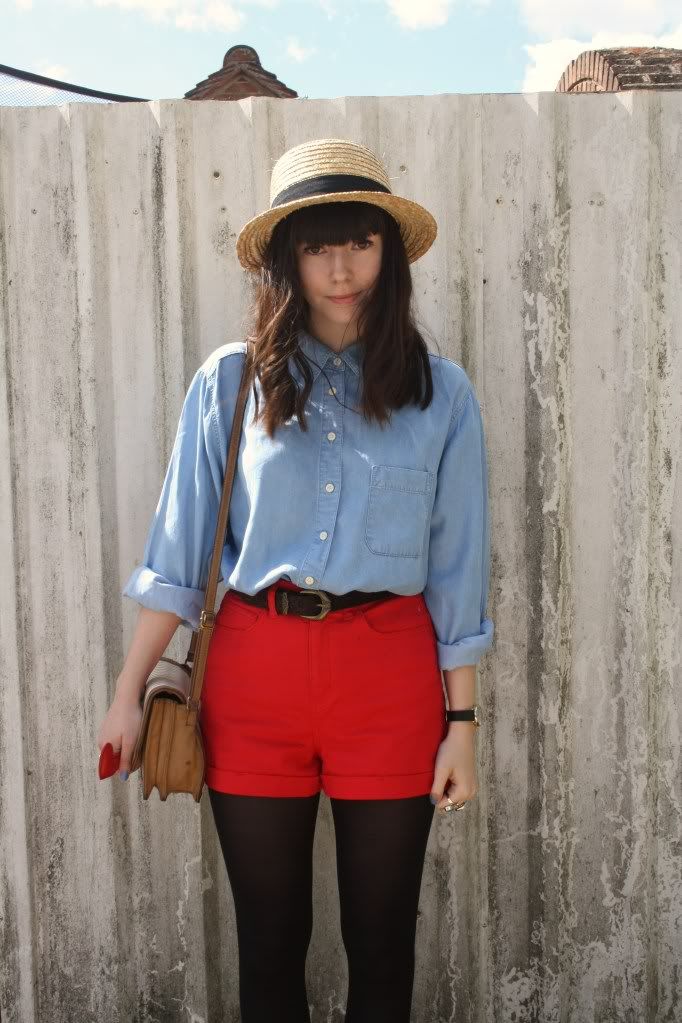 denim shirt - thrifted, shorts - f21, hat - asos
this is one of those outfits that i quite liked at the time but i look back on now and feel a bit neutral about. does anyone else get that? these shorts are really rather tight, and i'm definitely not the smallest-hipped person. these are probably the tightest shorts i own, as i usually tend to go for looser, more flattering for my body shape type things, but my current obsession with red means i'm wearing these again and again. also just noticed i missed a belt loop - how annoying!
p.s promise to stop wearing this hat soon.