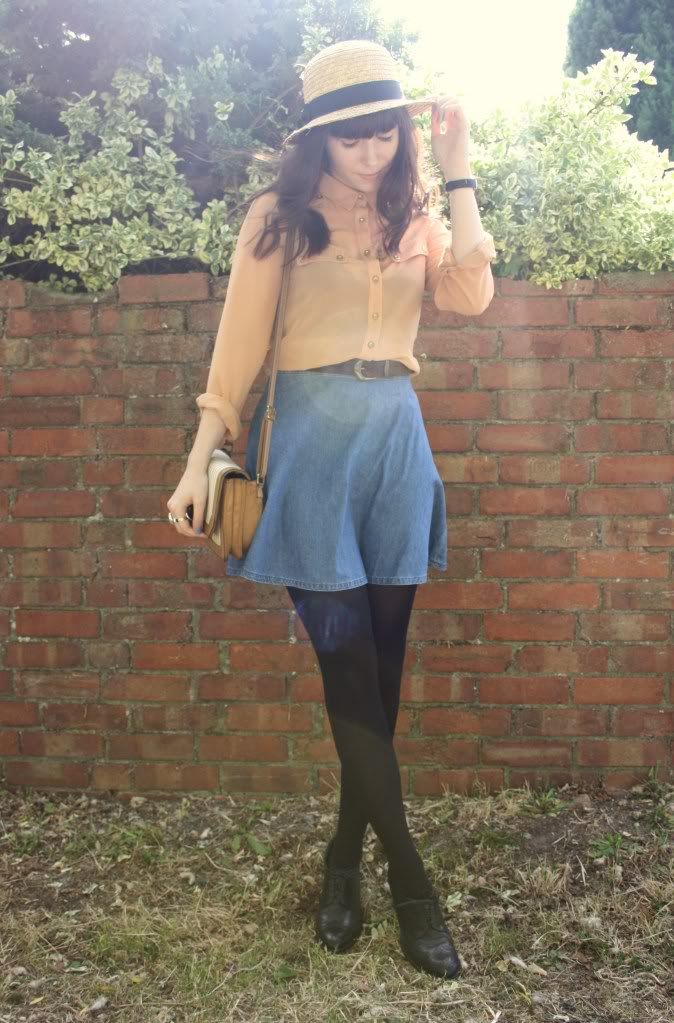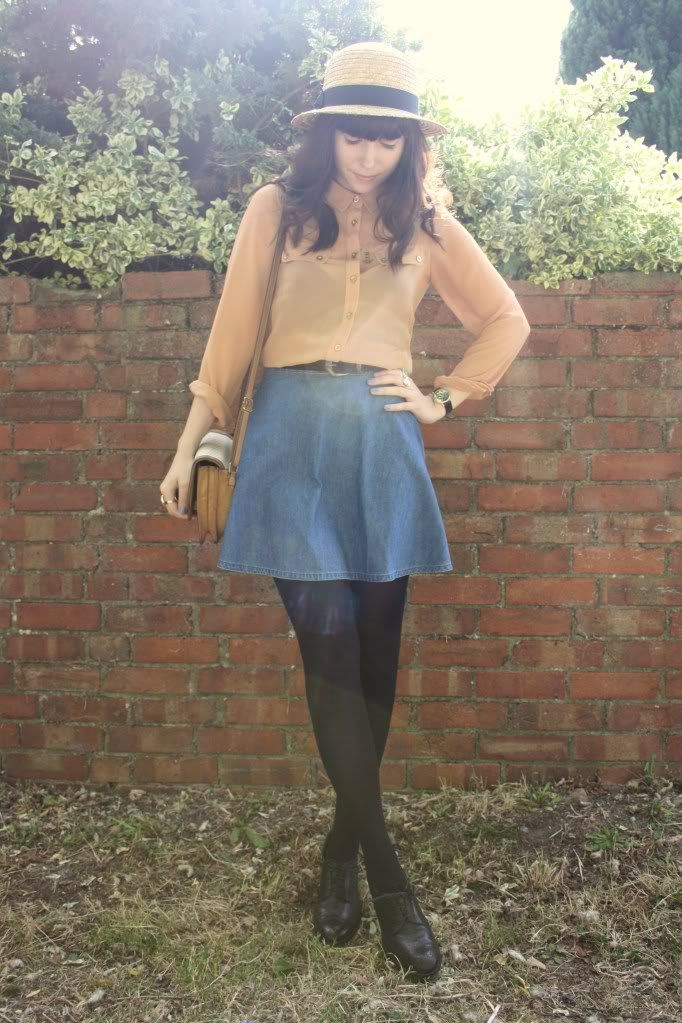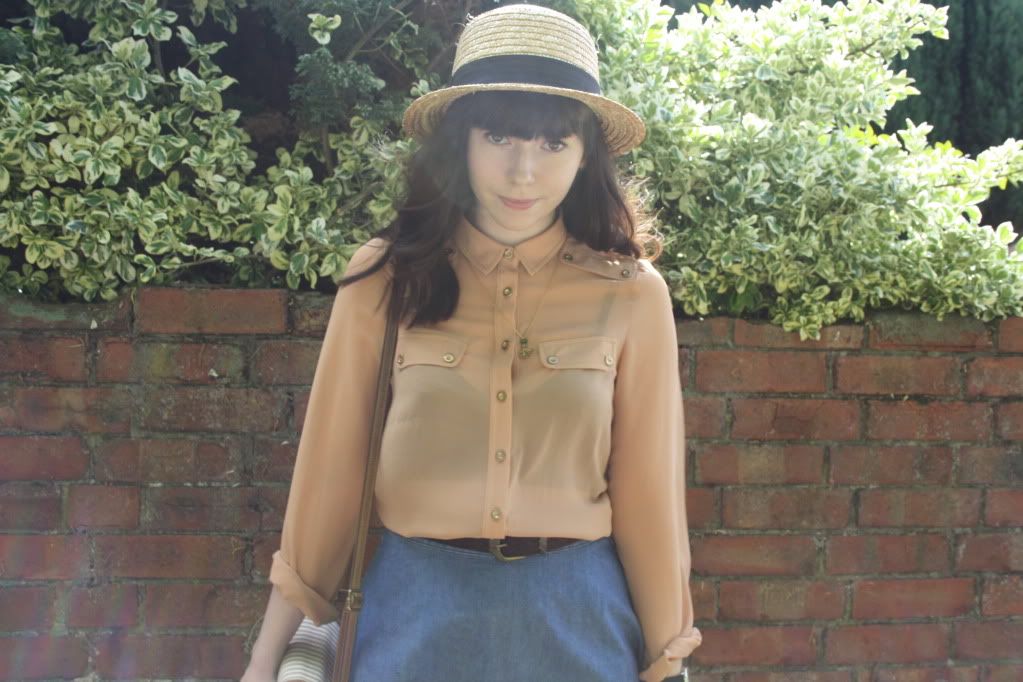 sheer blouse - topshop, skirt - asos, hat - h&m
i have to say, i really love sheer blouses. they make me nervous when in public, but i love how floaty and girly they are. this yellow one is no exception, it's the most lovely mustard colour. decided to pair it with my super-versatile denim skirt, and to make sure the outfit wasn't too plain i added my leopard print belt, although i realise now that you can barely see it.
and yes, i know what you're thinking, and you're right - this hat just never leaves my head.