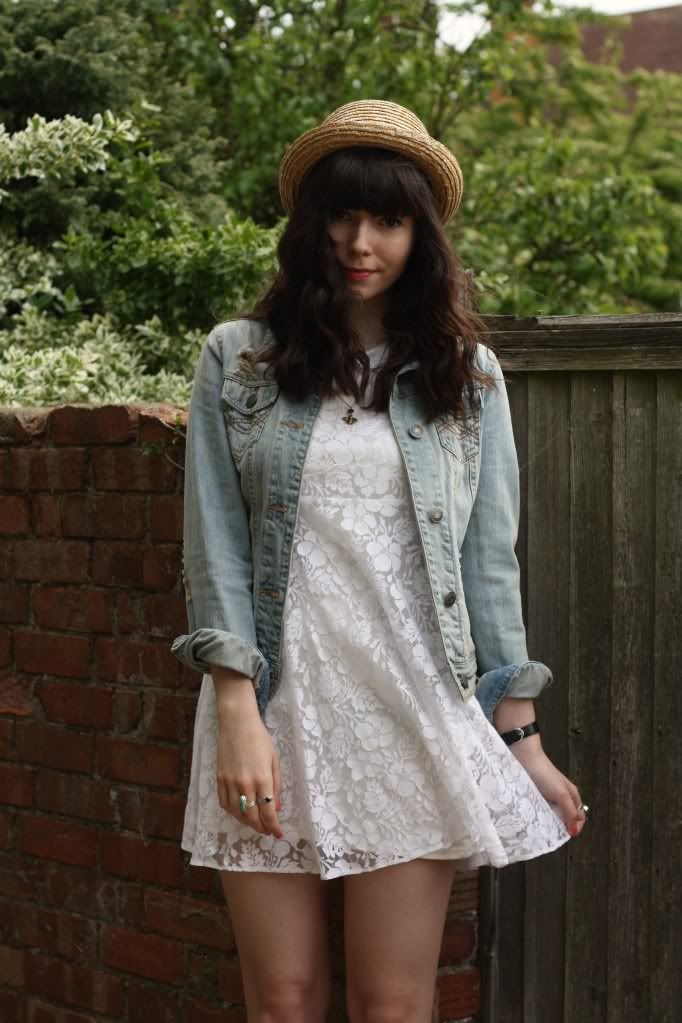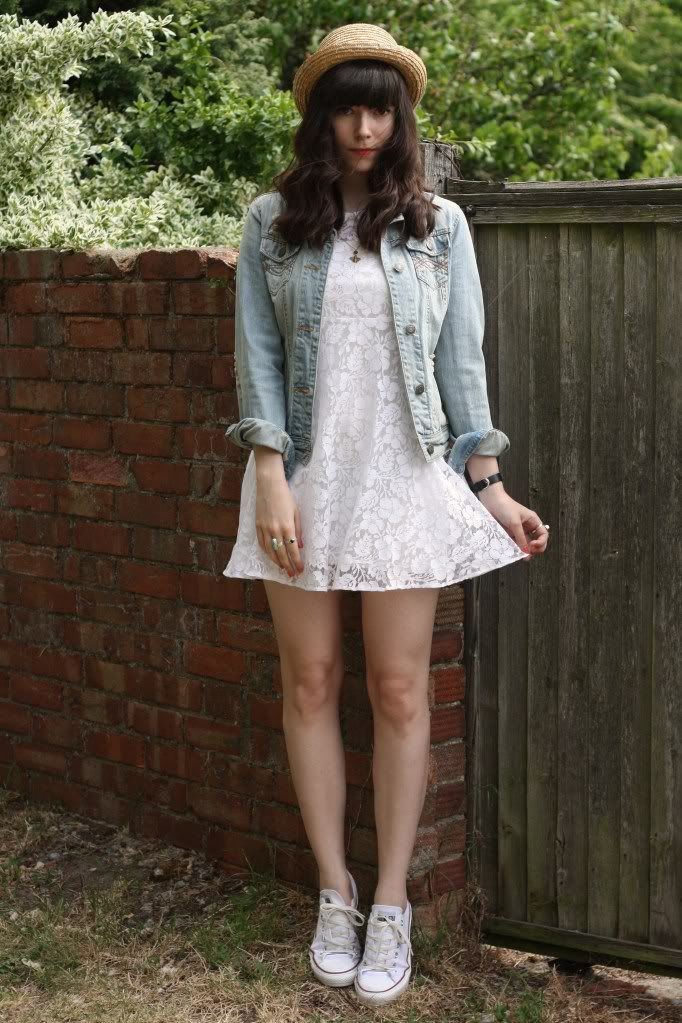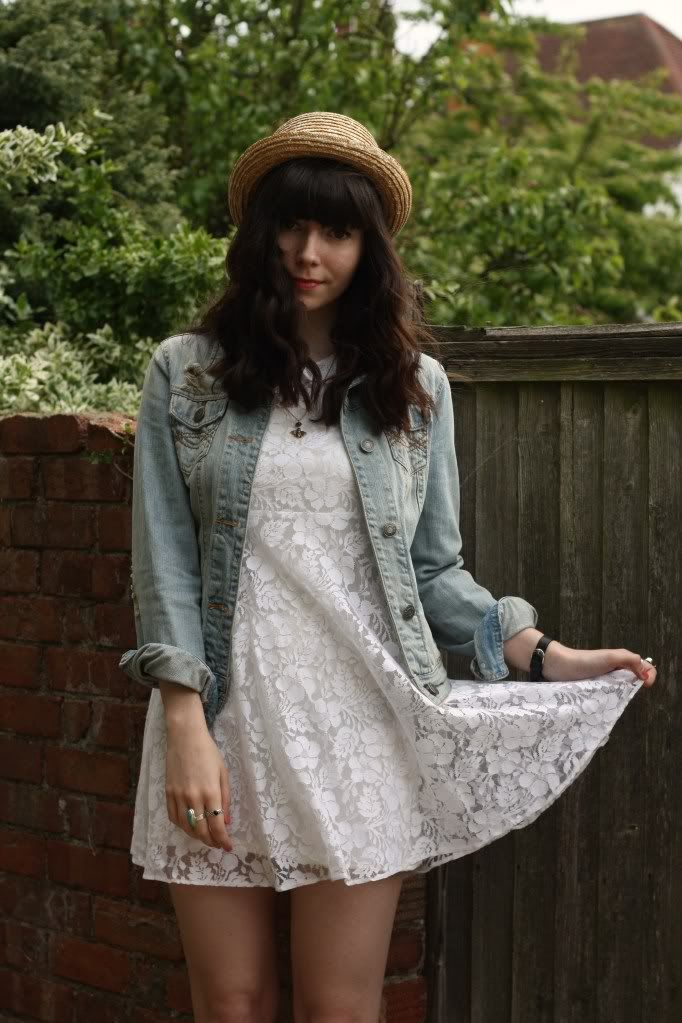 jacket -thrifted, dress - topshop, hat - asos, shoes - converse
i love wearing my converse, obviously without a doubt they are the most comfortable shoes around, but when it comes to taking outfit photos with them i always worry i'll look stumpy, so i made sure to stand just a bit on tiptoes!
there's just something awesome about wearing lace with denim. i hadn't worn this jacket in a year, but when pondering what to wear with this dress it just jumped out at me. this is such a simple and easy outfit but i really love it.