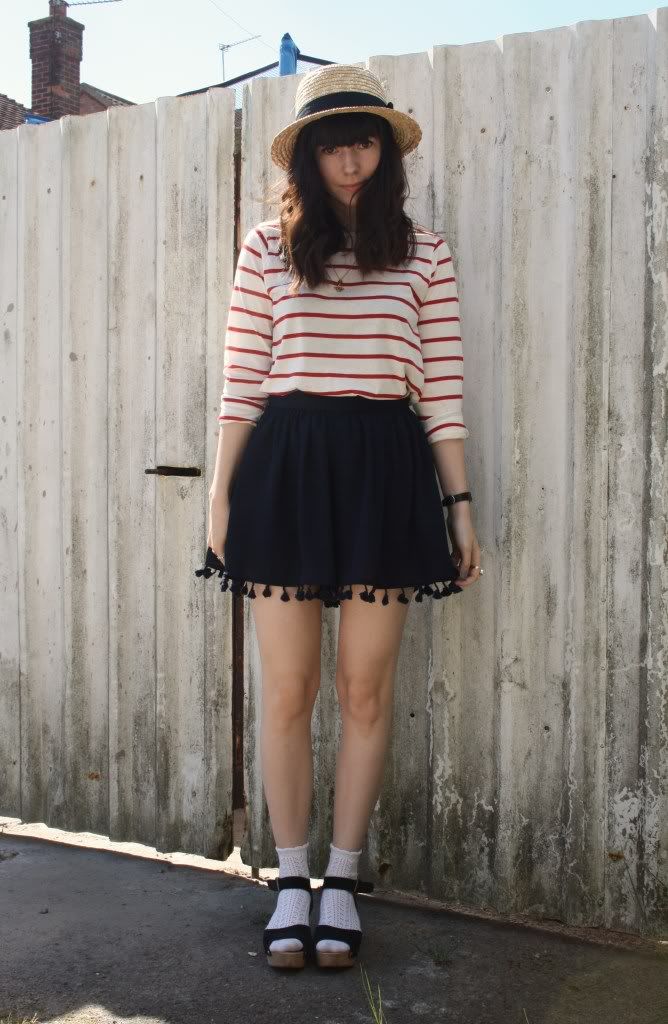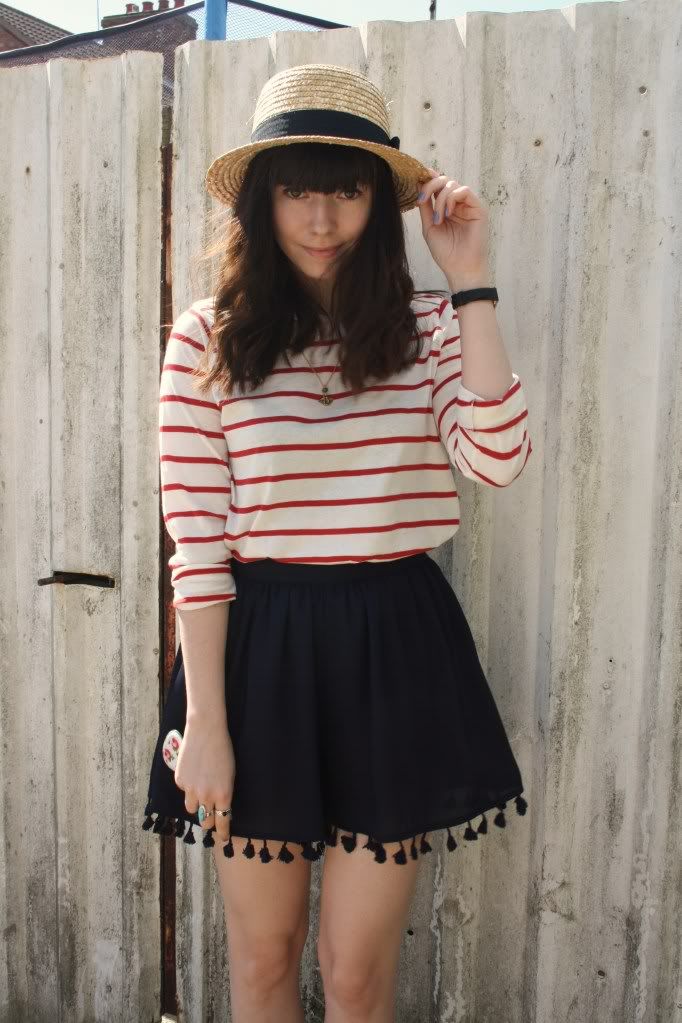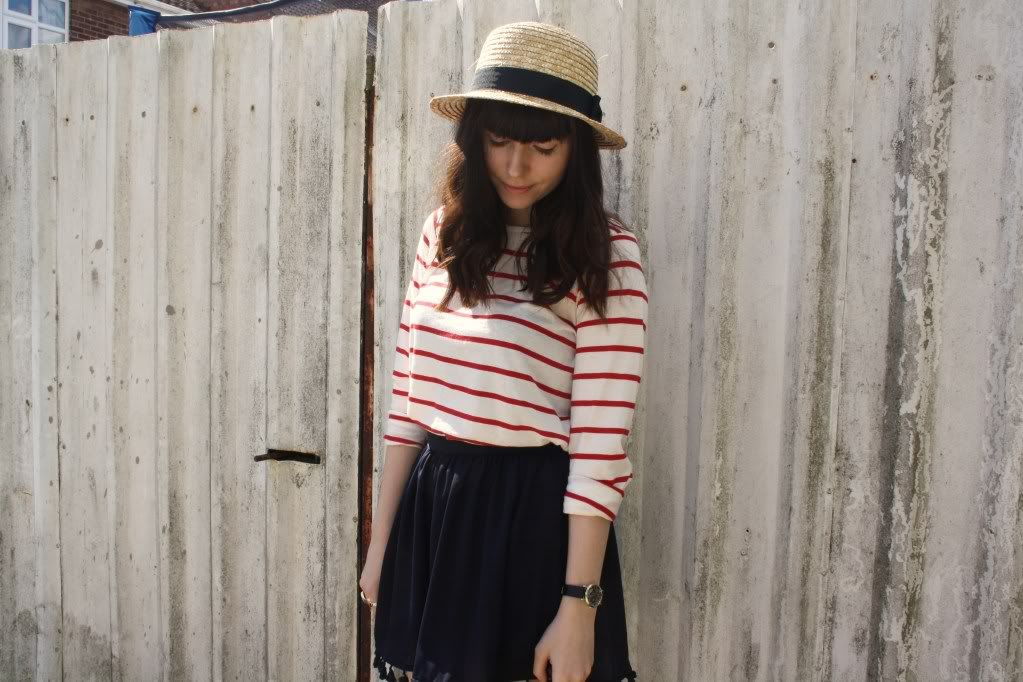 striped top - new look, shorts & shoes - topshop, hat - asos
kind of obsessed with stripes. i'm so glad i finally found a red striped breton top, i'd wanted one for ages and had imagined it with these shorts before i'd even bought it. and these shorts are really special, i just can't get enough of the tassels!
i'm wearing this sock and shoe combination again, because it's just so comfortable. hard to walk in though, i'm always wobbling and almost falling over in them! i felt very nautical in this outfit, but i live by the beach so i think that's okay. i love dressing nautical-y, it's my favourite way of dressing lately, i just love stripes, navy and straw hats.