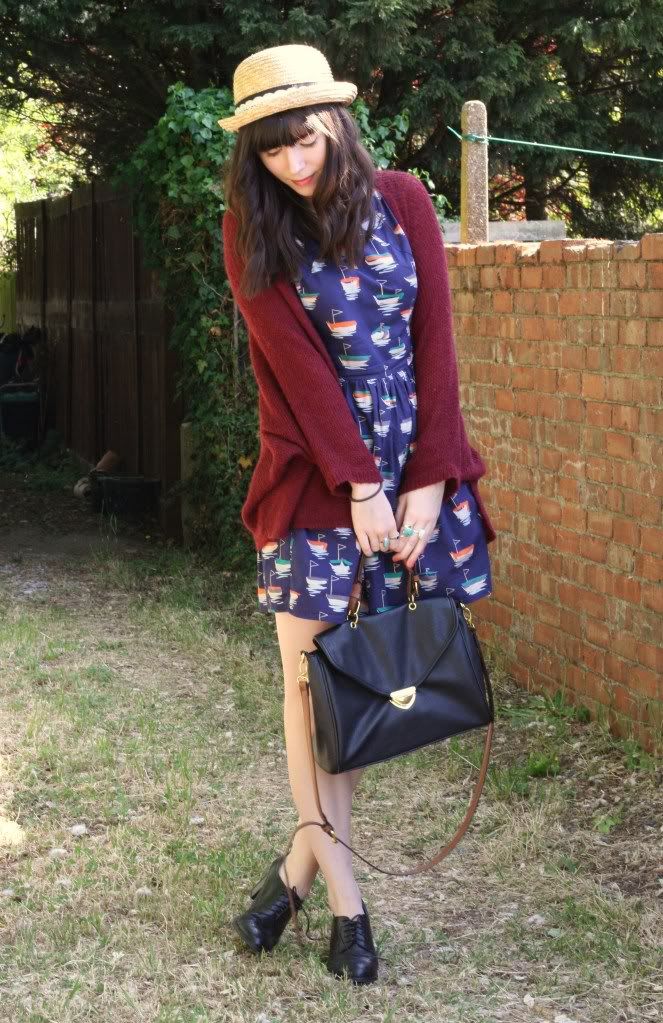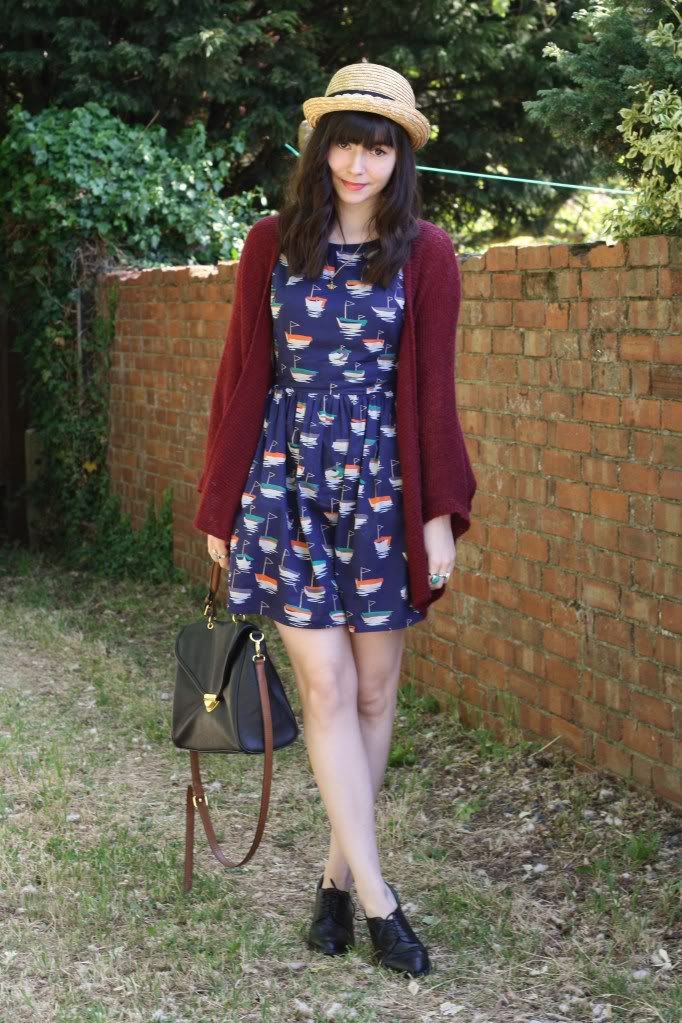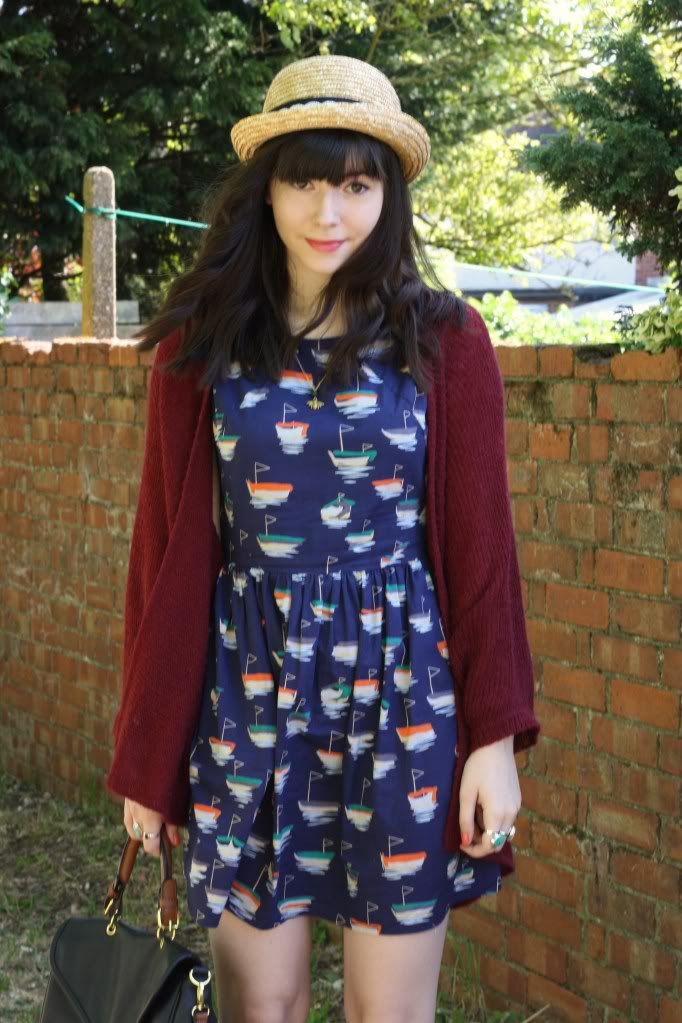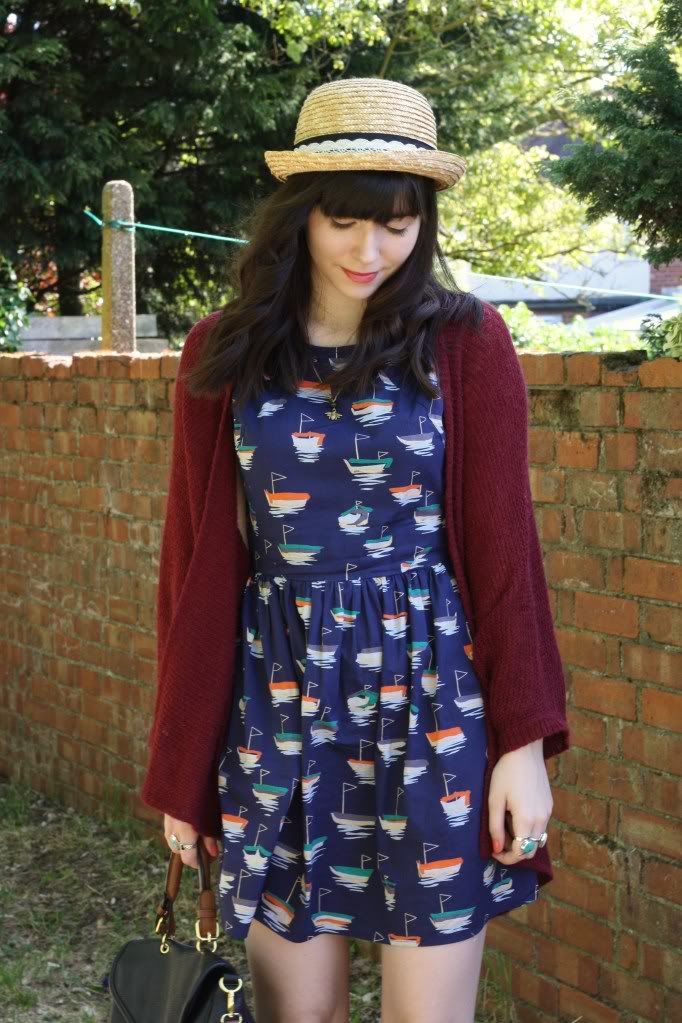 dress & cardigan - topshop, bag - UO, hat - asos
wearing my very favourite dress! i try not to show it too often on my blog because it's quite a noticeable dress and i don't want you to get bored of it, but i wear it quite often. it always makes me smile. i just love it with this burgundy cardigan, although i felt like maybe the colour scheme here is too autumnal? it's not quite pastel-y enough for spring/summer!
i took these photos with my new 50mm lens, and i was still getting used to it so some of these photos are kinda blurry. it's a great lens though, and i'm hoping it'll make my blog look just a little bit snazzier.