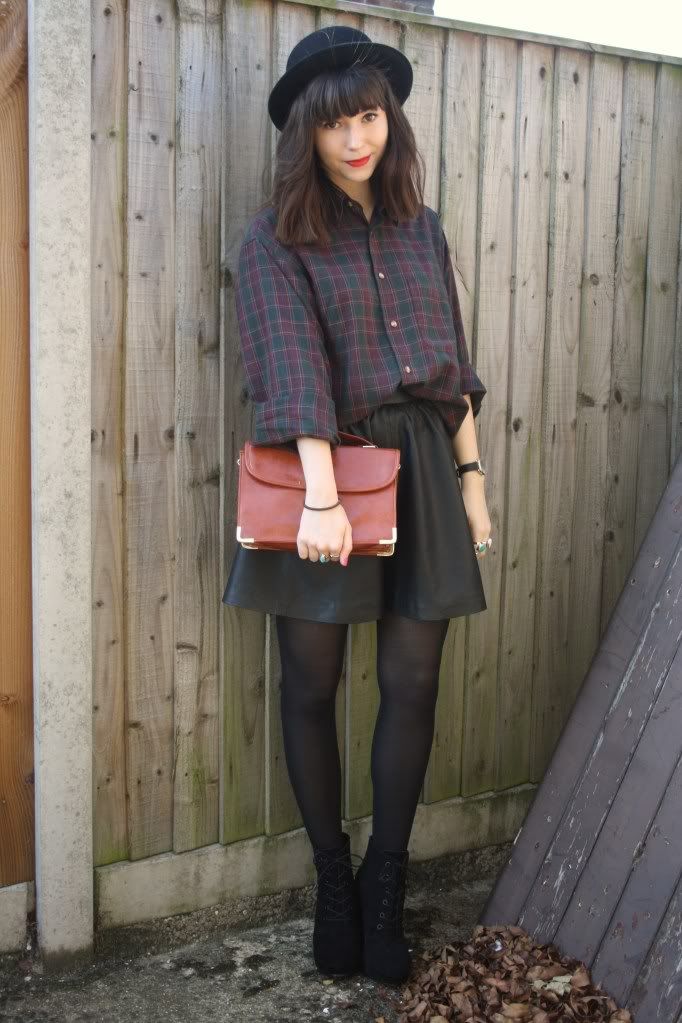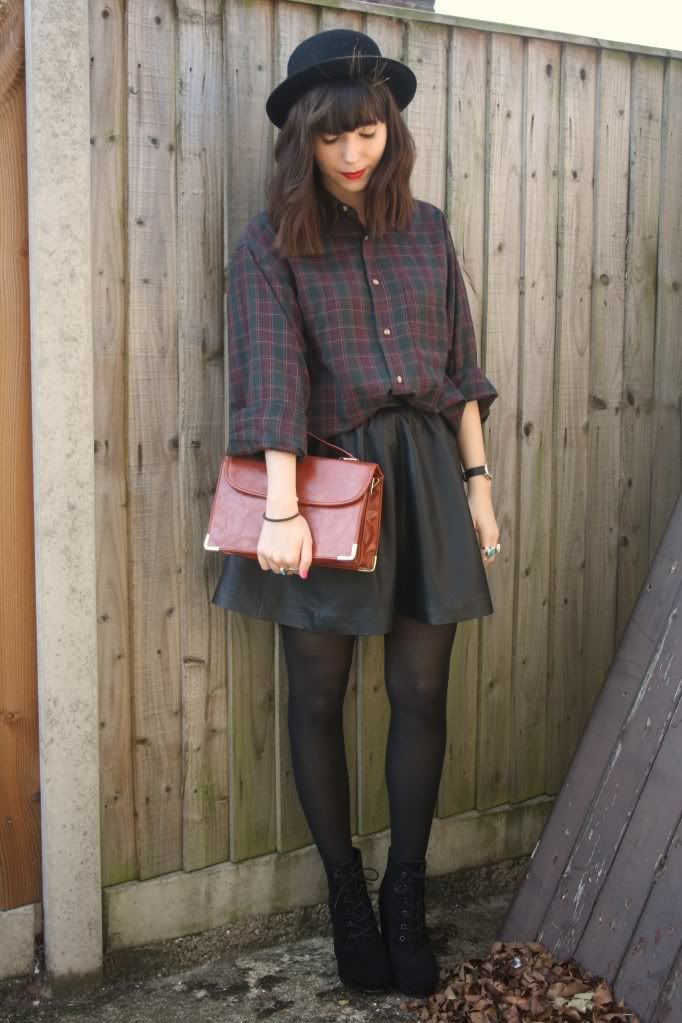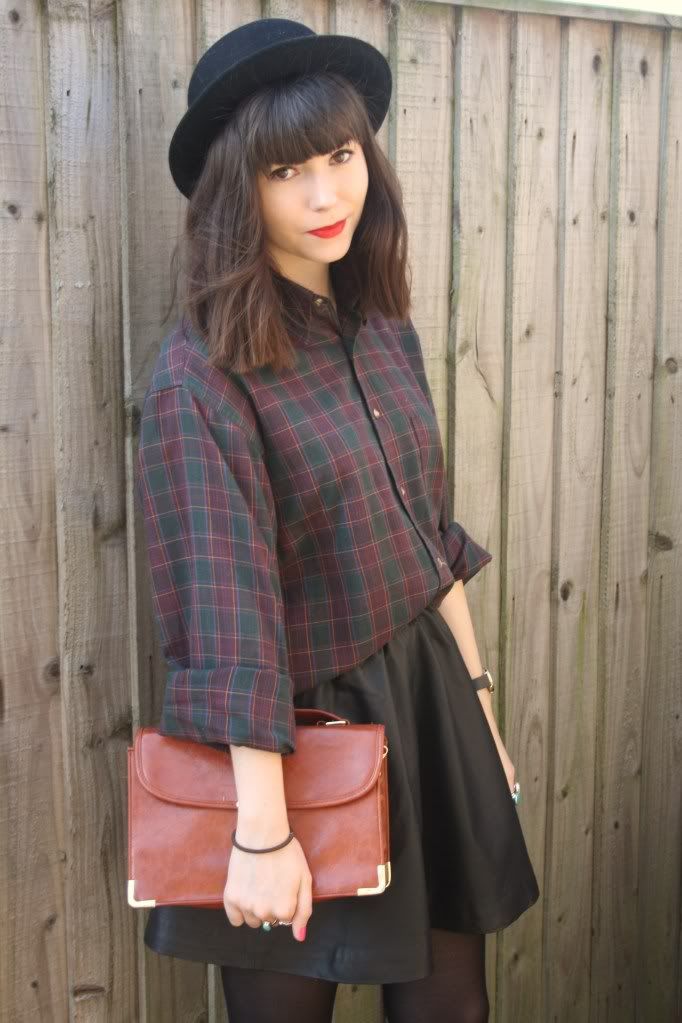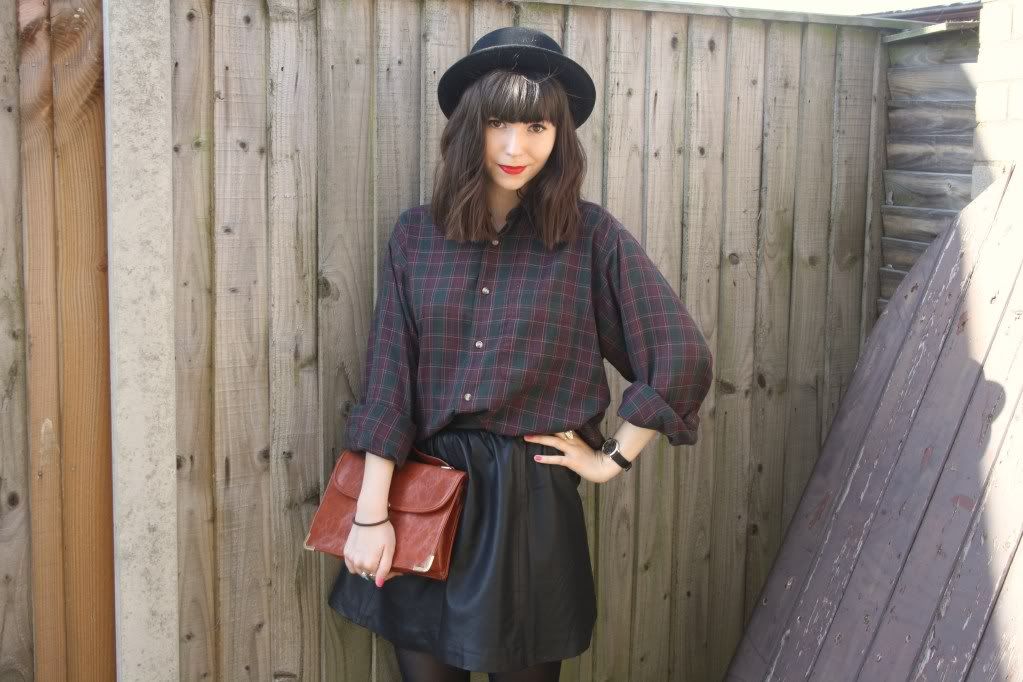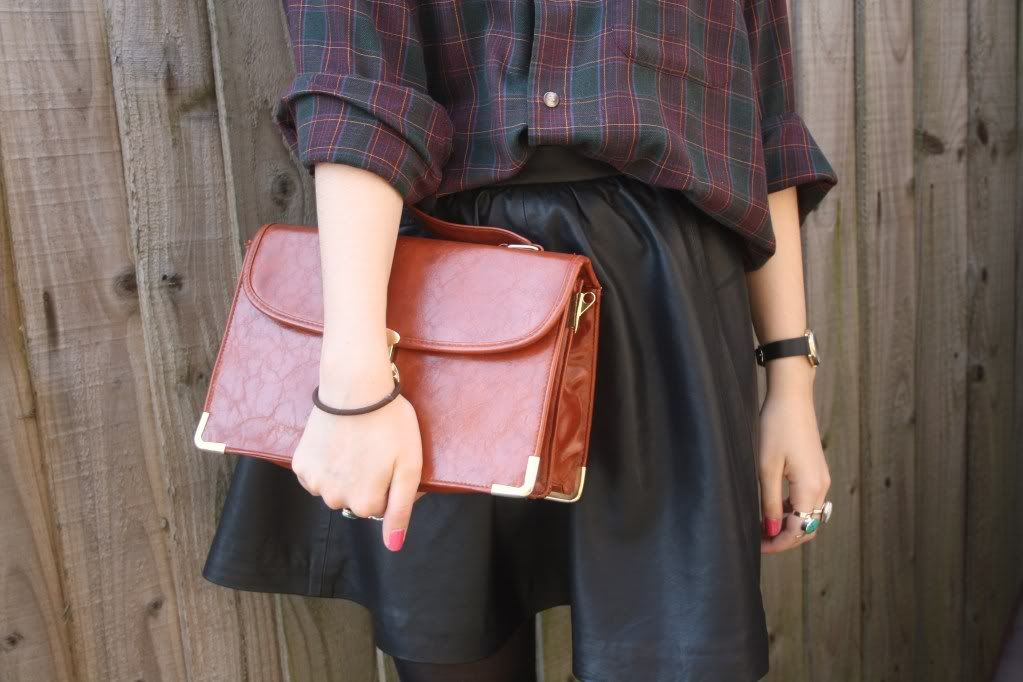 shirt - boyfriends (thrifted), skirt & hat - h&m, boots - topshop
i love flannel shirts. i usually wear them to sleep in (so comfortable), but this one of my boyfriends deserved to be worn out of the house. he was going to throw it away (!) until i commandeered it for myself, the colours are so autumnal! and of course i had to wear it with my current favourite skirt.
i'm so glad you guys loved the polka dot trousers from my last post as much as i do!