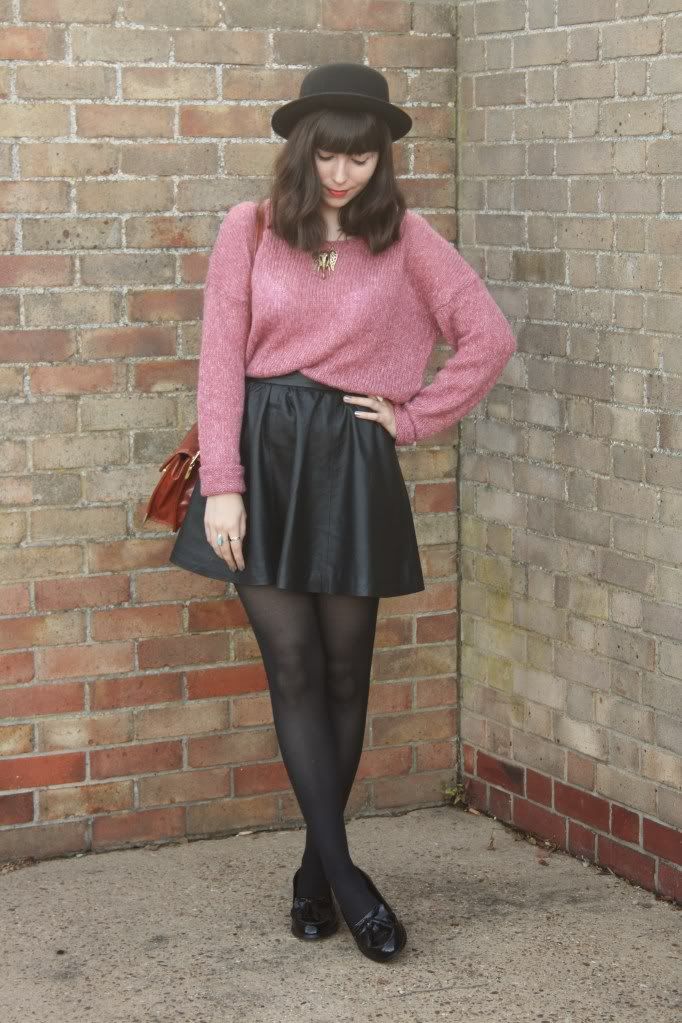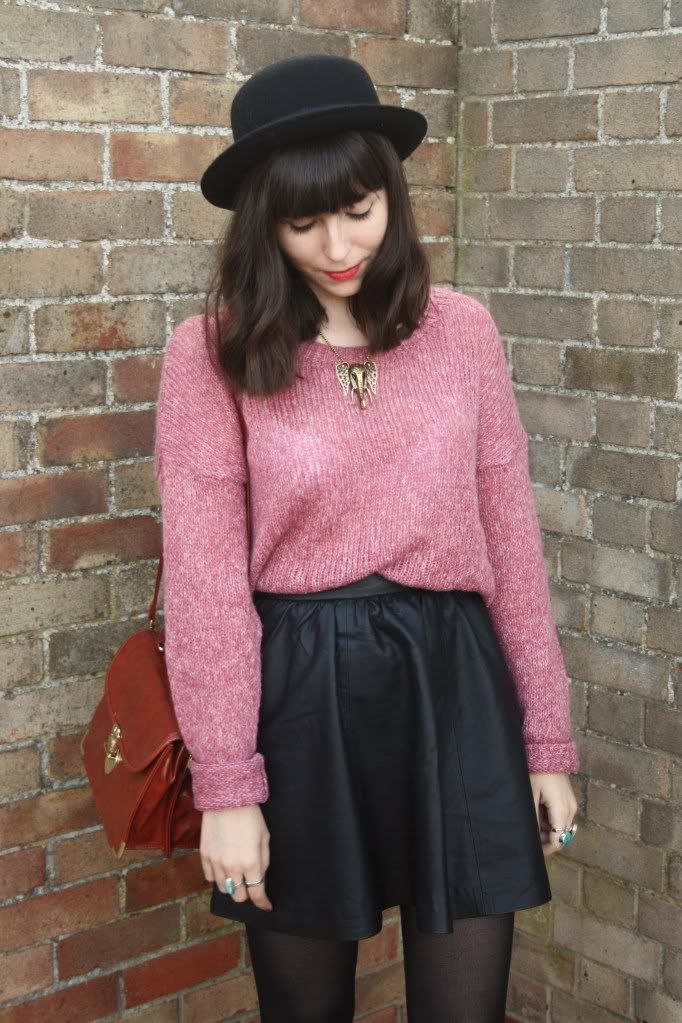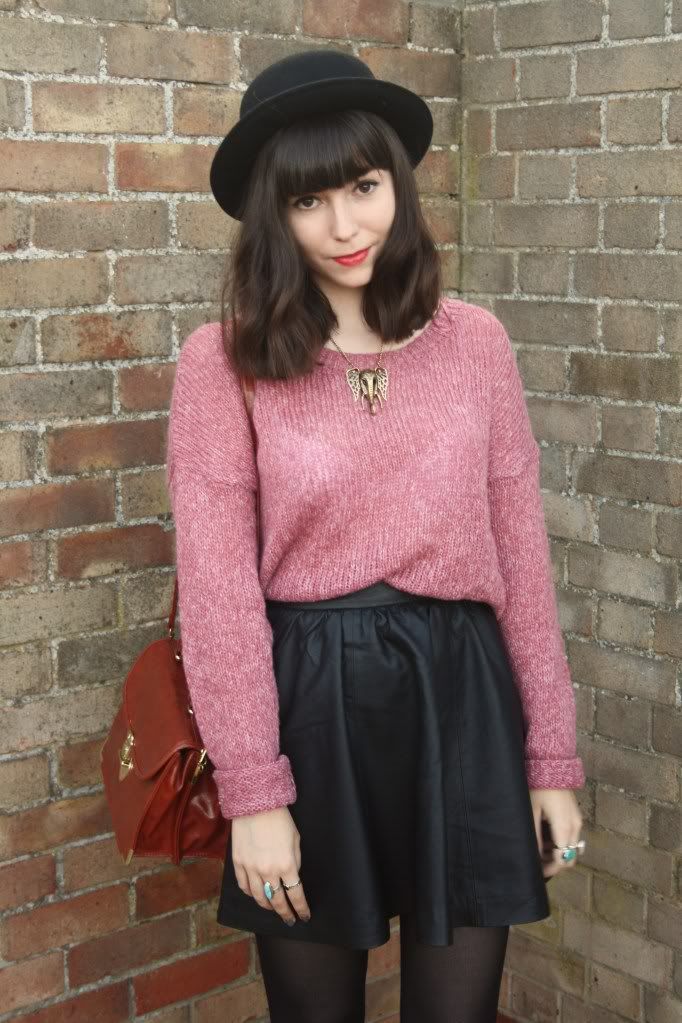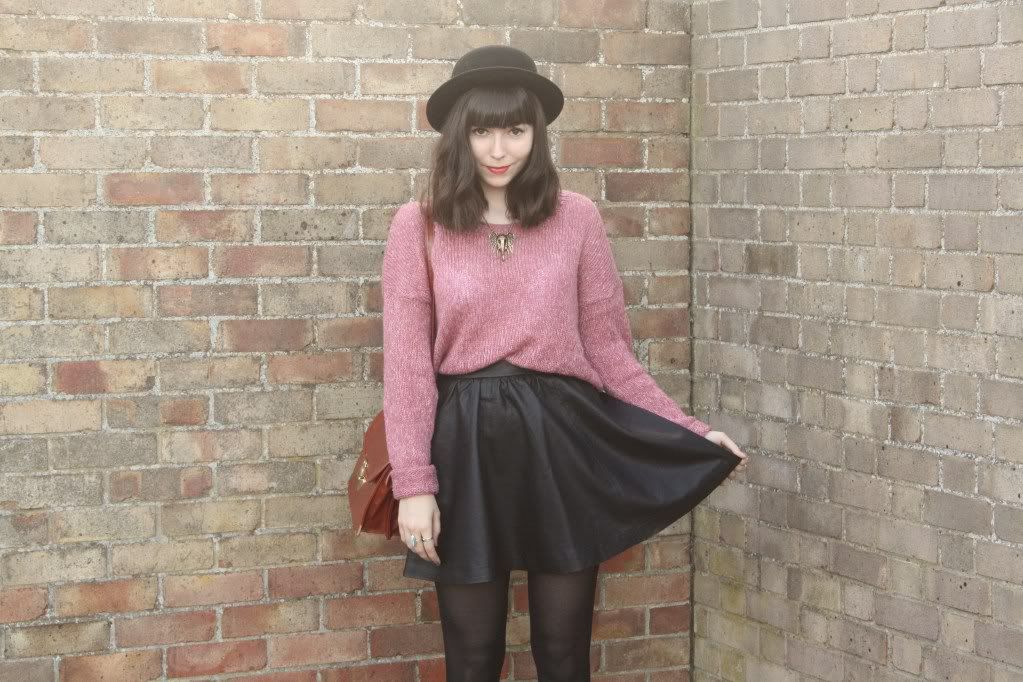 jumper, skirt & hat - h&m, loafers - topshop
for the last 6 months, i haven't bought a single thing in h&m. i think it must just be my local one that's a bit rubbish, because i kept seeing so many nice things on blogs etc and wishing i could find it, but whenever i went in it was full of rubbish things. so i was very pleased to find this jumper, skirt and hat after wandering in the other day. h&m has really reasonable prices - this jumper is 12.99, which is such a steal! so glad my h&m drought is over.

this faux leather skirt will become a permanent fixture in so many of my outfits soon, i can't get enough leather lately!