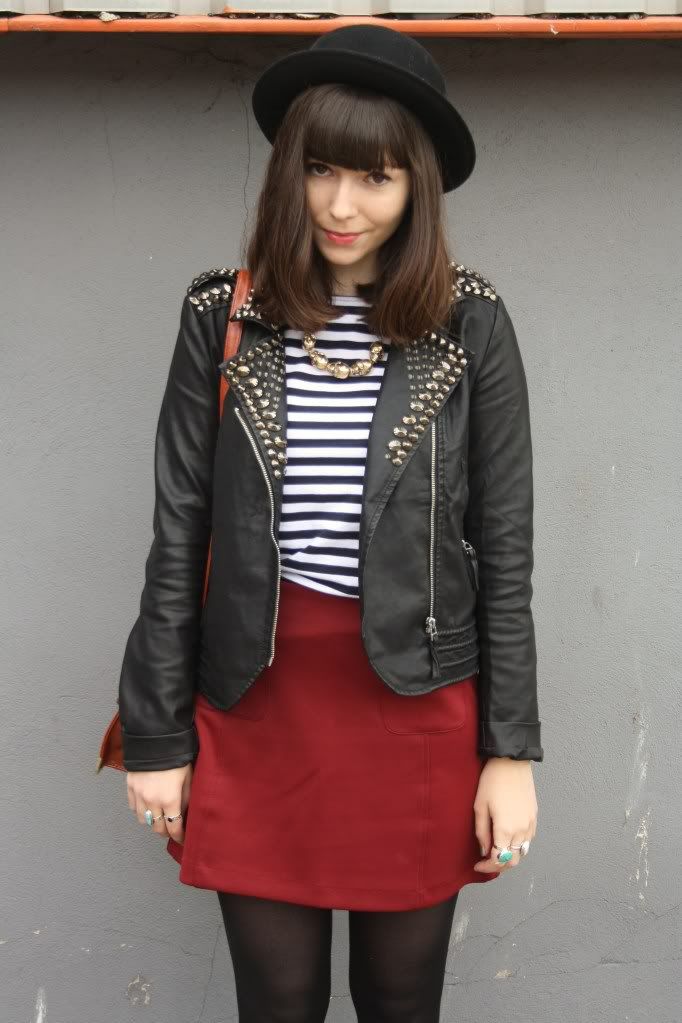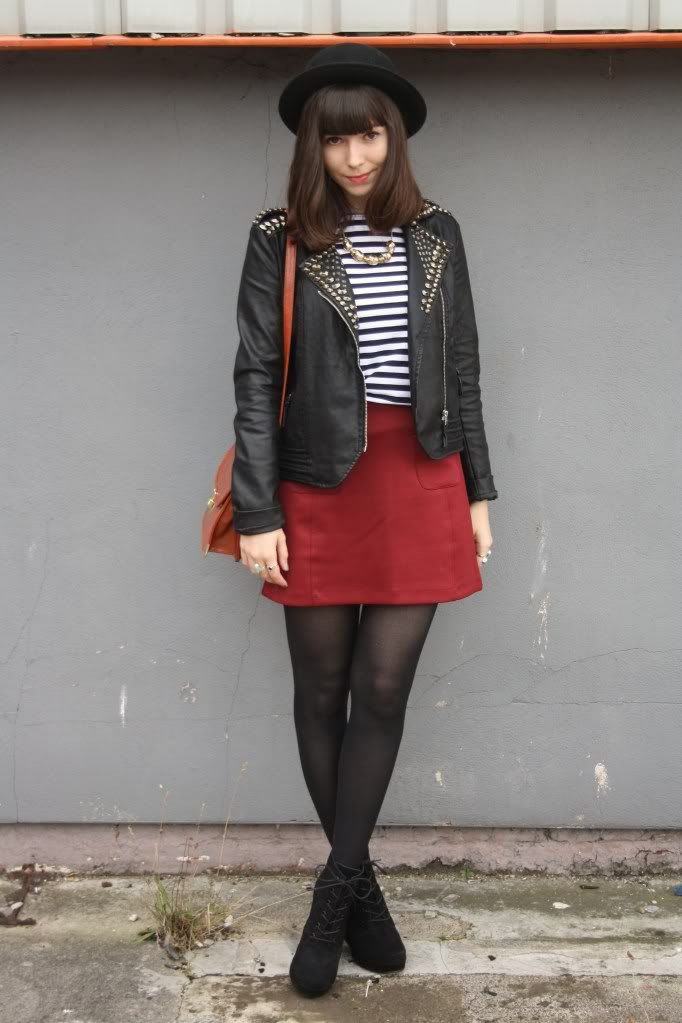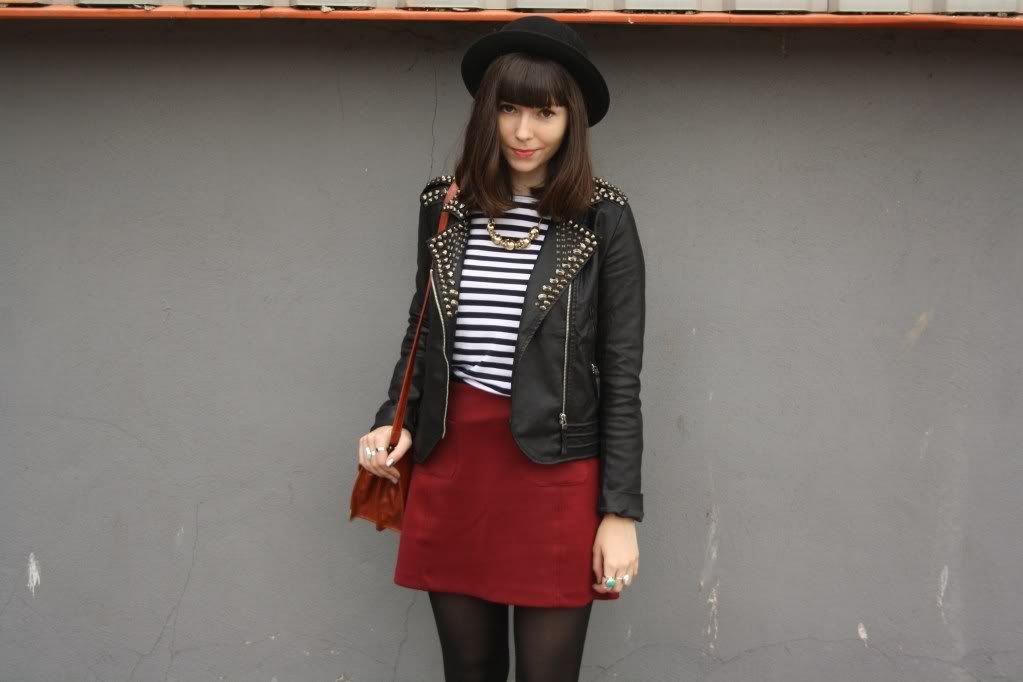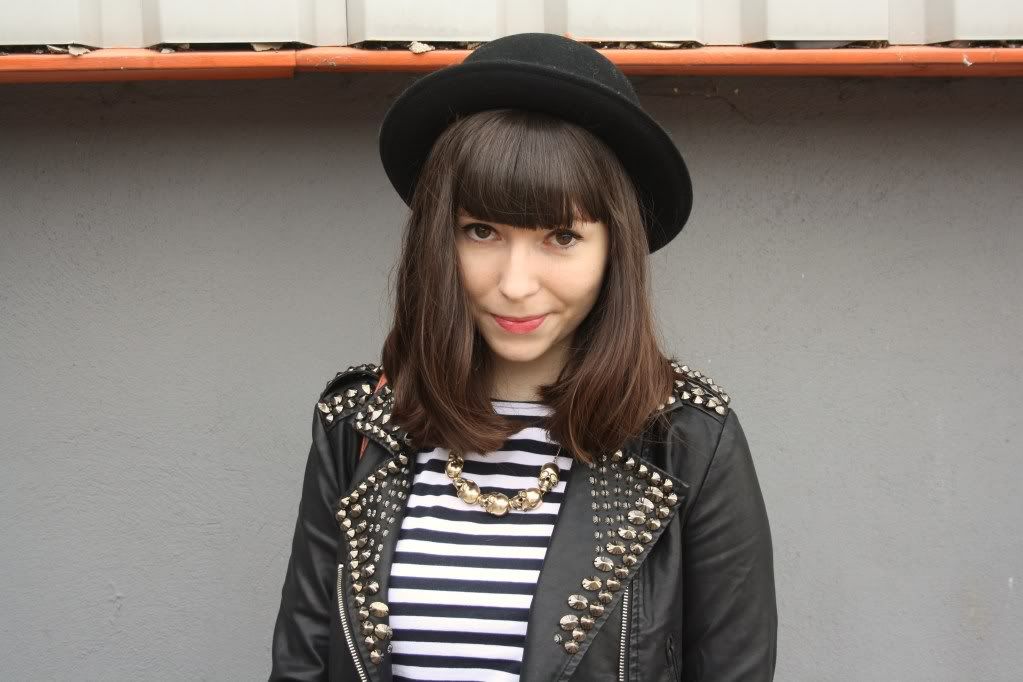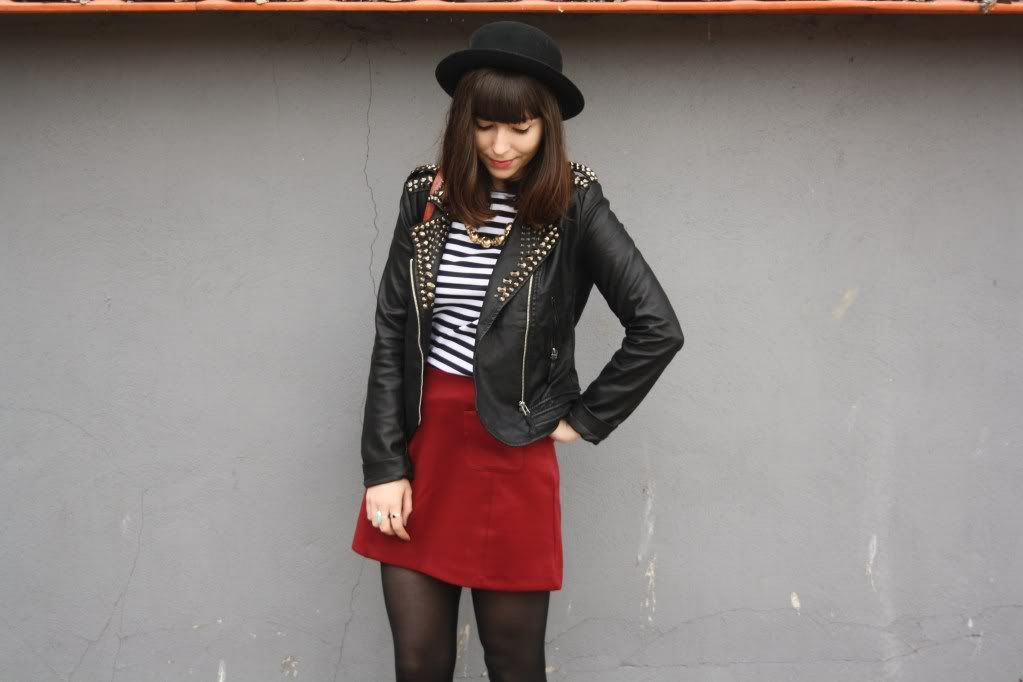 jacket - c/o goldie london, skirt - new look, top & boots - topshop
,
hat - h&m
fiiinally had a haircut! feels so good to have it back up to my shoulders (my standard cut). it's funny how much difference having a few inches of hair snipped off can make to how you feel/look. it means you can now properly see the awesome studded collar on this jacket! which i am getting many, many wears out of.
also, at last i found a new hat. you probably didn't even notice - it doesn't look too much different to my usual hat, but it's quite a bit smaller and cuter.