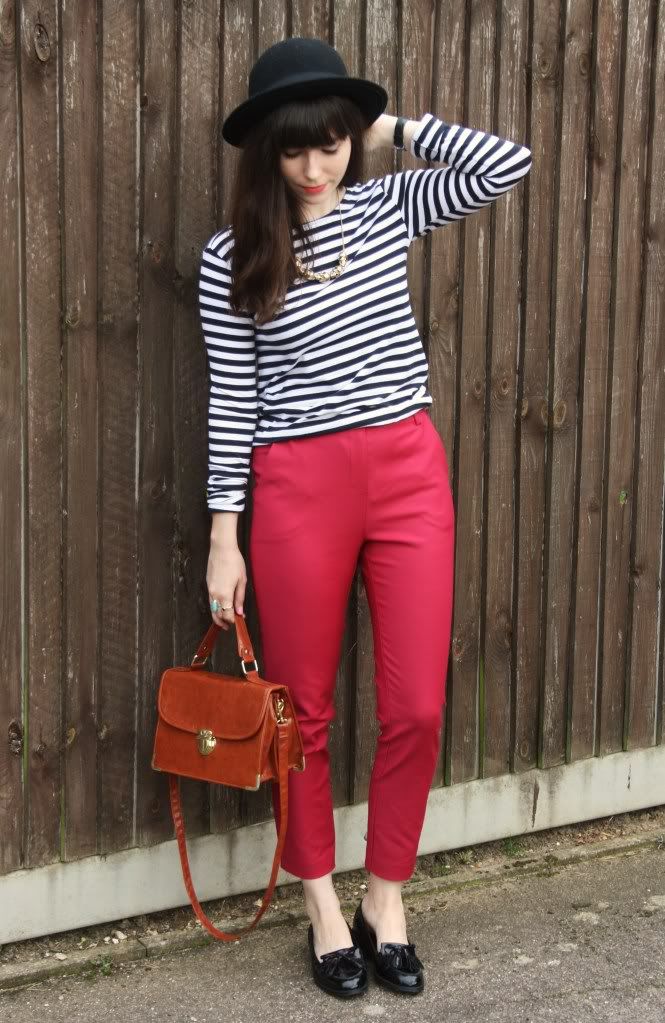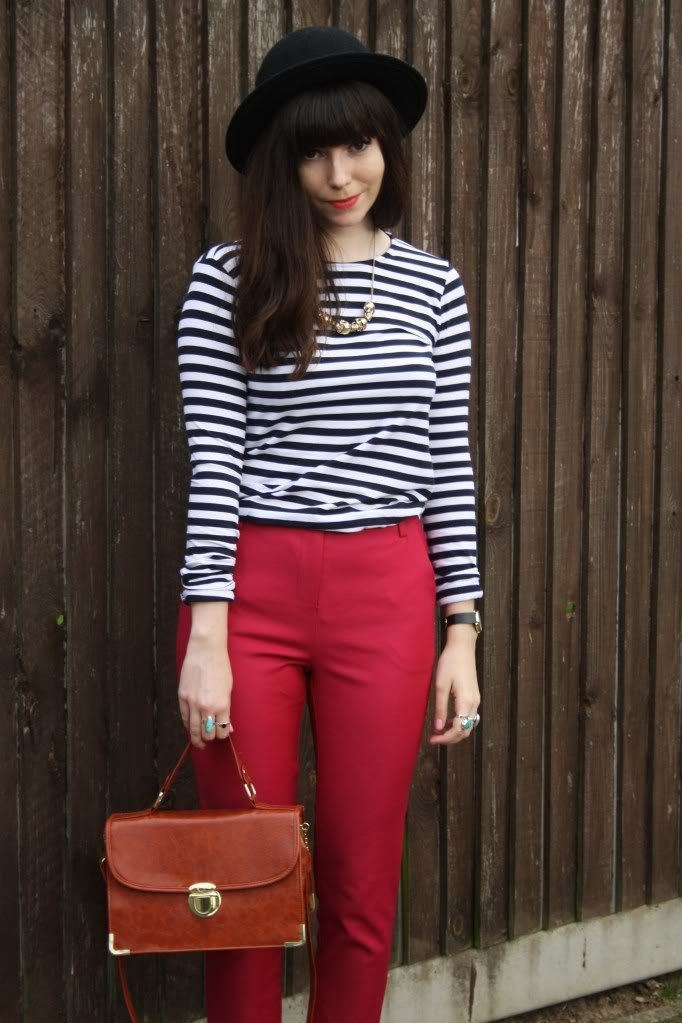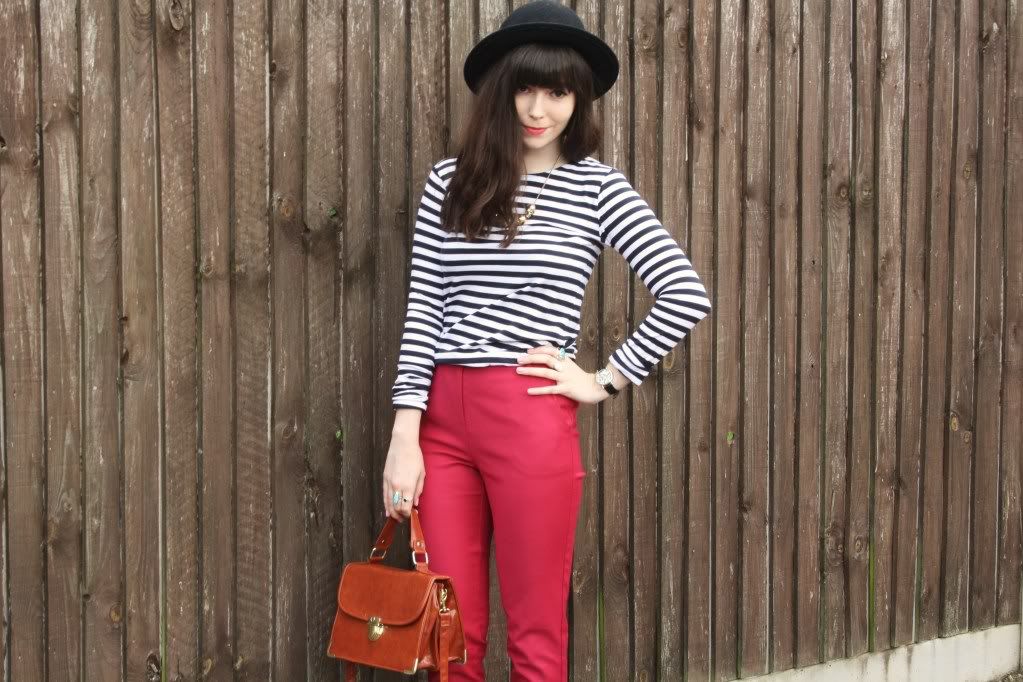 trousers, top & loafers - topshop, hat - h&m
so, i told you i was a trousers convert. here i am in the 'cerise' version of my mustard trousers. they fit me just as amazing as my other pair, but i have to say i'm not sold on the colour. i ordered them online and hoped they'd be more of a red colour.. but they're actually pretty bright fuschia pink (or 'cerise' as topshop call it... they're actually quite a bit brighter in person than these photos). sadly, i'm not a bright pink girl so these babies are being sent back.
spotted this striped top too, and considering stripes are my second favourite pattern right now (do stripes count as a pattern?), i bought it. will wear it with everything.