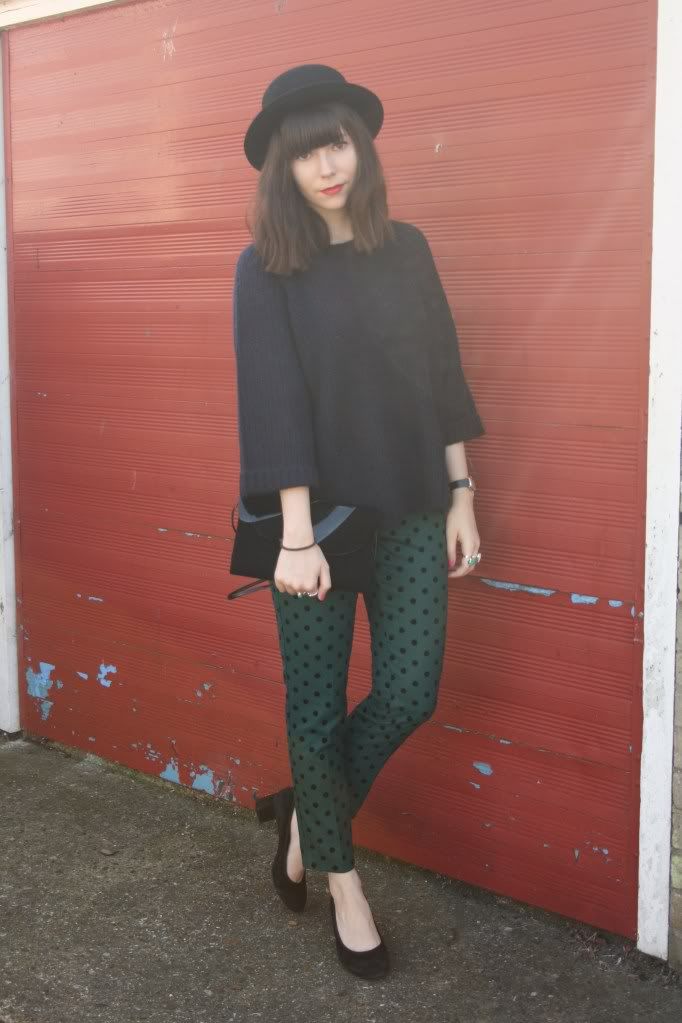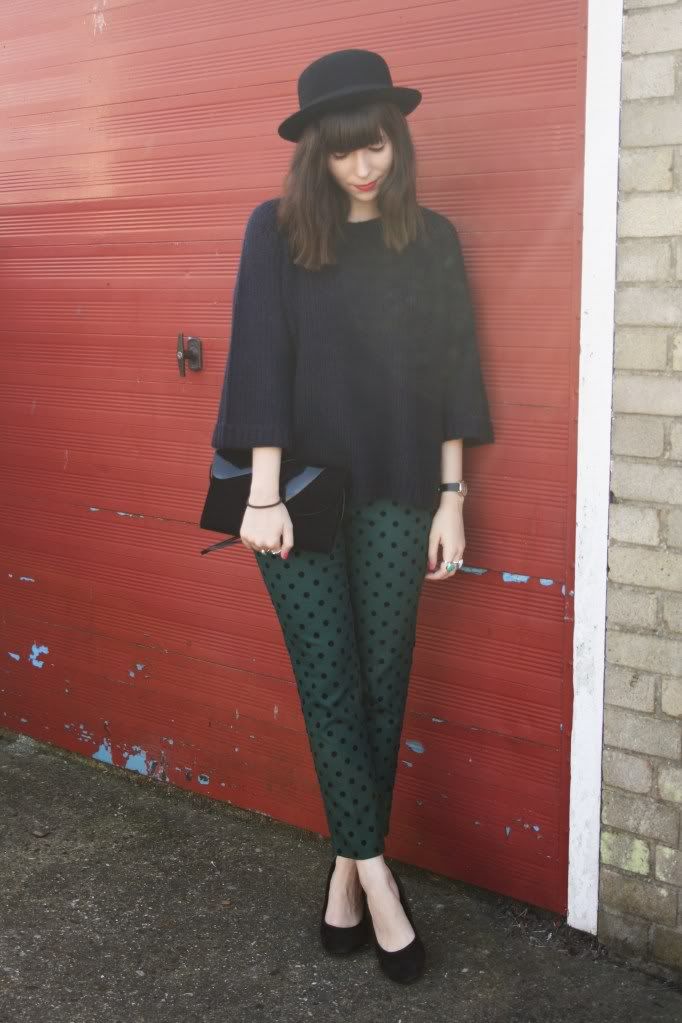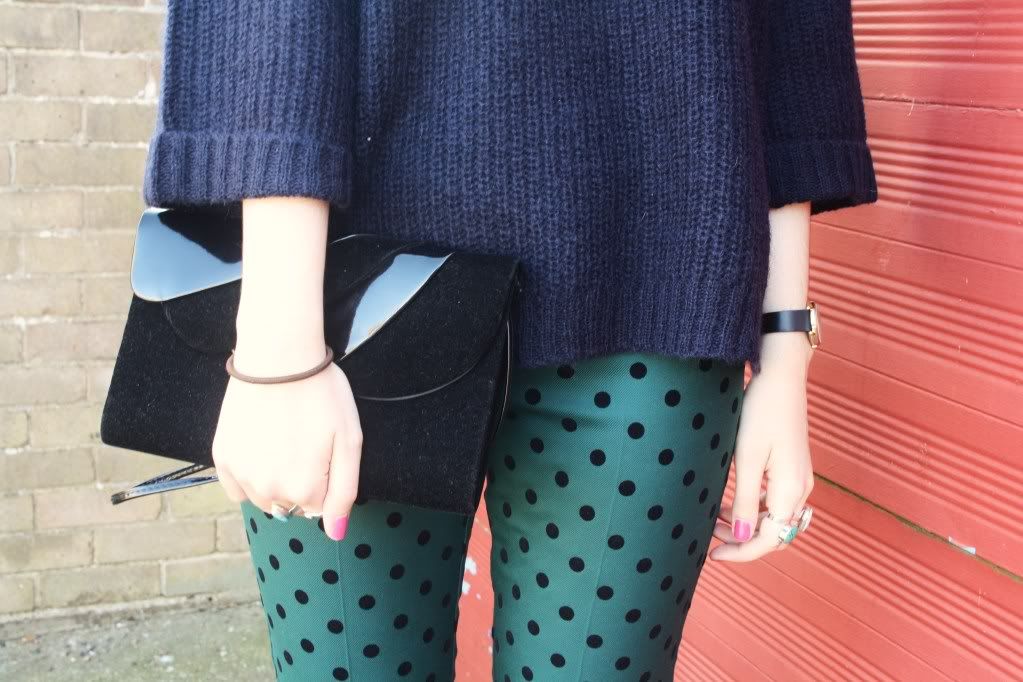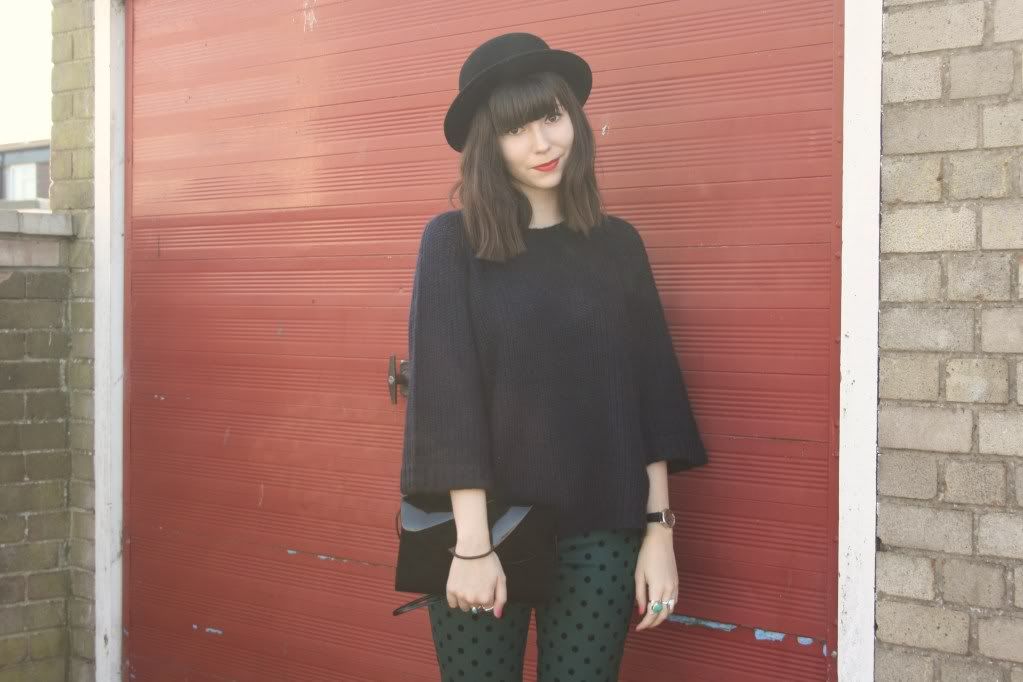 shoes, trousers & jumper - topshop, hat - h&m, bag - vintage
best trousers in the world ever. there is no question that these trousers are the best item of clothing i have ever owned. they are such a gorgeous colour, the perfect fit, and the little black polka dots are in fact velvet. amazing.
really enjoying wearing trousers/jeans lately instead of always wearing skirts/shorts with tights. also enjoying the navy jumper i'm wearing, i finally found a lovely jumper in navy, the sleeves are wider than i'd have liked (yes, i'm picky) but i love it. this is probably in my top 5 all-time outfits i've ever worn.