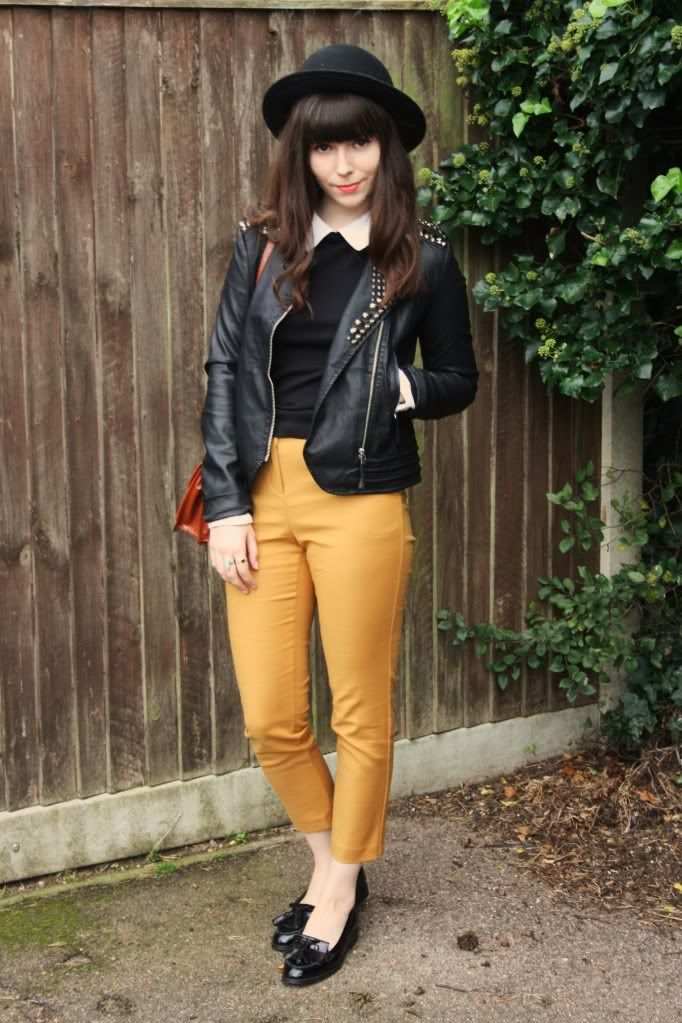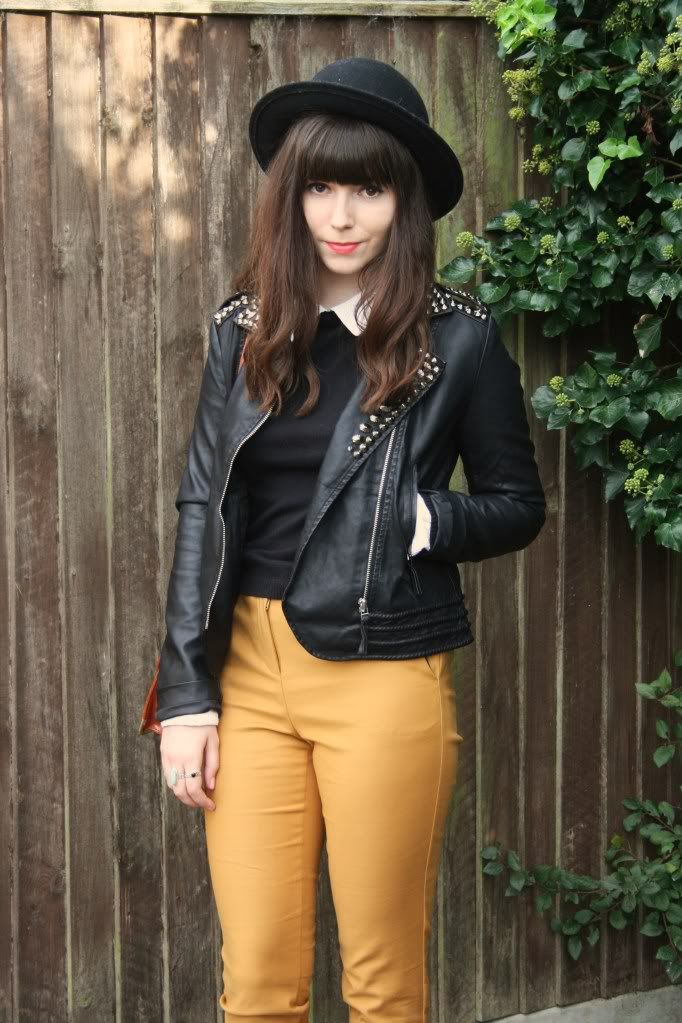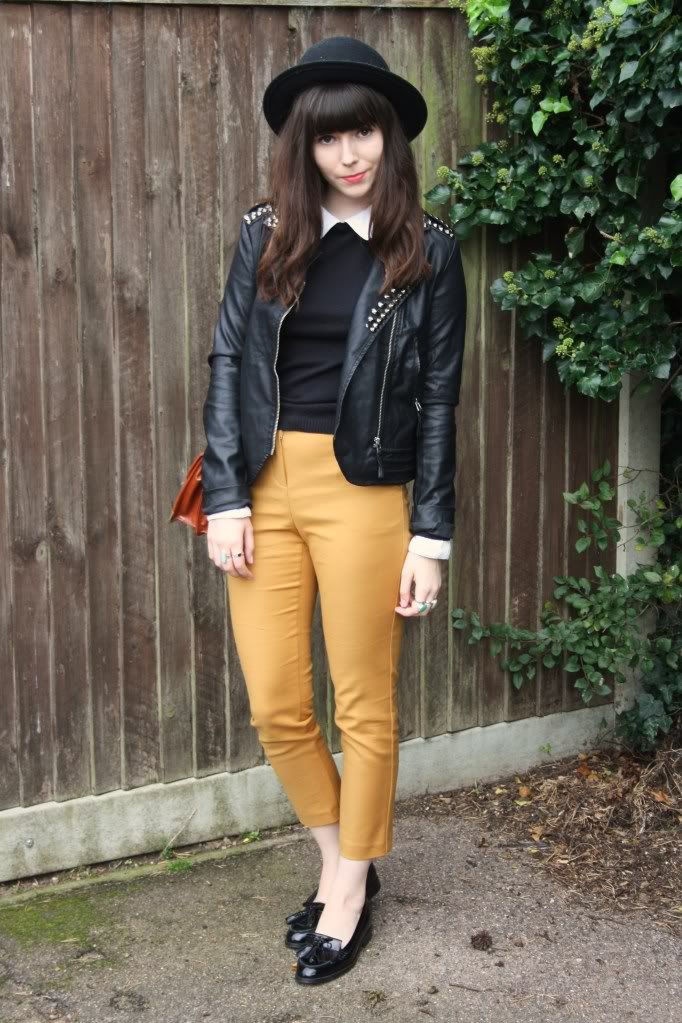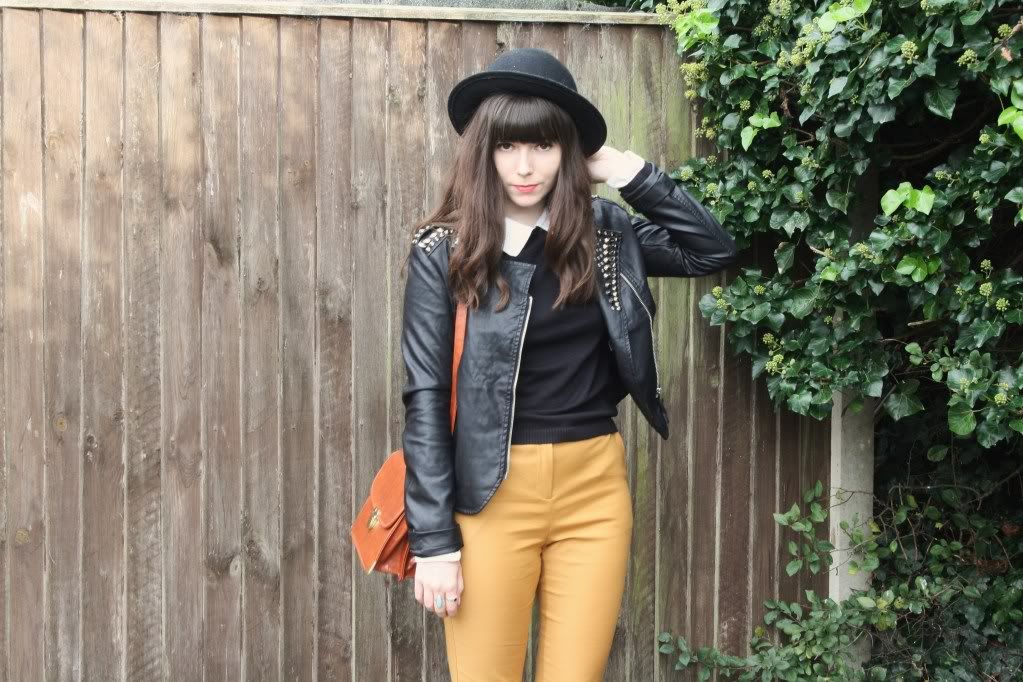 trousers & loafers - topshop, jumper - asos, jacket - c/o goldie london
dressing like a bumblebee today, which is always a good thing. can't stop wearing these trousers, they're so comfortable and the colour still amazes me. i've also just bought them in 'cerise', which is so unlike me as i never buy 2 of anything, but i loved these ones so much, plus i knew they would fit. i'm a trouser convert.
i was contacted by goldie london, which is a brand i really love (you've seen me wearing one of their sheer skirts recently), and they asked me to pick something from their website to wear. i'd been after a leather jacket for quite a while, but couldn't find one i really liked, but when i saw this one i was sold. ideally i was after a plain one instead of one with a studded collar, but i thought what the heck, this one is too nice to pass up. it's so soft, and will match with so many things. it's ideal!