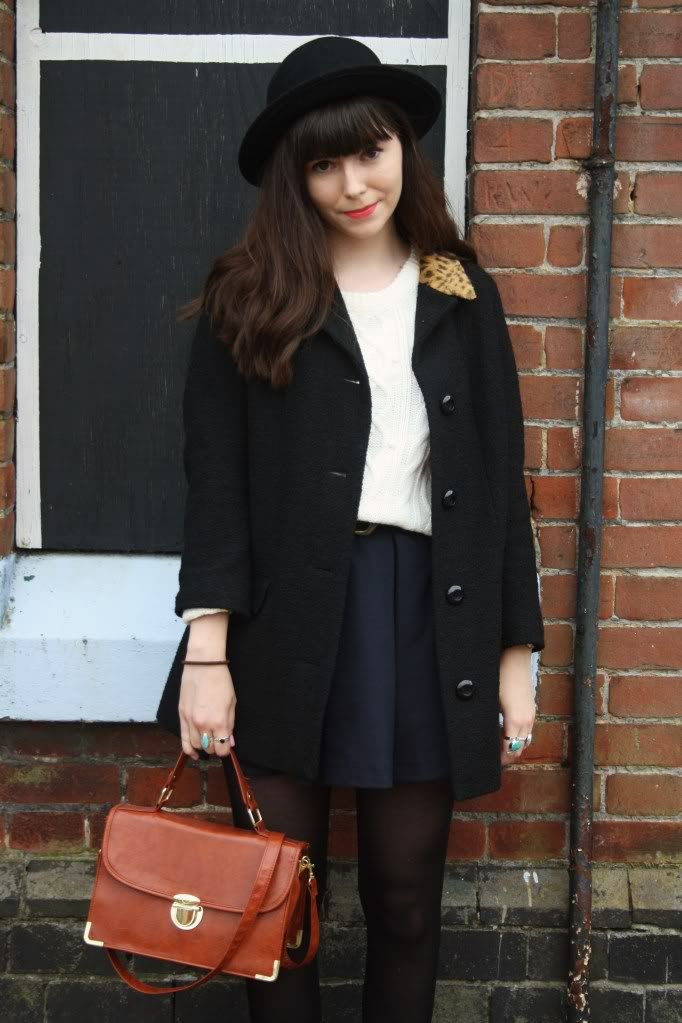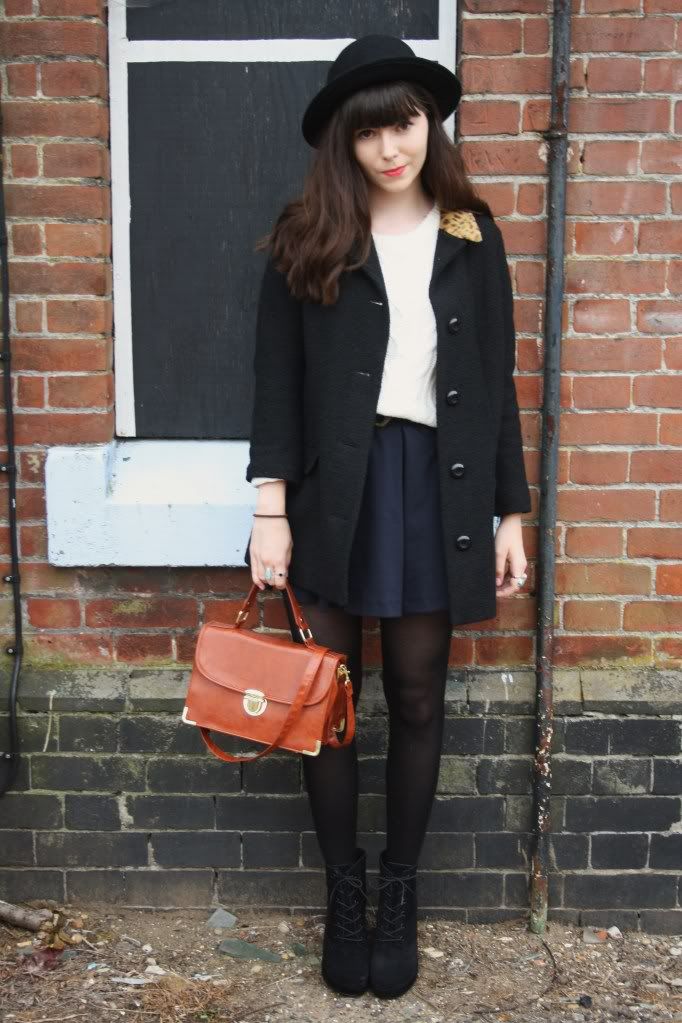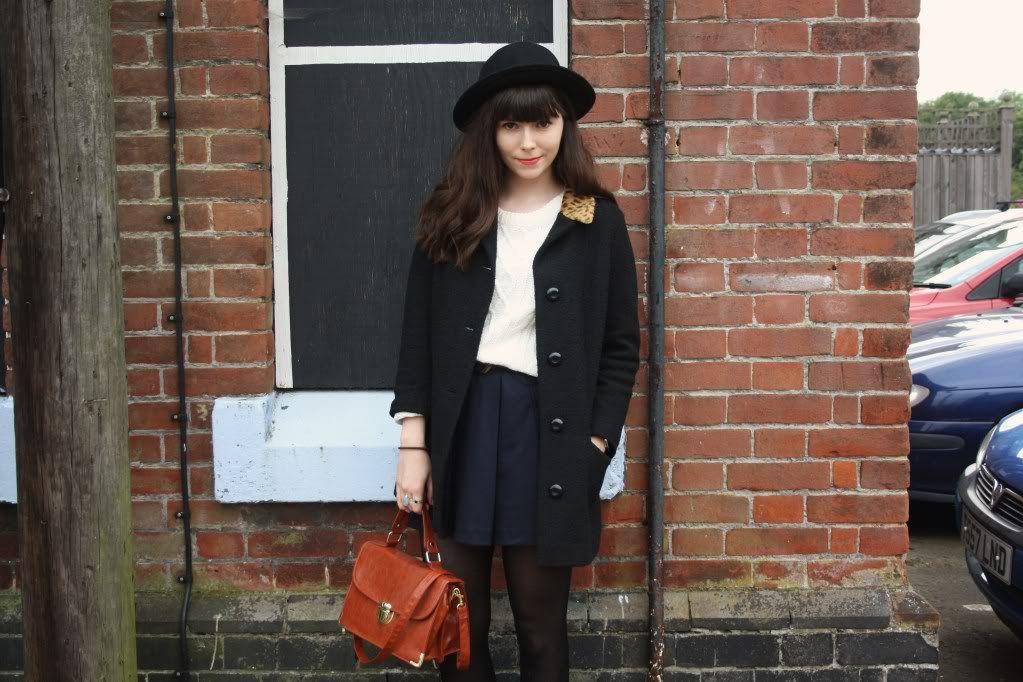 coat & boots - topshop, skirt - asos, cable knit jumper - tesco
COAT TIME! it was probably a liiittle too warm to wear a coat yet, but i don't care, nothing is going to stop me dressing autumnul-y from here on in. i bought this coat at the arse end of spring, and therefore only wore it a couple of times before it became too warm and i got funny looks from people in flip-flops. but it's such a nice coat, just the right amount of thickness to last me until it becomes too cold and i have to bust out my hardcore winter coat. this is my autumn coat, i think.
wearing it with a lovely cream coloured cable-knit jumper i found in tesco, of all places, and my current favourite skirt. i can't get enough of navy right now, but there doesn't seem to be that much of it in stores at the moment. i'm after a big, cosy navy jumper next.