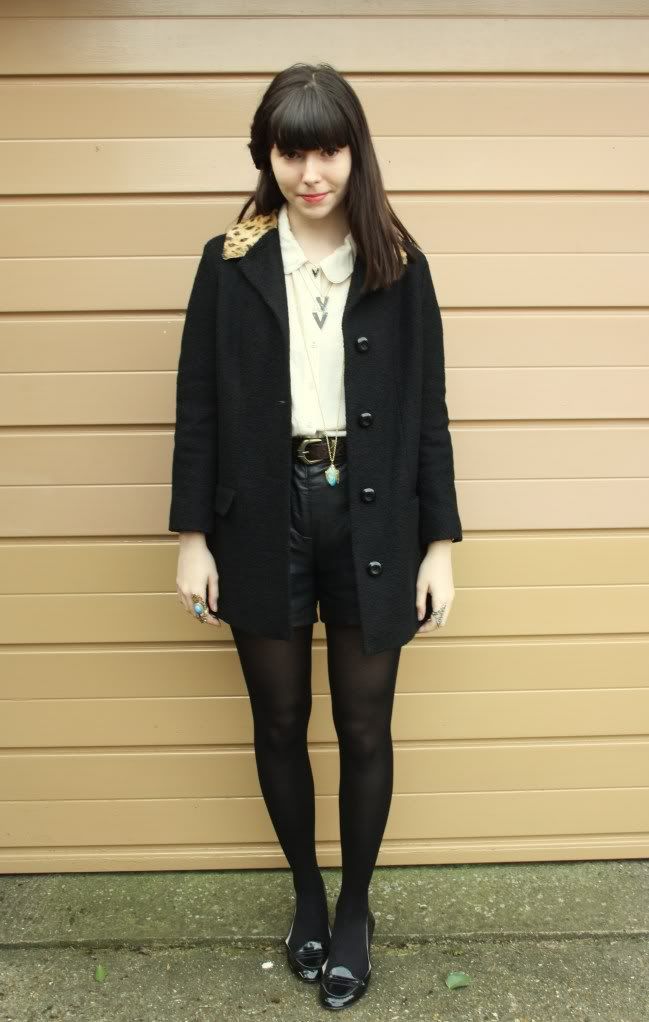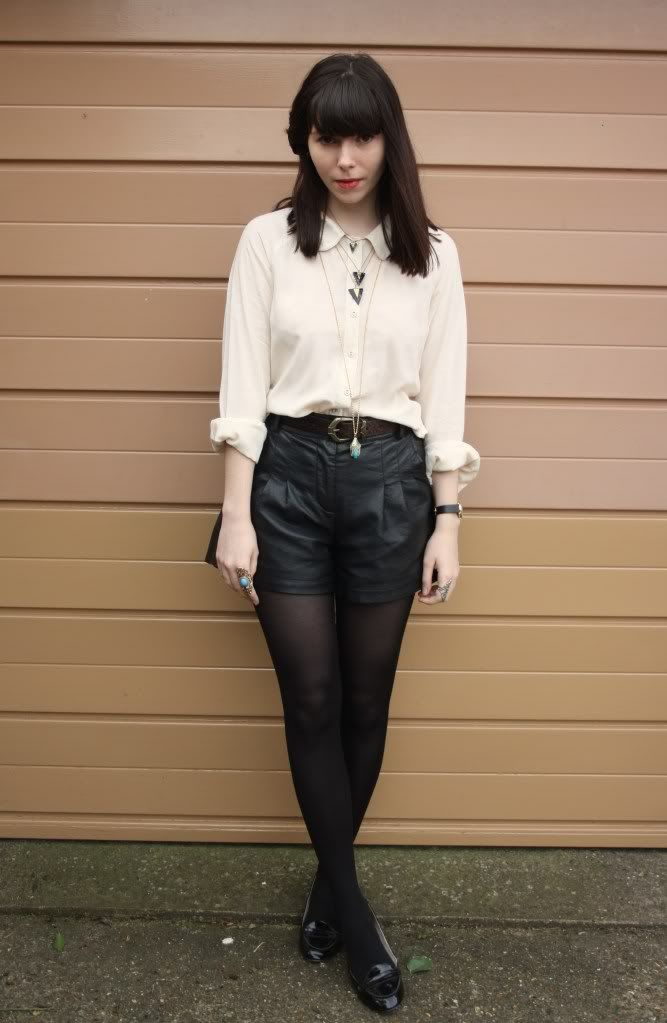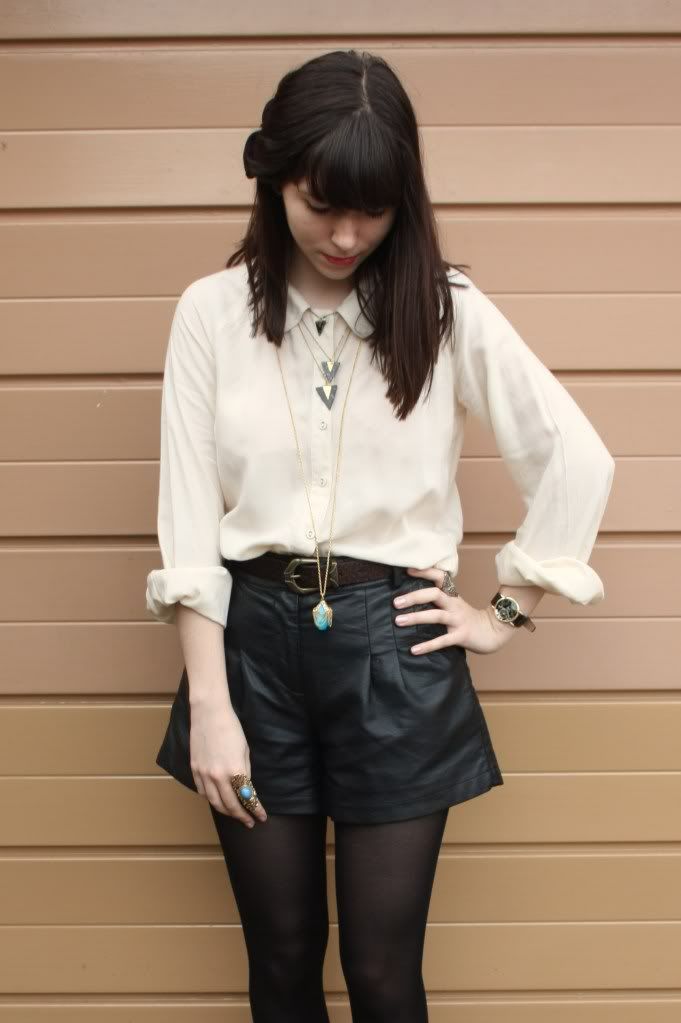 dress worn as top - asos, shorts, coat & shoes - topshop
this dress required some serious tucking in to make it pass off as a top. i hate it when you want to wear a top or a dress with something high waisted, but it's so chunky or there's so much of it that it's soo difficult to tuck it in and not look like you're wearing a nappy!
i bought this coat after seeing a couple of my favourite bloggers (
trini
and
bekah
) wearing it. it just so happened to go into the sale and i knew i needed it. it's a bit light for winter weather really, especially with its shorter sleeves, but i'll still wear it. it's going to be just right for spring. this is about as far as i'll go with trying leopard print... i want to love it, but it's just really not 'me'. a collar like this or a belt is as far as i can go without feeling too.. tacky? it looks great on others but really not on me.