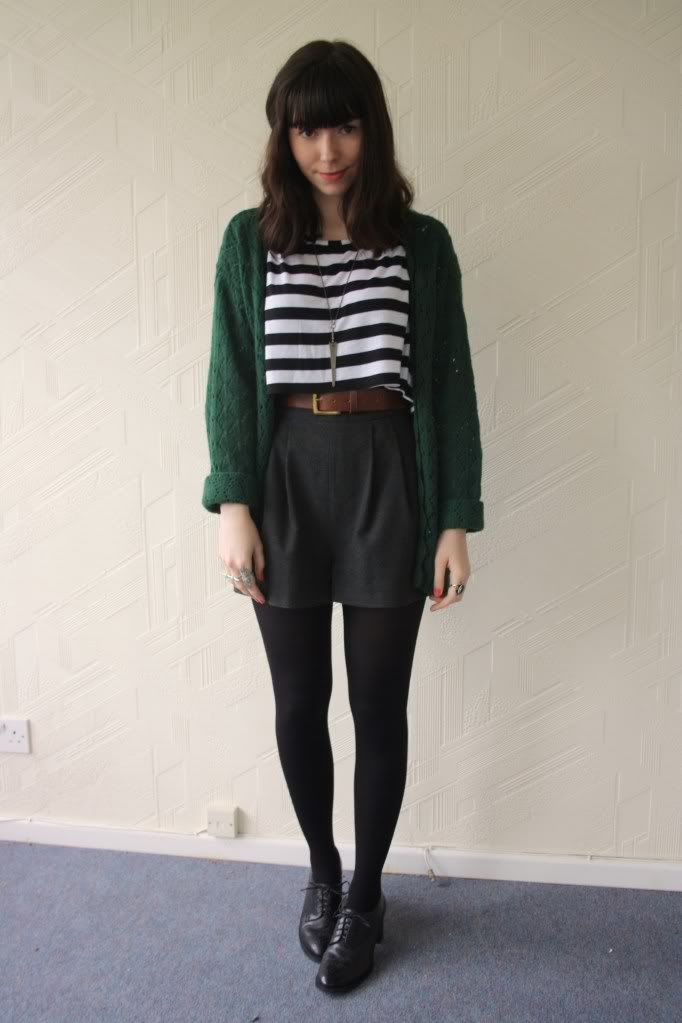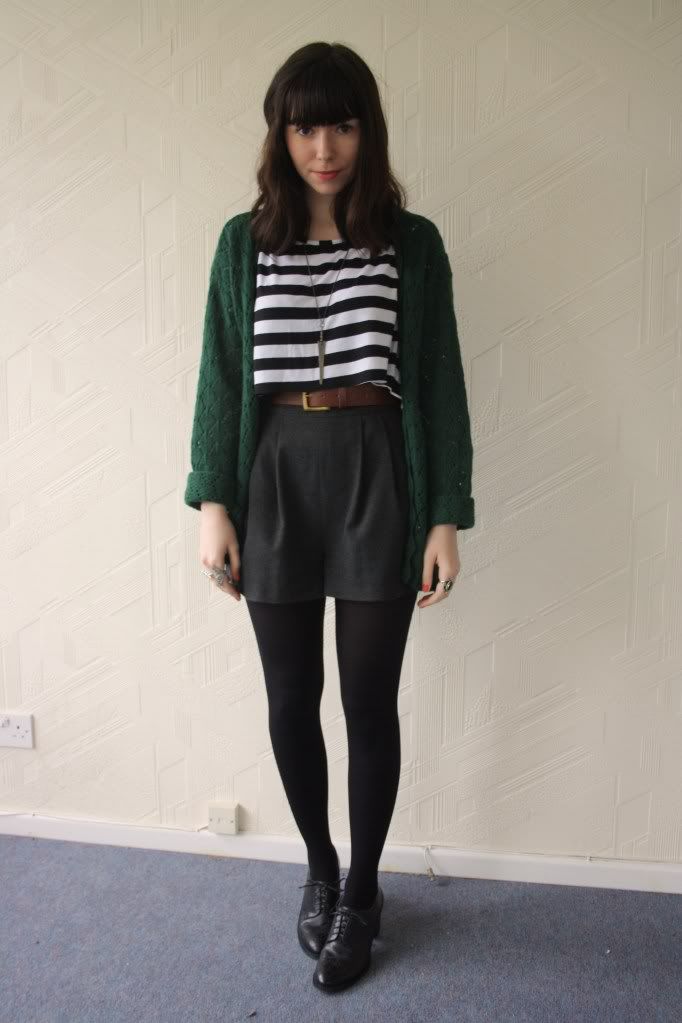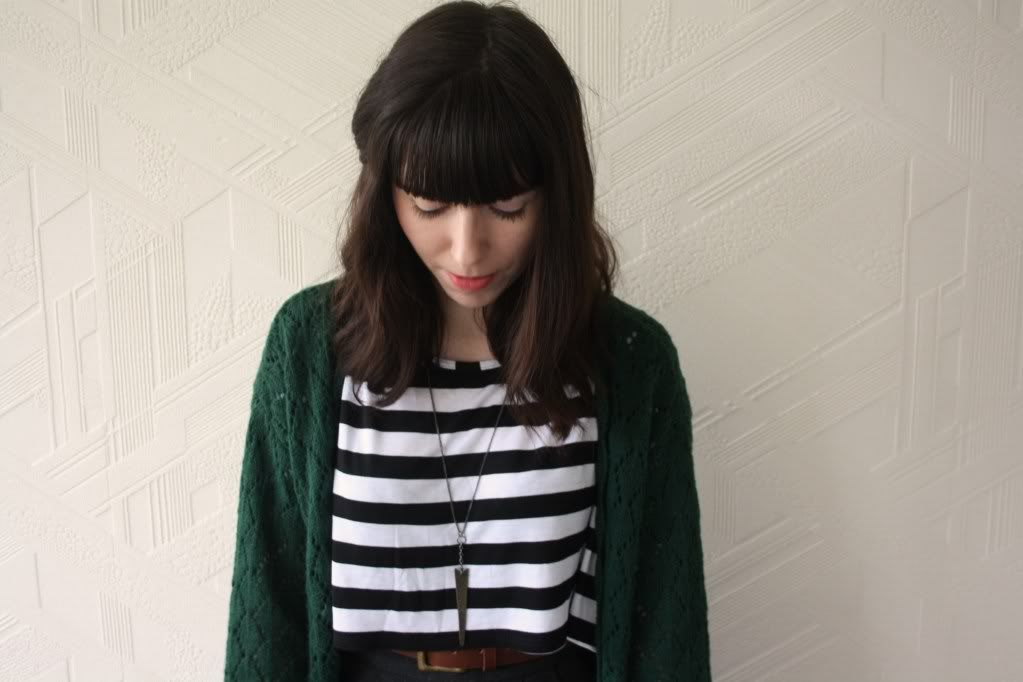 cardigan & necklace - UO, shorts - topshop, stripes - asos, shoes - topshop via ebay


stripes again! could it be that i'm actually getting bored of polka dots...?
the answer to this is obviously no, but it's nice to wear stripes sometimes.
after putting this top in the wash for the first time, it's actually shrunk upwards but also stretched outwards.. you almost all got a flash of my ribs. it might be just in my head that this top looks great with this cardigan.. but i'm determined to wear this cardigan to death. the colour still kills me.
due to miserable english weather, i've had to do a lot of outfit photos inside lately, which i hate to do. the lighting is poor and the choice of backgrounds is very low, however on the plus side at least there's no wind to blow my hair in my face!
i'm selling some of my clothes on ebay, most of them you'll have seen here on the blog at one point or another.
have a look!