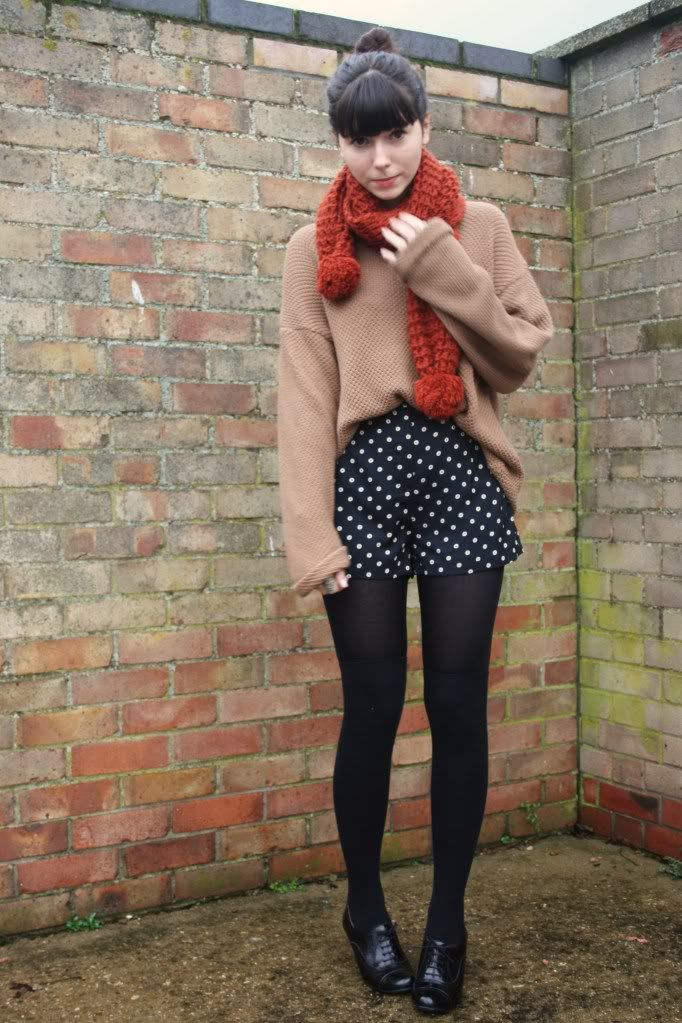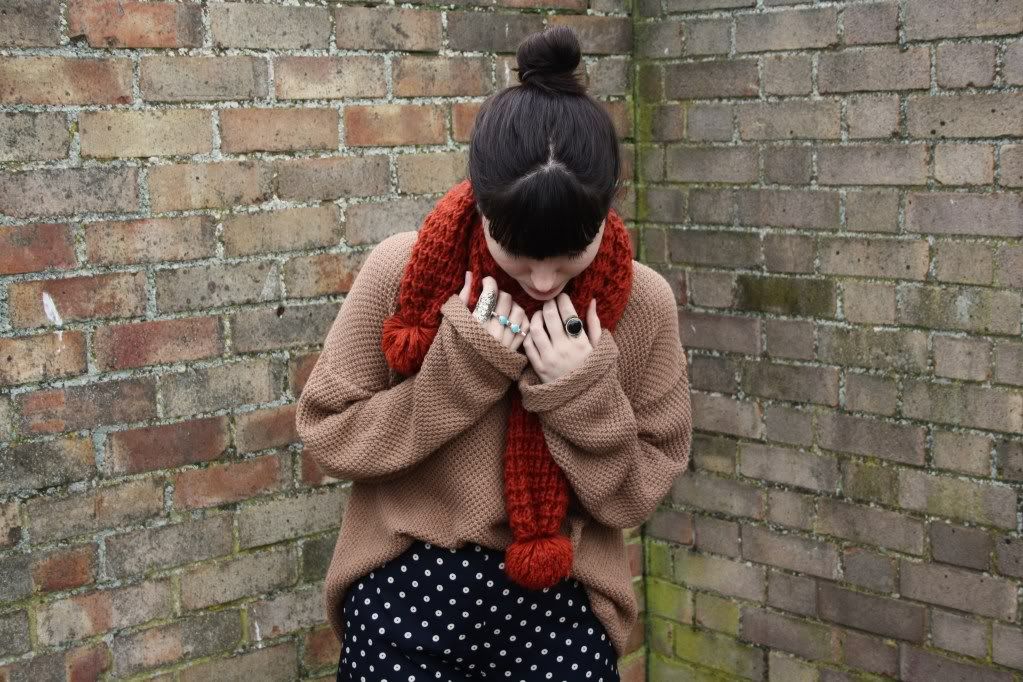 scarf - h&m (old), jumper, shorts & brogues - topshop
this might be the first time you've ever seen my hair up. i don't do it often, mostly cos i don't like my face being so 'out there', but also because i have so much damn hair that it's very difficult to get it to look right. but this felt like a hair up outfit.
my love for these shorts, and ultimately, all things polka dot, continues. nomatter how hard i try they seem to work their way into almost all of my outfits! the scarf had been stuffed into my bag full of scarves for years without me really wearing it at all, so goodness knows what inspired me to match it with this outfit.. but i just knew it would look nice. the little pom poms on the ends are so cute.
p.s - i'm looking to buy a 50mm lens for my camera, but i have to sell my 75-300mm lens first. i don't suppose any of you would like to buy it (for a super reasonable price) ?!