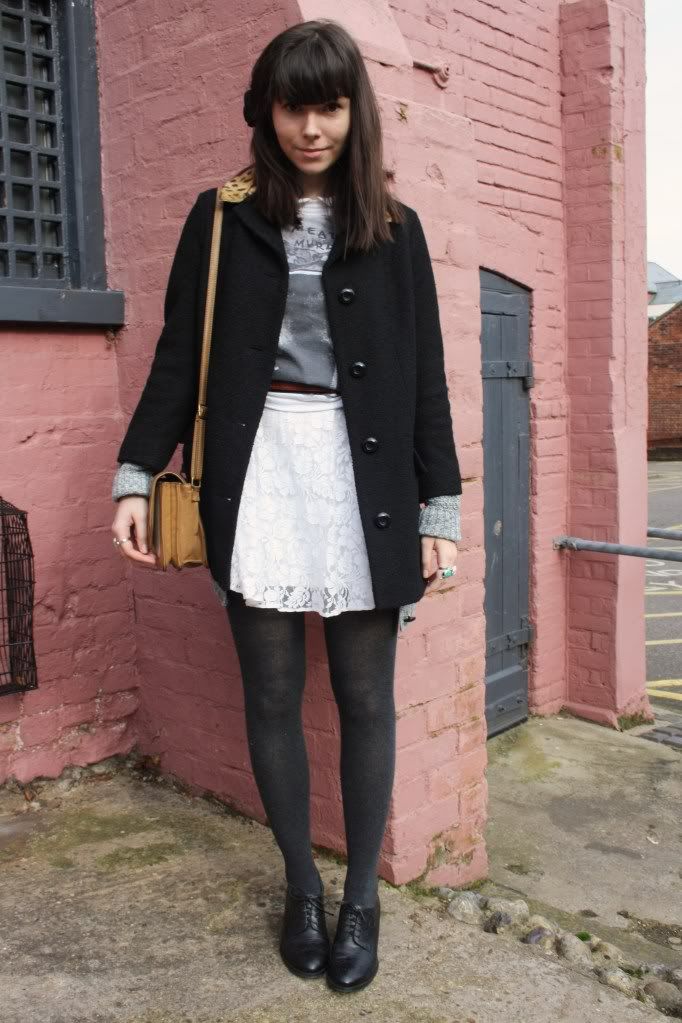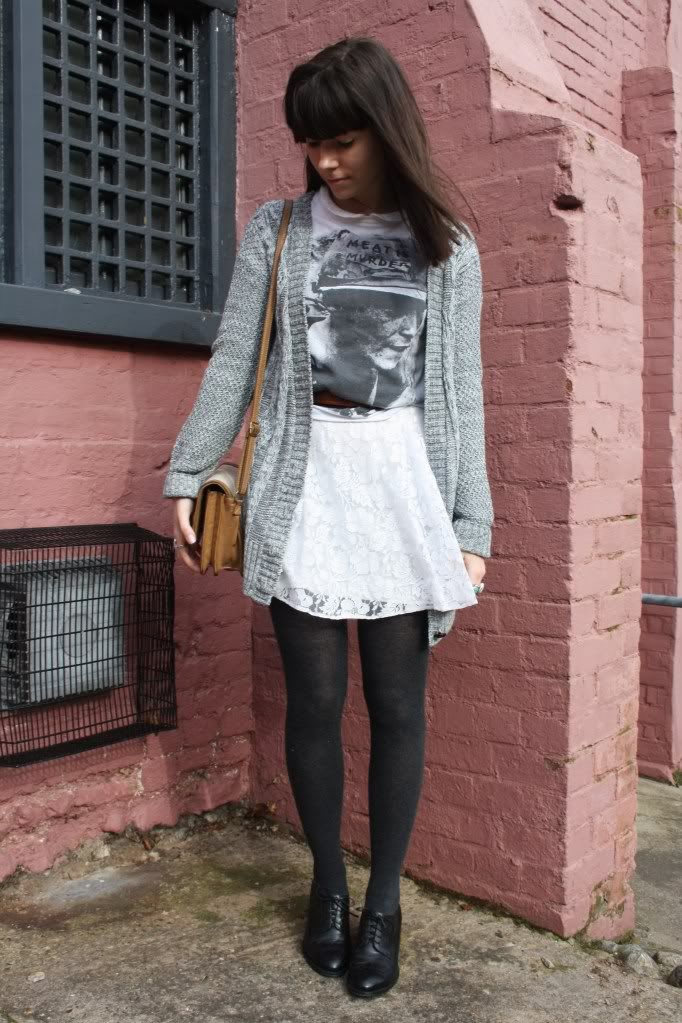 cardigan - new look, smiths t-shirt - ebay, lace dress & coat - topshop
i initially planned to wear this outfit without the t-shirt, and just wear the lace dress and cardigan, but i felt the urge to wear this top. it's super old and i actually wear it to sleep in usually, but i wanted to show my love for morrissey this day. i like how i could just about manage to peek the little peterpan collar of my dress over the top of it.
pictures 1 & 2 demonstrate the annoyingness of the sleeve length of this coat. it'll be fine in spring when i'm wearing short sleeves underneath but when it's still pretty damn cold and i want to wear a cardigan, there's some severe overlapping. oh well, i'll pretend i did it on purpose, like some kind of mega cool layer-er.
these woolen tights kept falling down allll day and frustrated me beyond words. i hate tights that fall down over your arse and you have to keep yanking them up and flashing your bum at people all day!