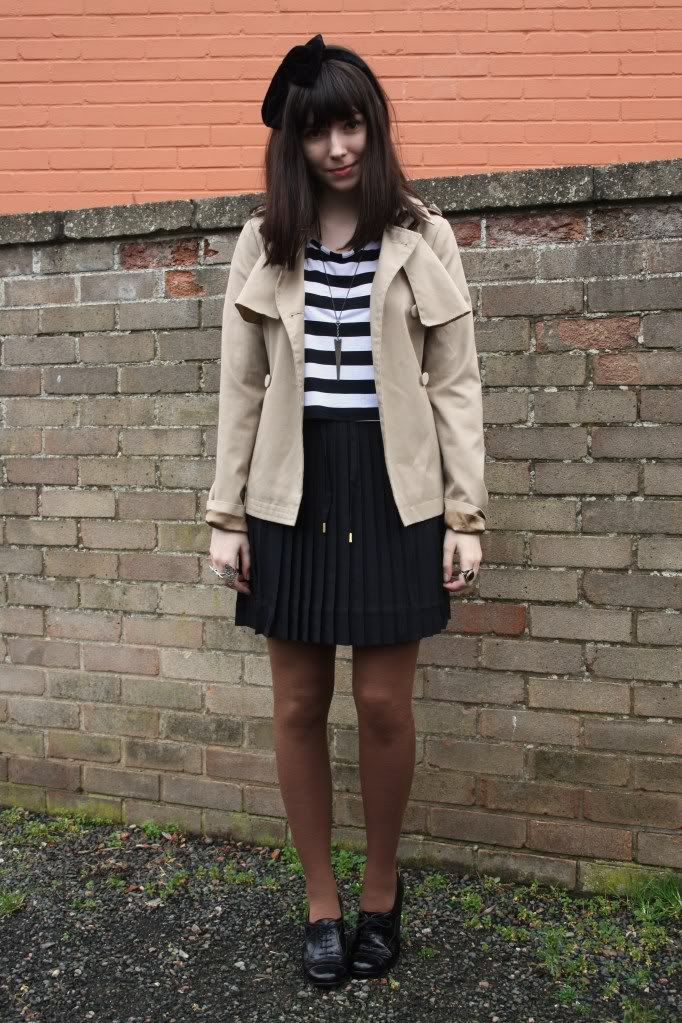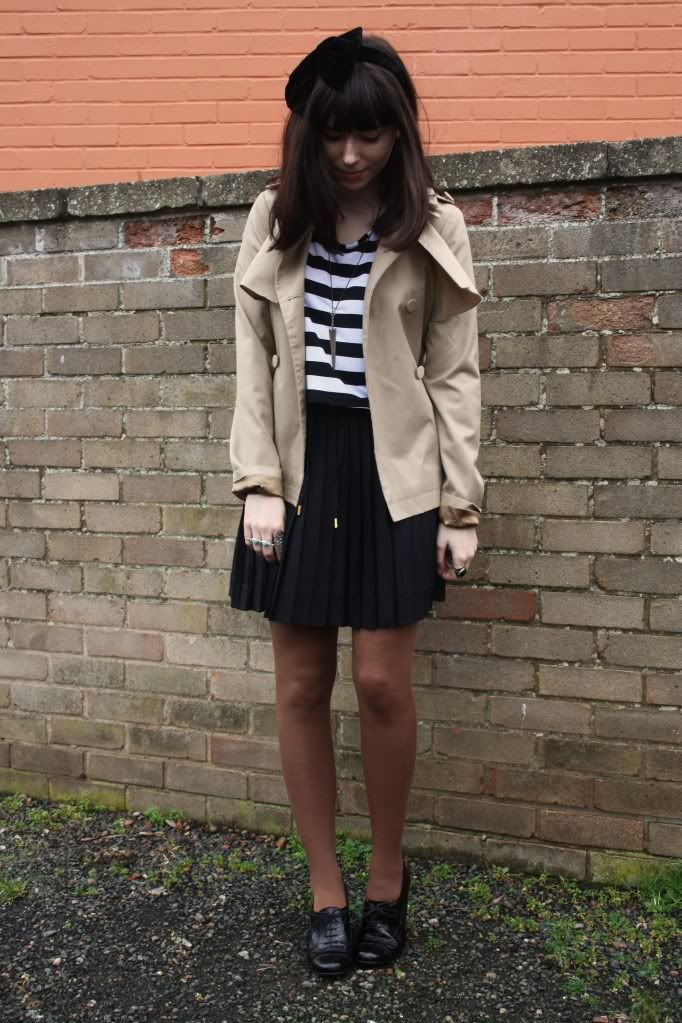 trench, skirt & shoes - topshop, striped top & tights - asos, necklace & hairbow - UO
i realised once these photos were taken that instead of looking like i'm wearing tights, it looks like i've got veeery tanned legs. i quite like this outfit but the photos didn't come out so good, i look very short and the brown tights make my legs quite wide. every now and then i'll like an outfit that doesn't necessarily flatter me or my shape, but if i like it i tend to wear it anyway.
after deciding i simply couldn't keep wearing my bowler hat in every single post, i thought i'd try out other headwear. this bow is really cute, but makes every outfit instantly look quite childish. and i'm trying to replace some of my excessive polka-dot outfits with stripes!
check out my interview with the lovely rebecca from the clothes horse. it was the most fun interview i've done so far! you can read it
here
.