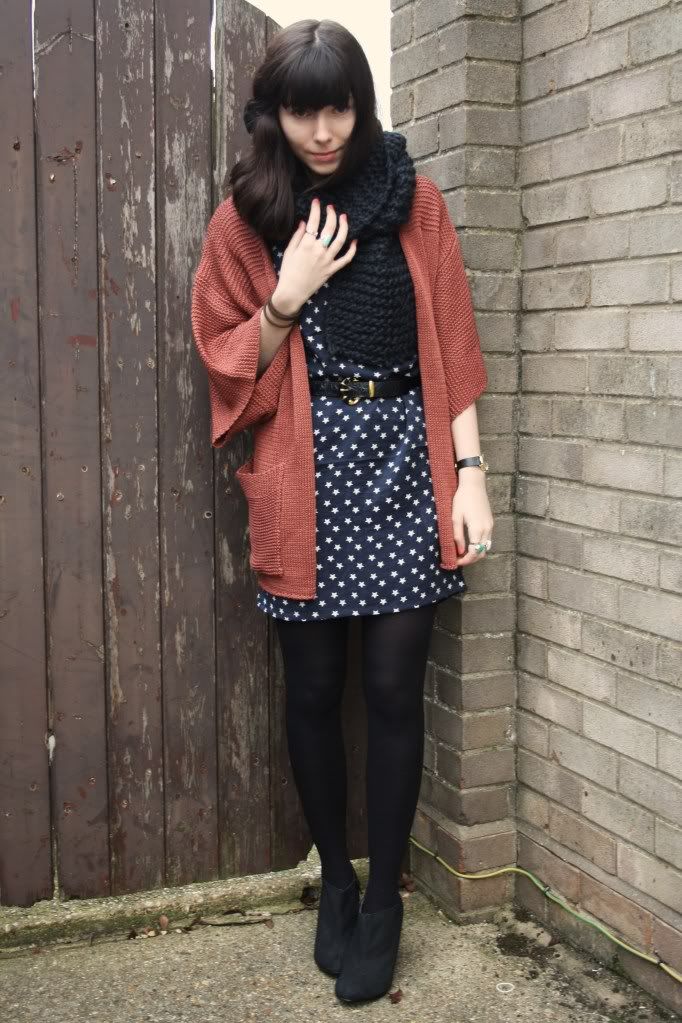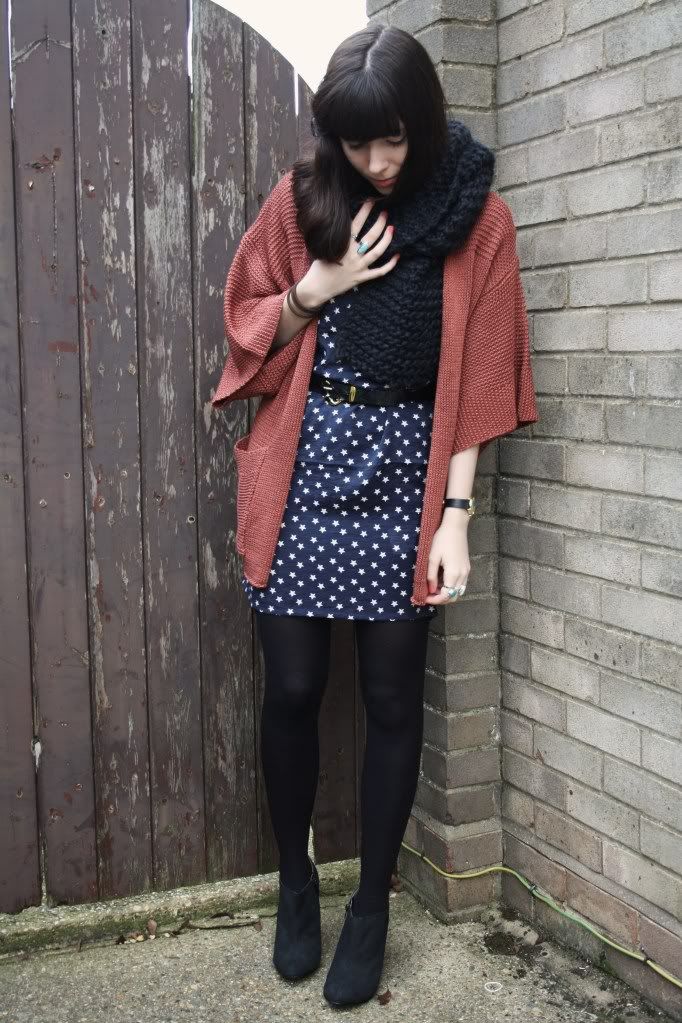 dress - vero moda/asos, cardigan - topshop
these photos are kinda boring, but that's because i took them just to see what the dress and cardigan looked like. i was planning to turn this into a 'should i keep these' type post, but i have already sent them back! oops. the dress was a strange material and the cardigan was just a bit too oversized, and not as brown as it looked in the photos. i hate when that happens.
have sort of, accidentally-on-purpose ordered lots of things lately, so will have plenty of new stuff to show you all soon! (nothing makes me happier than buying new clothes/recieving online orders.. i might need to get out more.) always feel guilty after buying though, so i'm considering a complete clothes buying abstinence for the month of march. would be so difficult but i need to do it.
also, thanks for all your thoughts on a potential blogshop, am going to look into it this weekend!