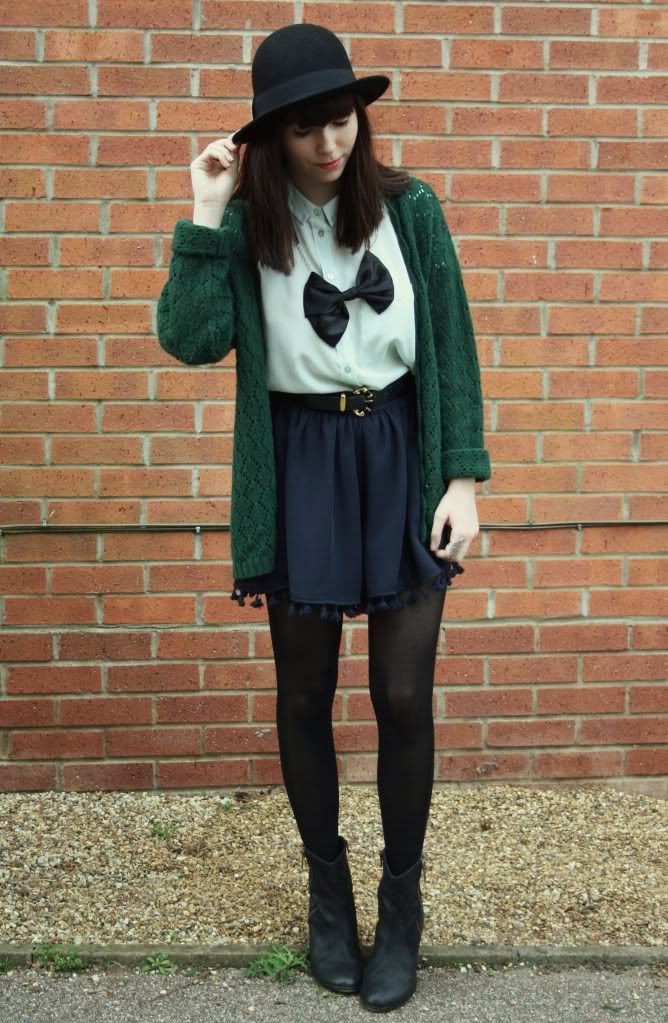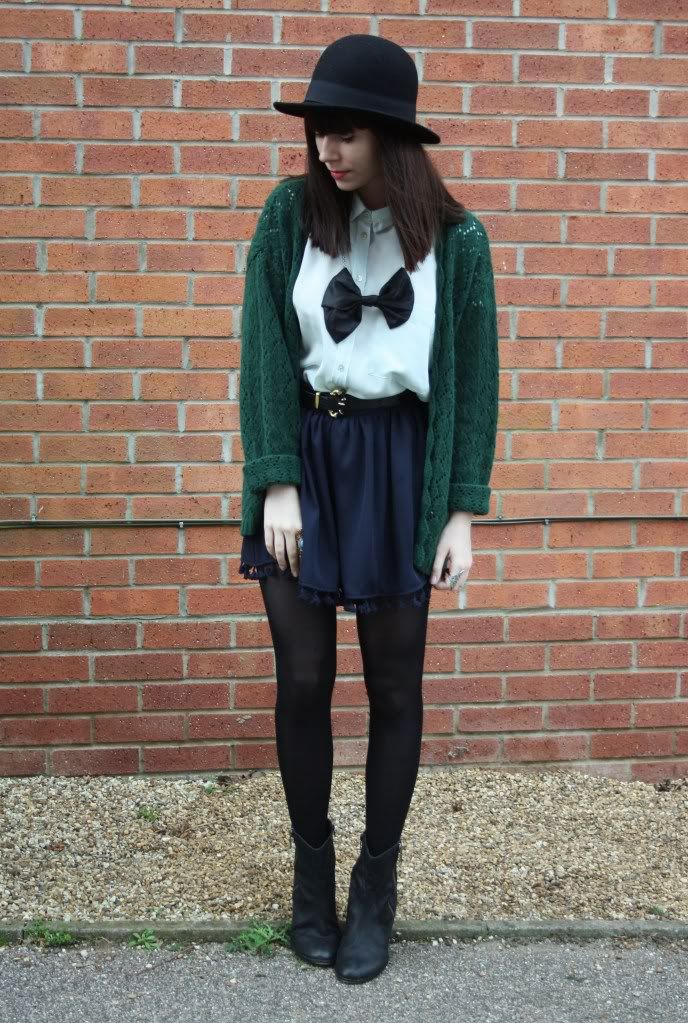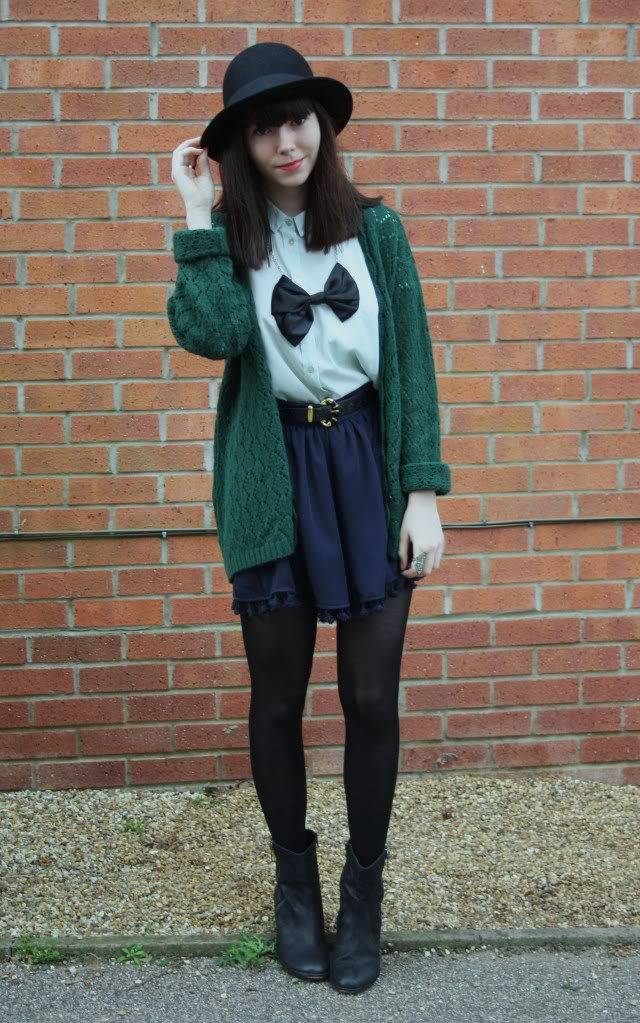 cardigan - UO, blouse & shorts - topshop, hat & bow necklace - h&m
this outfit is very blue & green. i thought it might be too many shades, but i quite like it. it's not that easy to tell in these photos, but the blouse is actually mint green. i've wanted something mint green for so long, it's such a beautiful colour. and yes, the hat again.. but honestly, every time i wear an outfit, i put the hat on top and the outfit looks twice as good. and as for these shorts.. i'm in awe. navy and tassels.
mr stylish heart was on a trip this weekend so these photos were actually taken by mother stylish heart. i think she did a good job!