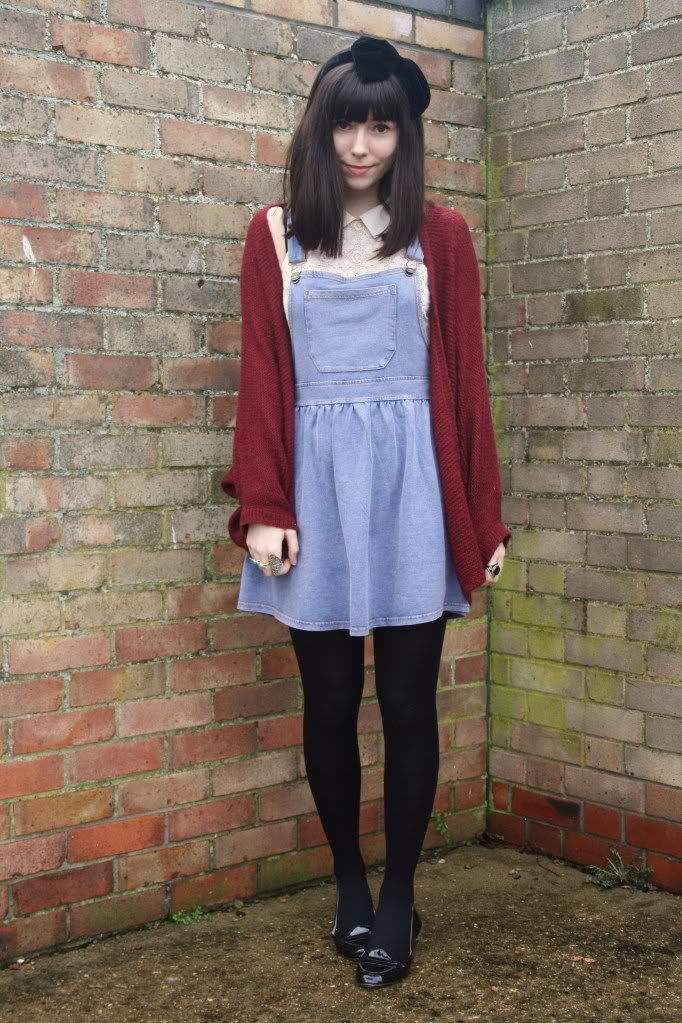 all topshop :/
oops, accidentally all topshop again...! i hope i don't look too much like a real-life mannequin. trying out the hairbow again, but i'm thinking i shouldn't have paired it with these dungarees. small child outfit alert! i'm going to try and dress less cutesy in the future.
i was also
featured on styleclone.com
! i'm very flattered, and they did a great job of recreating my outfit.