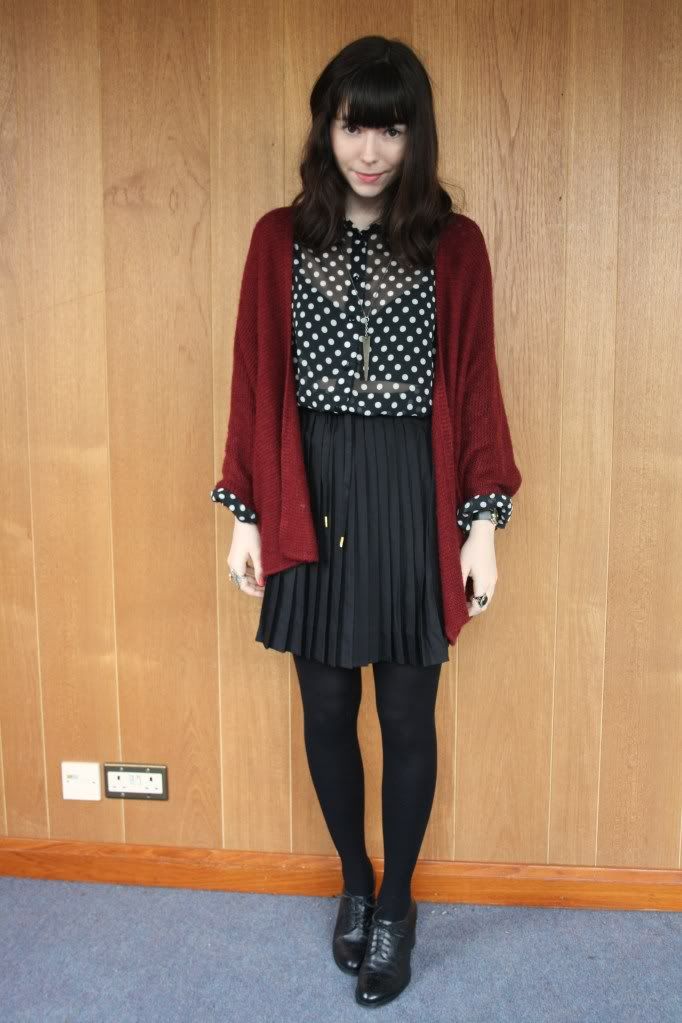 cardigan, blouse and skirt - topshop, shoes - ebay/topshop
as much as i love this cardigan, and i really do, i'm getting sick of it. but i own surprisingly few cardigans, especially considering how much i love cardigans and how much i always feel the need to wear them over EVERYTHING. but it's so hard to find ones i like, i'm getting way too picky. i'm going to make a conscious effort not to wear this one for quite a while. can any of you suggest me a really nice cardigan? i'm desperate.
i'm not feeling this outfit. i like the pieces on their own, but it's too samey when all-together. i'm trying to wear things/combinations that i normally wouldn't, and this just feels too.. obvious. i'm getting bored of the top/skirt or shorts/cardigan combo that i always always go for. i seem to have fallen into another outfit rut...
(apologies for this very moany post!)