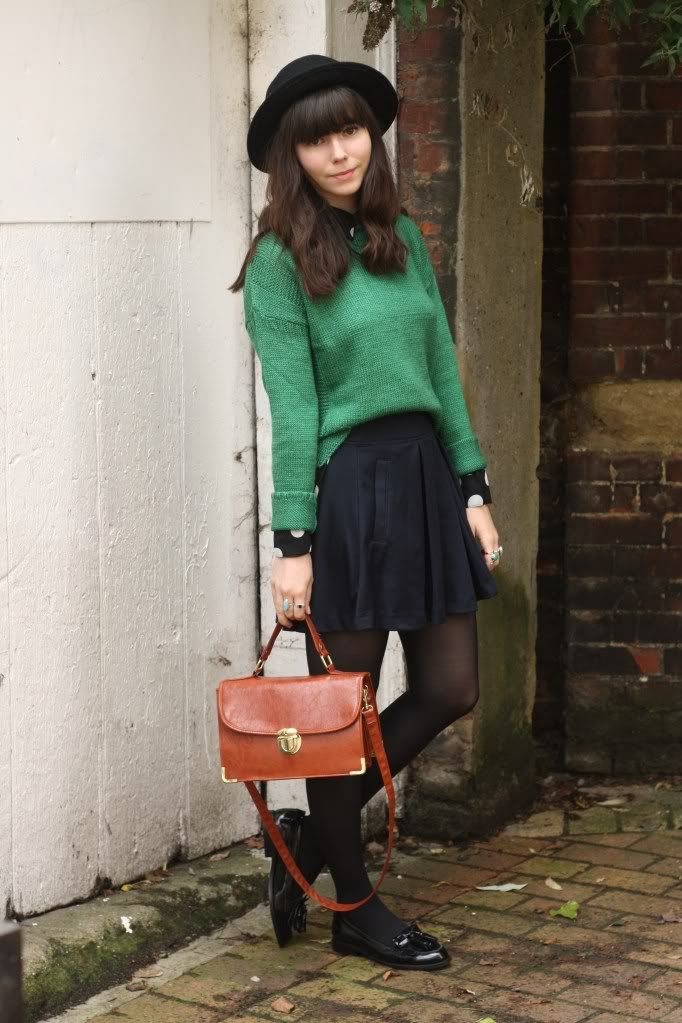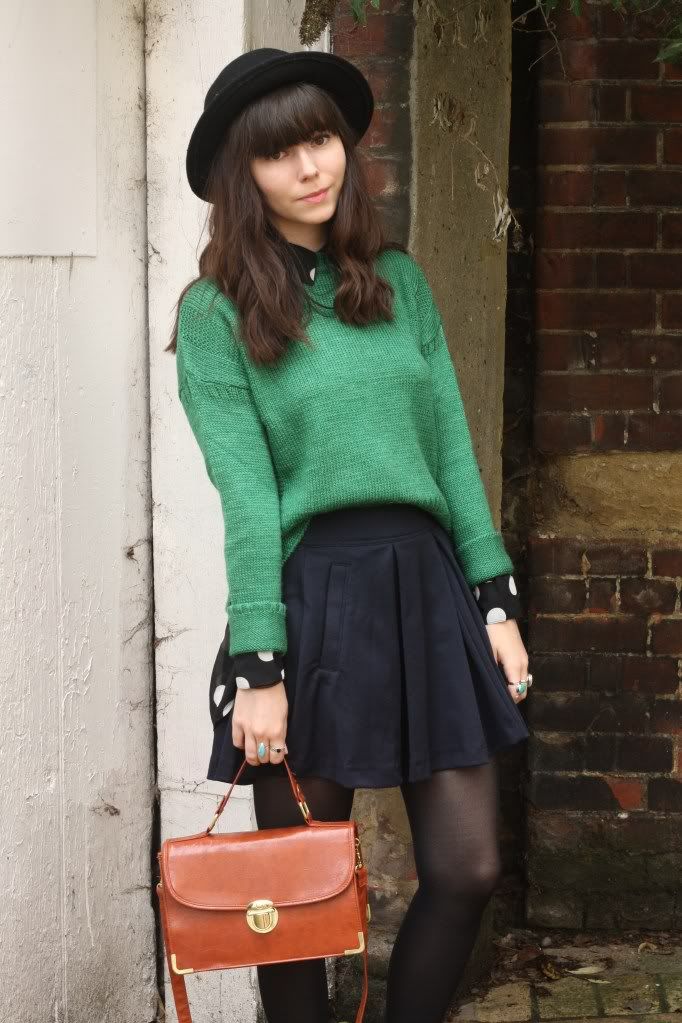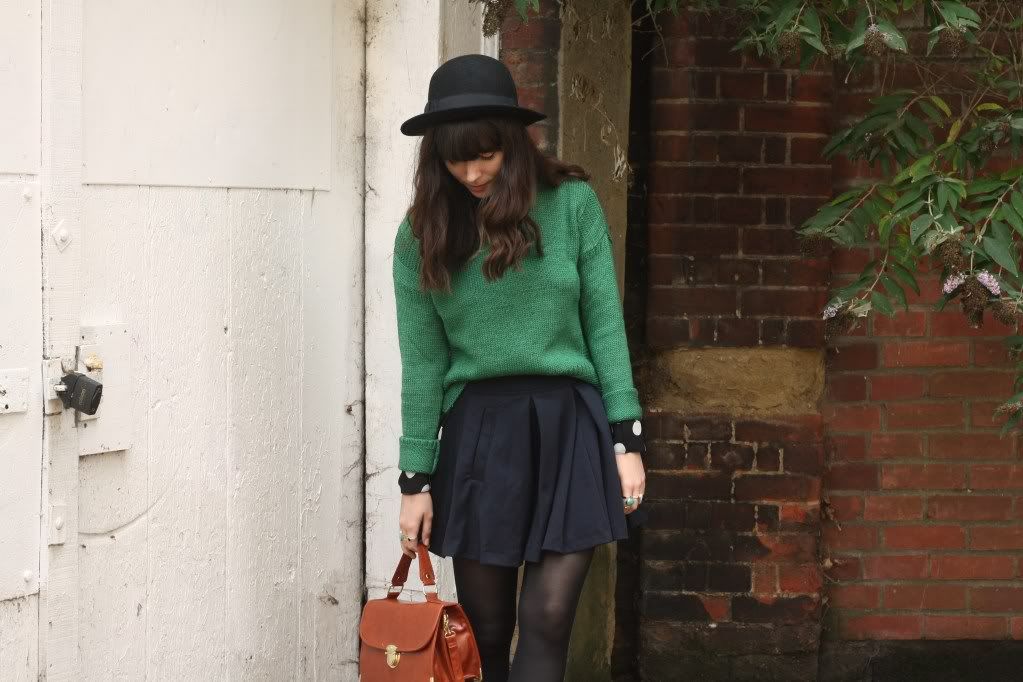 jumper, loafers & bag - topshop, skirt - asos, blouse - minkpink (at asos)
say hi to my schoolgirl skirt. i love anything in navy, but after realising i don't actually own that much navy, i quickly bought this skirt. i love the pleats, and it's really thick too so will be perfect for autumn (and maybe winter with some thick woolen tights).
another thing i don't own much of, at all, is green. but this jumper caught my eye, the colour is so unique. and as i am currently in the process of slowly bankrupting myself in the pursuit of amazing winter clothes, this jumper just
had
to be bought. this is a colour combination that i'm not 100% sure of, but after i added this amazing blouse underneath to add a bit of pattern, i was convinced. i can't wait to show you all the blouse!
after reading through your suggestions, i've decided to do an FAQ! so if you have any questions (preferably nice ones please!) about anything you want to know about me/my blog etc, then ask away in a comment and providing i get enough then i'll answer them all in a blog post soon!