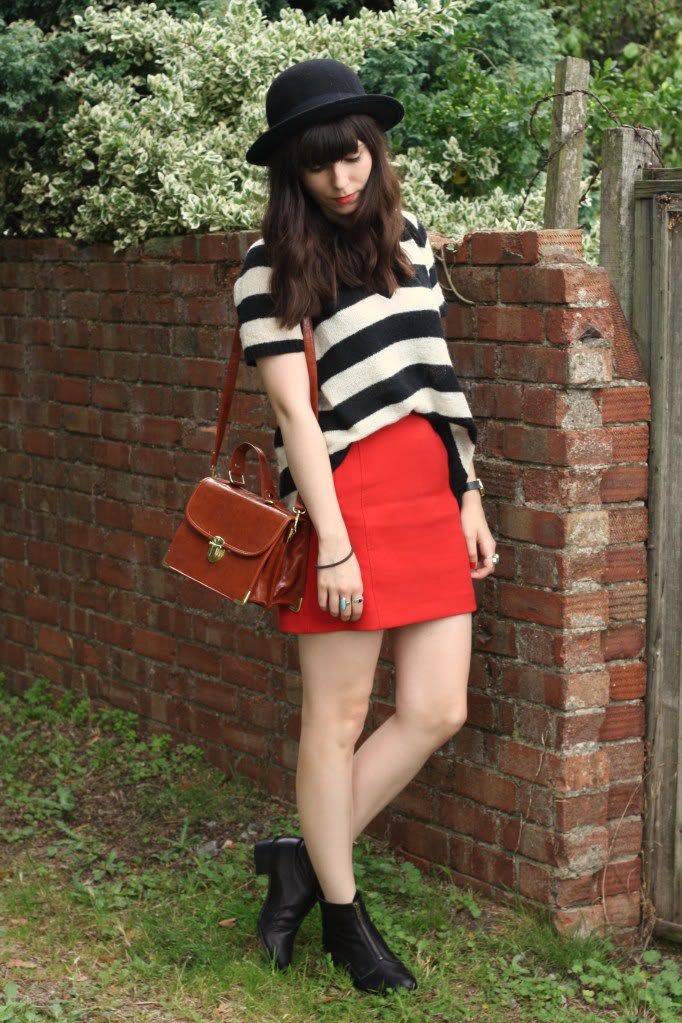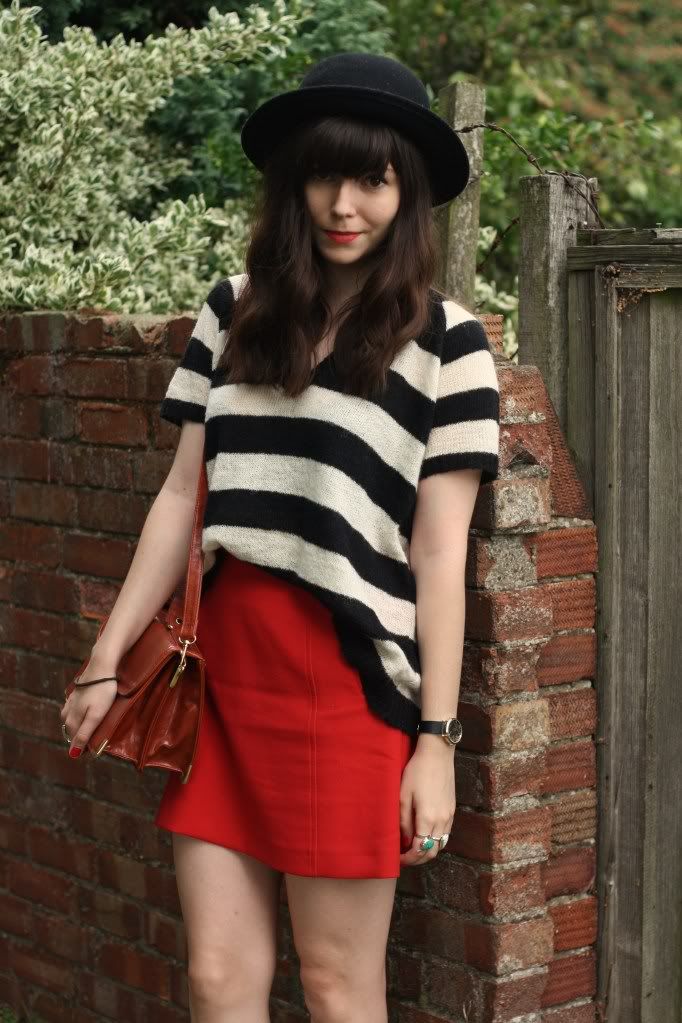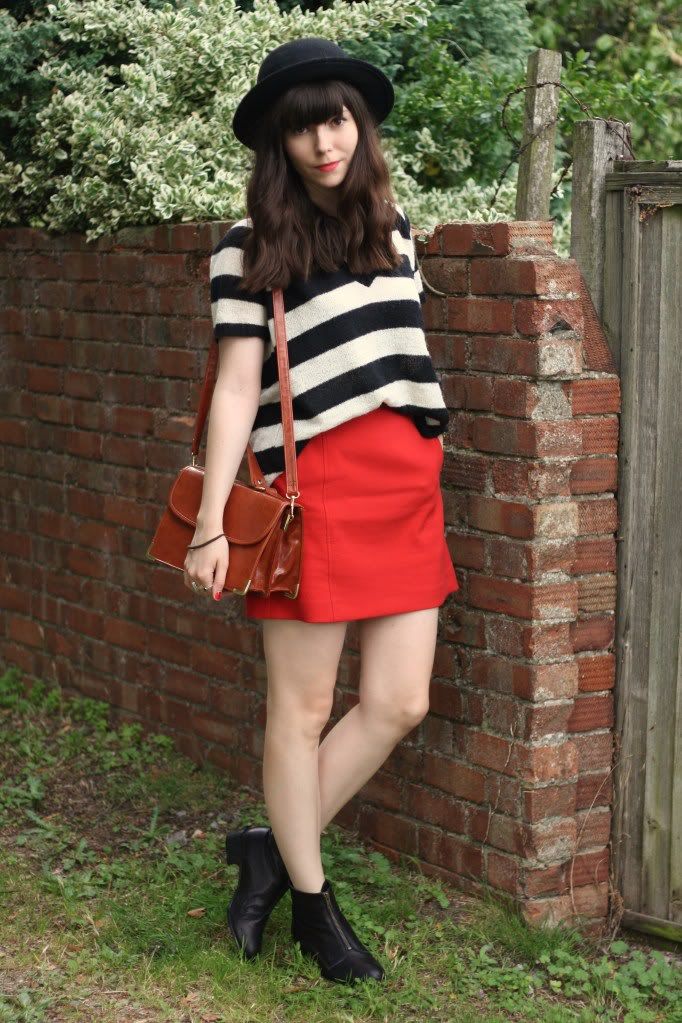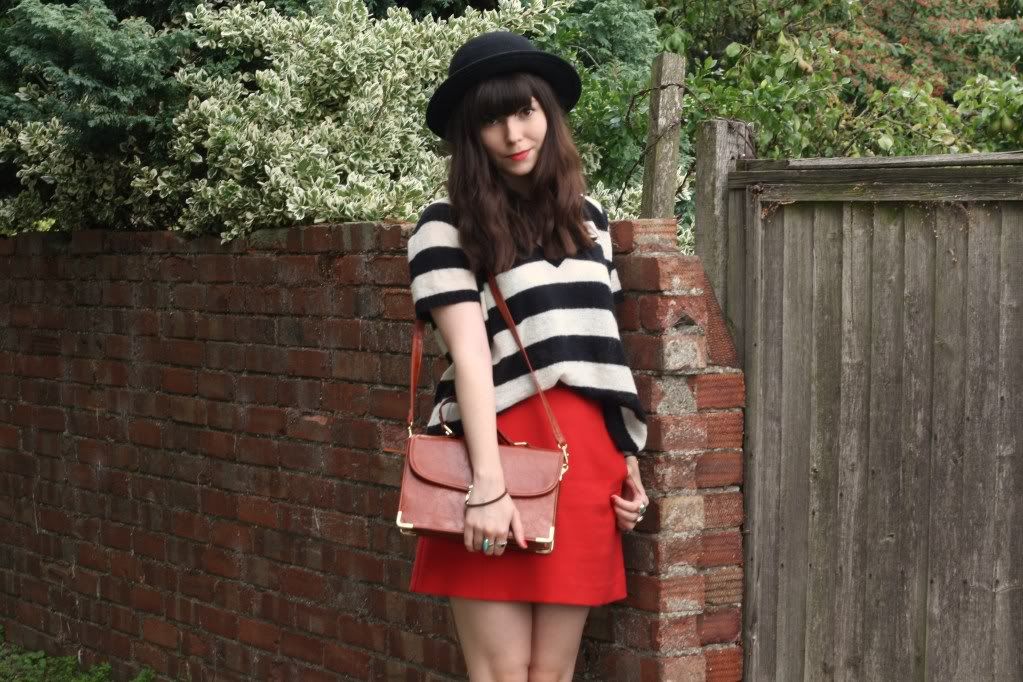 jumper - ebay, skirt, boots & bag - topshop
i'd considered wearing my leather shorts with this jumper instead of the red skirt. i felt as though the red was too much of a clash with the stripes, but as soon as i put the outfit on i loved how it looked! so much for my idea of only wearing pastels and floaty things this summer, ha.
i love how this jumper is cut like a t-shirt, with the short sleeves and v-neck. it's so big, and made of that kind of wool that is really itchy, but i love how vibrant it is and i can't wait to wear it in autumn!