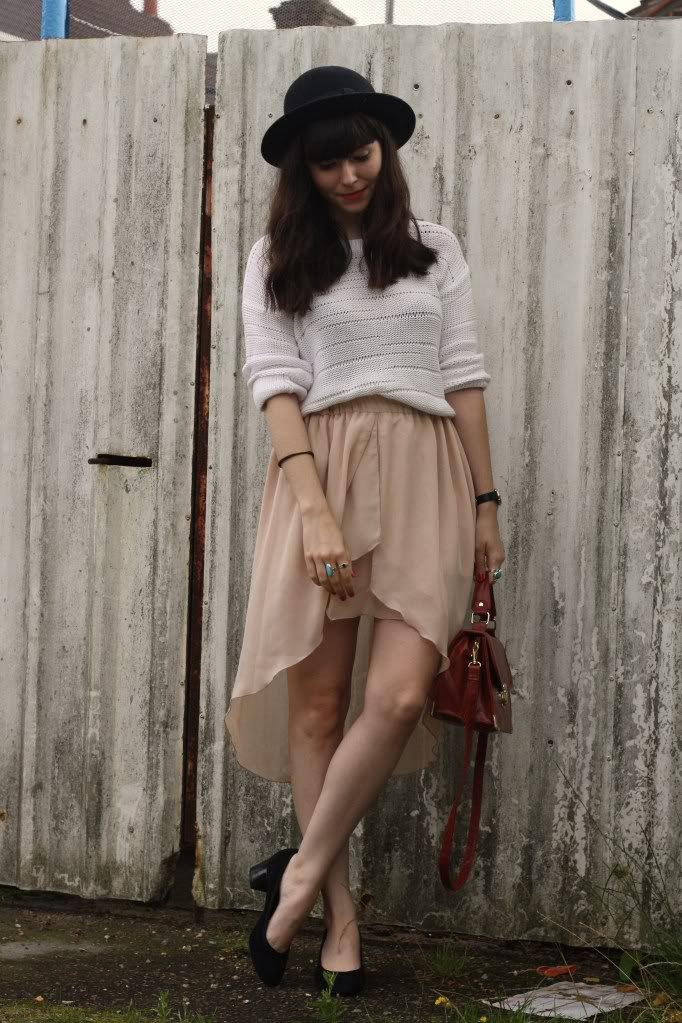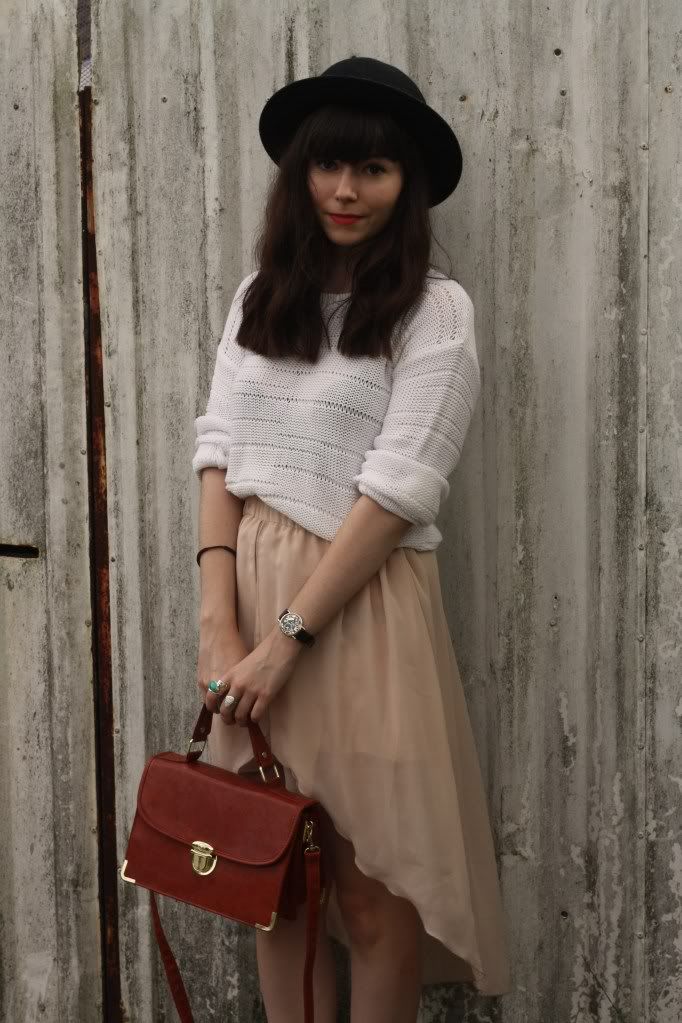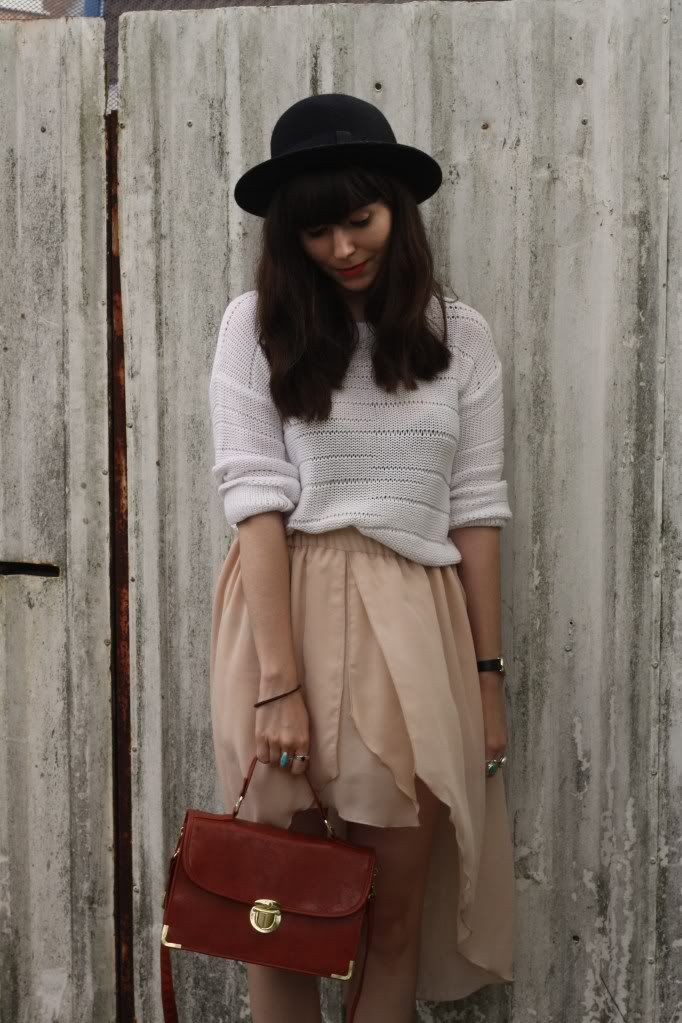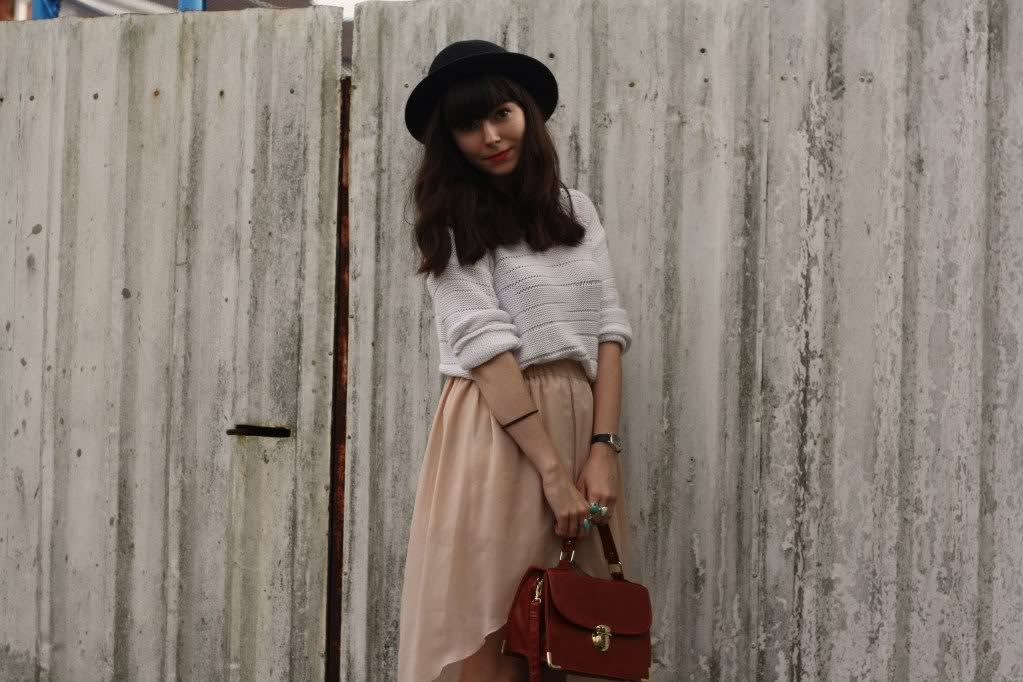 jumper - forever21, skirt, bag & shoes - topshop
this is such a simple outfit, but one of my favourites. i'd been waiting to wear this jumper with this skirt, it's such an easy pairing and i love the two colours together.
i've been thinking a lot about my autumn/winter wardrobe, and i've decided on some things i definitely need and am therefore in the process of hunting down, preferably for as cheap as possible -
burgundy jeans/trousers, classic leather jacket, kimono jacket, leather skirt, chunky jumpers, patent loafers and some comfortable wedges.
what's on your a/w wishlist?