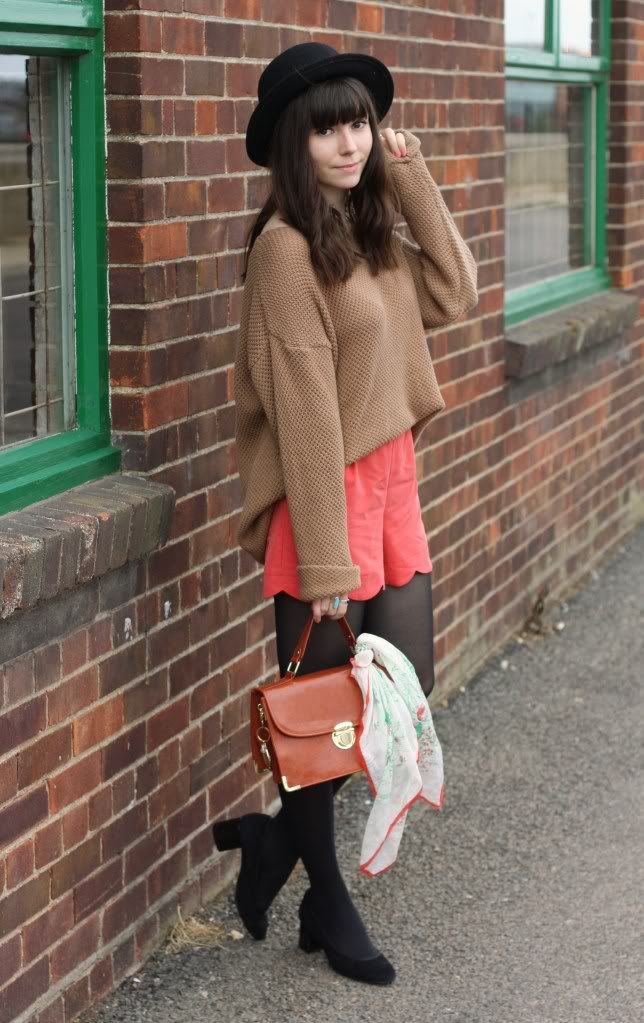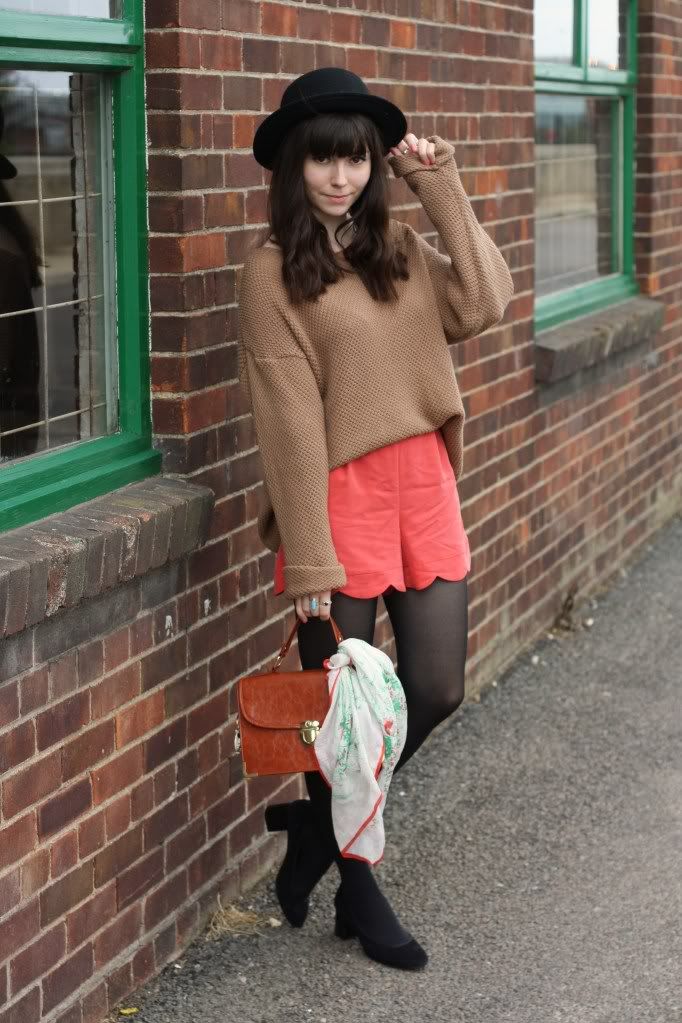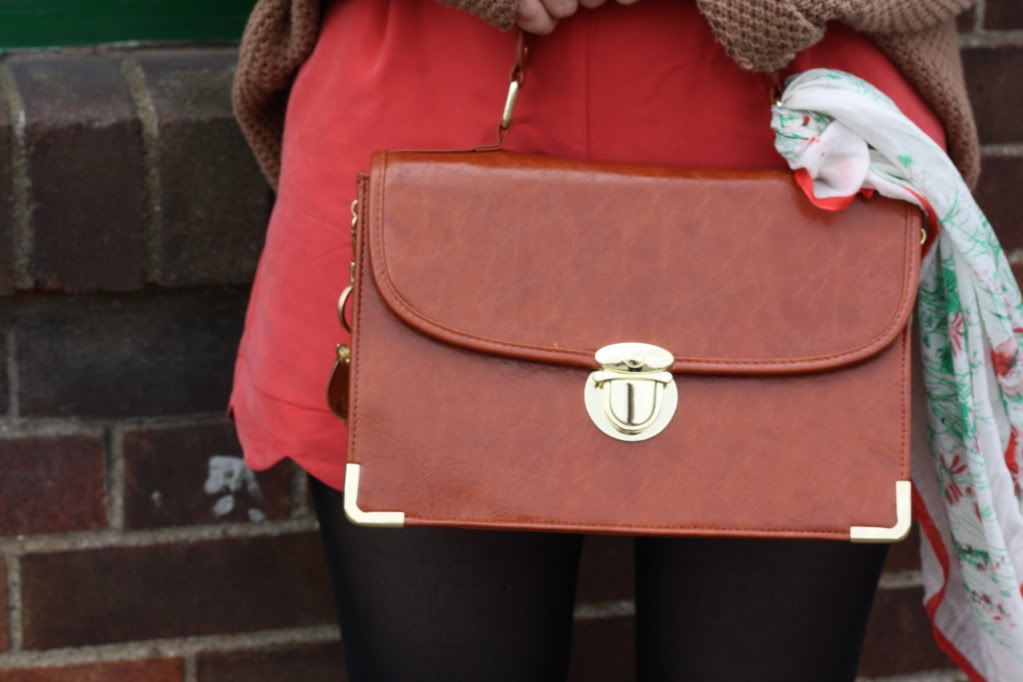 jumper, shorts, bag & shoes - topshop, scarf - c/o roamkix vintage
how excited am i to have another scalloped item of clothing? um, very. even better? they were £10 in the sale.
and
they're red, which is one of my favourite colours at the moment. for some reason, after i bought them, the first thing that popped into my head to wear with them was this jumper. i've always liked camel with red. oh and say hi to my new bag, which is pretty much perfect. perfect size, perfect colour, perfect shape and a pretty perfect price (i can't believe it only cost £32).
it's still tights weather here in england. this is pretty sad, but means i get to dress all autumnal which is fine by me.