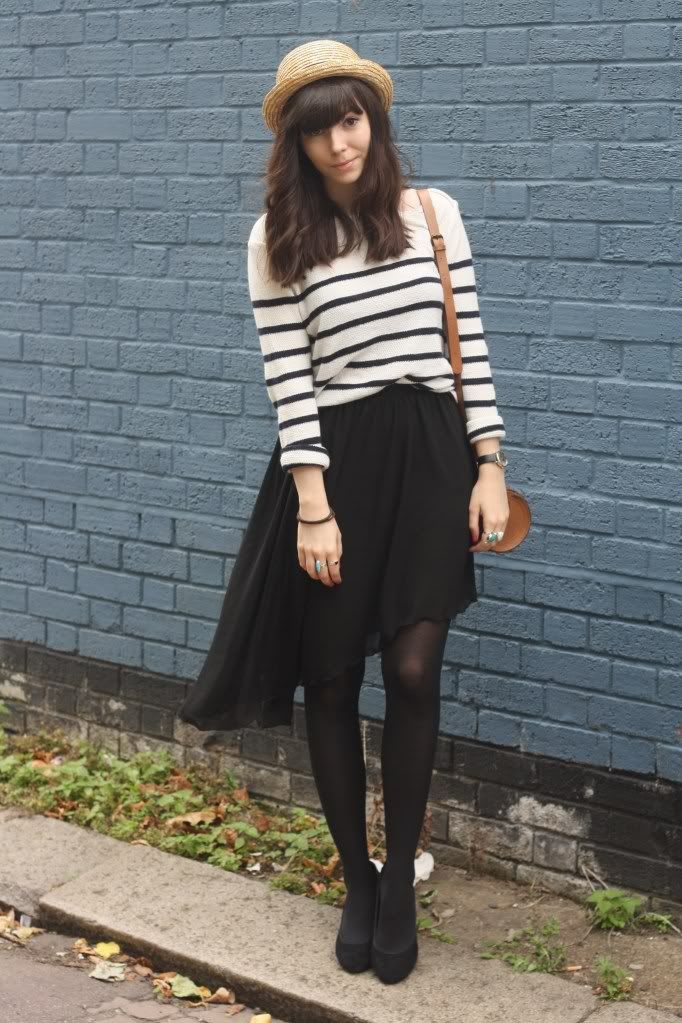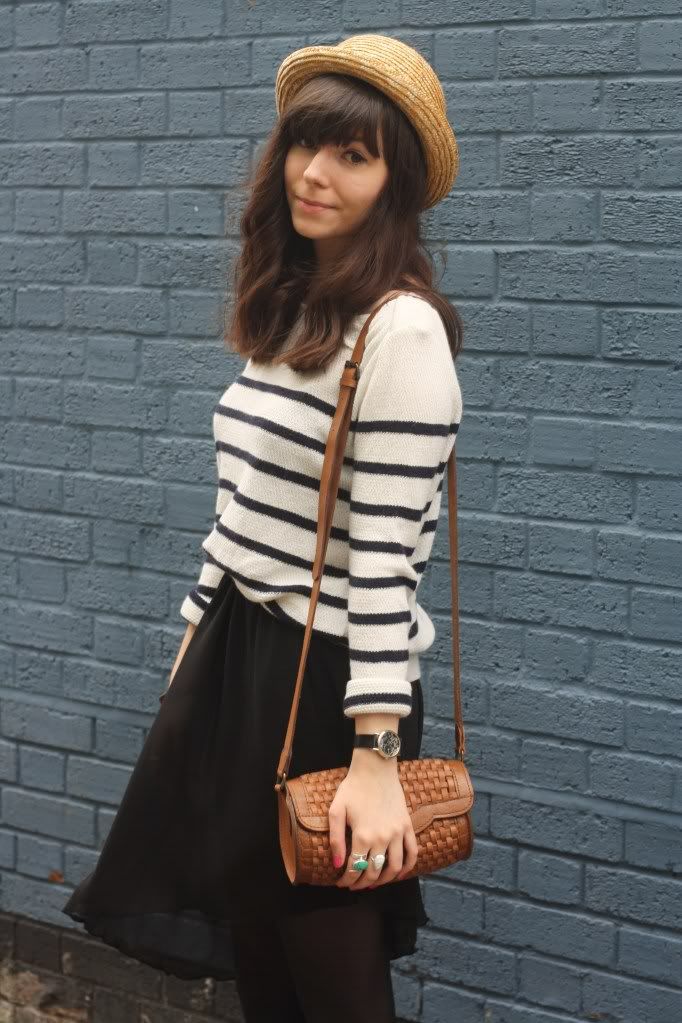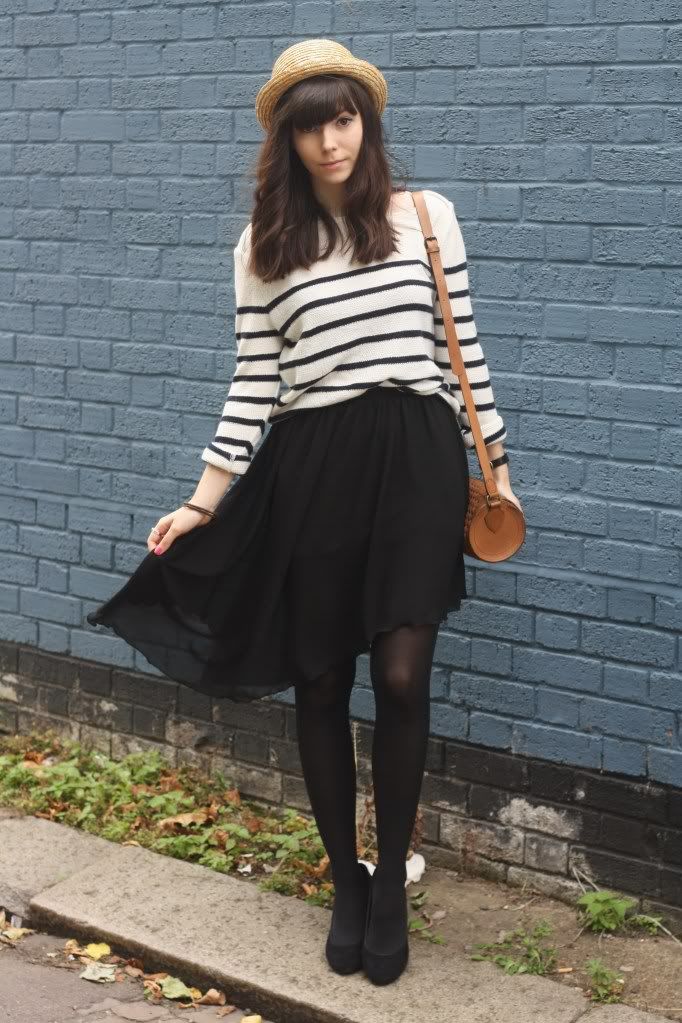 jumper & shoes - topshop, skirt - goldie london @ topshop, bag - asos
i definitely love stripes almost as much as polka dots. they're so easy and fun to style, and a jumper like this one will look good with almost every single colour.
this sheer skirt is lovely, it has an asymmetrical hem and looks amazing when the wind blows! it was quite pricey considering it's essentially a bit of sheer material, but i've convinced myself i'll wear it all the time. i can imagine it in autumn with a cable knit jumper...
p.s i want to say thank you to everyone who reads my blog and everyone who leaves a comment too, i read every single one and i'm so thankful to have such lovely followers!