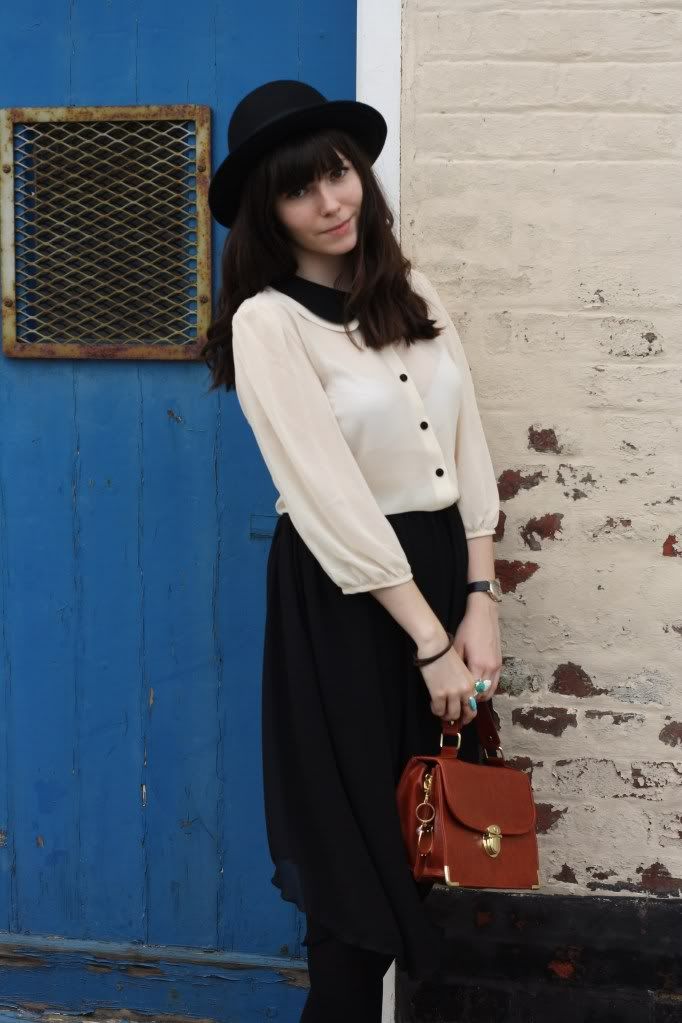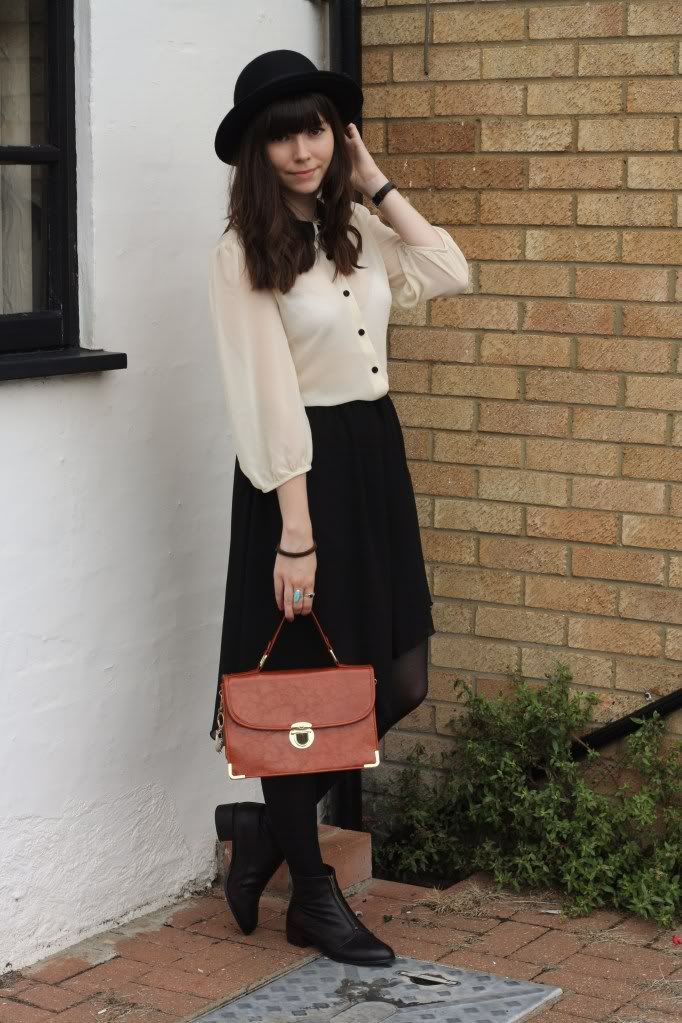 blouse - asos, boots & bag - topshop, skirt -
goldie london @ topshop
i don't usually wear monochrome outfits, i almost always wear a colour of some sort, but this outfit felt good for only being black and white. it's quite a flouncy, ladylike outfit and if it wasn't for the ankle boots and hat i'd have felt quite frumpy, actually. but i love this blouse from asos, and i still love this skirt too.
not too many photos of this outfit sadly the weather was being completely rubbish.
p.s - i feel quite awful for posting essentially meaningless photos of myself when such horrible things are happening in london, but life has to go on. my heart goes out to anyone who's been affected by what's happened.